When you shop through retailer links on our site, we may earn affiliate commissions. 100% of the fees we collect are used to support our nonprofit mission.
Learn more.
When you shop through retailer links on our site, we may earn affiliate commissions. 100% of the fees we collect are used to support our nonprofit mission. Learn more.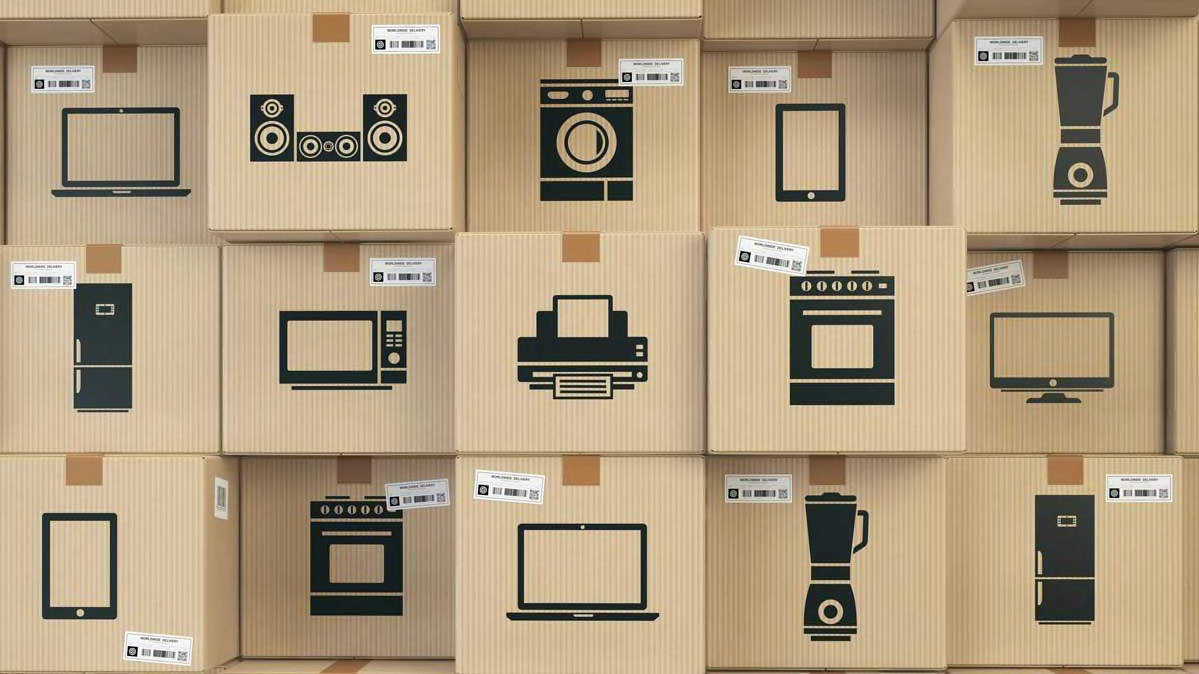 Amazon Prime Day is in its sixth year, but 2020 will be a bit different, mainly because of the COVID-19 pandemic. The primary change is that it's being held in October, instead of in mid-July as in the past. That puts it at the start of the fall shopping season.
One thing that's not changing: Prime Day will actually be a two-day affair, kicking off at 3 a.m. ET (midnight PT) Oct. 13 and ending 48 hours later.
"Hosting Prime Day this close to Black Friday is a bold move for Amazon," says Michael Bonebright, consumer analyst at the shopping comparison website DealNews. But, he says, it's in line with what other retailers are doing.
More on Amazon Prime Day and Shopping
This year, stores are looking to extend the Black Friday season, perhaps throughout the month of November, to keep crowds down and shoppers safer from the coronavirus. "But by hosting Prime Day in October, Amazon is effectively asking shoppers to do their Black Friday spending now," Bonebright says.
Amazon has already trickled out some deals in the lead-up to the main event, and has signaled that more will crop up as the sale approaches. One thing that might not have changed in 2020: It can be hard to navigate Amazon Prime Day deals. Many of them expire quickly, and new ones appear regularly, often without much notice.
The following information and tips can help you save time and shop smarter.
How Amazon Deals Are Organized
First, you have to be an Amazon Prime member to participate in the sales event. If you're not already a Prime member, you can take advantage of Amazon's free 30-day Prime trial offer to shop the sale. Cancel before the trial period ends and you won't be charged.
The company runs several types of promotions for Prime Day. To start, Lightning Deals are promotions on specific items. They usually last only for a certain amount of time—sometimes just a few minutes—or until the item sells out. And new ones can pop up as frequently as every 5 minutes.
Amazon's Prime Day Spotlight Deals typically have the most inventory, so you have a better chance of getting the product you want. It's also usually easy to take advantage of the Gold Box Deals of the Day, which last 24 hours before being replaced by new ones. However, they can also sell out, so it's always best to act quickly on those deals.
Amazon says that this year it will be trying to drive sales to small businesses, which have been hard hit by the pandemic. One promotion, called "Spend $10, Get $10," gives Amazon Prime members who spend at least $10 on items sold by select small businesses in Amazon's store a $10 credit they can use on Prime Day.
Throughout the Prime Day event, Amazon says it will spotlight deals from small businesses on Amazon Live, its QVC-like livestreaming show.
In past Prime Day sales, Amazon has pushed at least some deals on products that use Alexa, its voice-powered digital assistant. Analysts expect that to occur this year, too.
By asking, "Alexa, what are your deals?" you can get access to exclusive deals not available elsewhere, or the ability to shop certain deals an hour or so earlier than people just going to the Amazon website.
However, Stephen Baker, vice president, industry analysis, at market research firm NPD Group, says that while there will be some Alexa-only deals, "I doubt they will amount to much compared to the overall business."
Even if you own an Alexa-powered smart speaker, you'll probably find the best deals by sifting through the website or app on a computer or mobile device.
So what can you expect to find on sale? Mainly, it will be Amazon's own products, from Alexa-powered speakers to Fire TV streaming devices, says NPD's Baker. "It has been that way every year, and it is also their focus during the holiday."
Amazon has already trickled out some product deals in the lead-up to the main event. For example, there's a 43-inch 1080p Toshiba Fire TV Edition smart TV for $180, a deal similar to what we saw last year. It's selling at Best Buy right now for $100 more. We haven't tested this set, but similar Toshiba models have done fairly well for overall picture quality, though not as well for HDR effectiveness.
You can also save $100 on the 50-inch Insignia NS-50DF710NA21 4K Fire TV Edition set, priced at $250. We didn't test this model, but its 55-inch sibling, which like the Toshiba did well for HD and 4K picture quality but not so well for HDR in our tests.
Prime Day Shopping Tips
Here are a few ways to improve your chances of scoring a good Amazon Prime Day deal.
• Download Amazon's smartphone app. It allows you to get "sneak peek" advance notice of deals and to sign up for alerts. The app will also let you see upcoming Lightning Deals before they're active. You can use the app to create a "Watch this deal" list, so you can get notifications when they're about to go live.

• Click the "Join Waitlist" button for Lightning Deal items that are sold out before you get a chance to buy them. Items are deleted from a person's shopping cart after 15 minutes if they haven't completed the purchase, and you'll get an alert if you're next in line.
• Use the free Amazon Assistant plug-in, which is available for most common browsers, including Chrome, Firefox, Internet Explorer and Edge, and Safari. It can help you compare products and prices while searching and shopping online or get notifications when deals go live. It also provides Amazon shortcuts right in your browser. (Keep in mind that Amazon Assistant allows the company to do some tracking of your browsing behavior, as described in the plug-in's privacy policy.)
• Bookmark CR's Prime Day hub to see which deals we deem as the best on top-tested products. CR's product and shopping experts will be scouring the site throughout the event to help you find the top offers more easily.
• Compare prices. Many other retailers, including Best Buy, Target, and Walmart, are running their own sales at the same time. Search for the products you want on their sites before buying from Amazon to make sure you're getting the best price. (Details below.)
Check Other Retailers
With Amazon's Prime Day sales event generating a lot of attention, it has created an opportunity for other big retailers, such as Target and Walmart, to plan their own competitive sales in the same time frame.
Walmart, which recently debuted an Amazon-like membership program called Walmart+, will be holding a Big Save Event from 7 p.m. ET Sunday, Oct. 11, through Thursday, Oct. 15. It will have Black Friday-like savings on thousands of items including electronics, toys, and games. You'll also be able to get free two-day shipping on some orders over $35, while some may be eligible for free next-day delivery or in-store pickup.
This year, Target rescheduled its Deal Days event, which typically accompanies the summertime Prime Day, to Oct. 13 and 14. Like Walmart, the retailer is advertising deep discounts on thousands of items, including electronics and toys. Some deals will kick off as early as Oct. 5, and the retailer says these sale prices will continue throughout November.
Also worth noting: From Nov. 1 through Dec. 24, Target is extending its price-matching guarantee on items advertised as a "Black Friday deal," so it will refund the difference if you find it cheaper at Target or Target.com after you buy it. The 14-day price match holds for competitors, though.
Other retailers, including Best Buy, Bed Bath & Beyond, and Sam's Club, will also have an array of savings, so be sure to include them when you're comparing prices. Best Buy is planning to release some of its Black Friday deals Oct. 13 and 14, including big discounts on laptops, headphones, and TVs. There will be a 70-inch Samsung 4K TV for $530, but we don't know which model it is yet.
So what does all this mean for you? Whenever you add an Amazon deal to your cart, it may pay to check out some of these other retailers to see whether they have it cheaper. Just remember that if you're buying a Lightning Deal, you have only 15 minutes to complete an Amazon purchase before the item is removed from your cart and freed up for other customers.