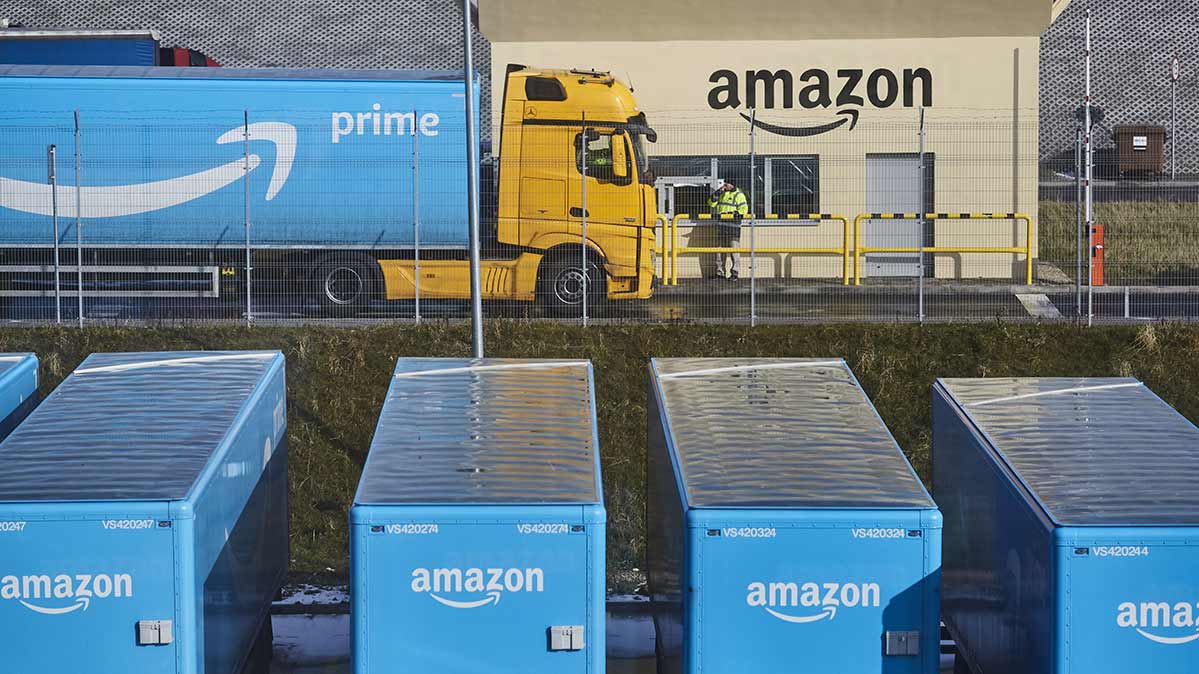 Shopping links are provided by eBay Commerce Network and Amazon, which makes it easy to find the right product from a variety of online retailers. Clicking any of the links will take you to the retailer's website to shop for this product. Please note that Consumer Reports may collect fees from both eBay Commerce Network and Amazon for referring users. We use 100% of these fees to fund our testing programs.
Now in its fourth year, Amazon Prime Day—designed to add a bit of Black Friday-like excitement to the summer shopping doldrums—will be a 36-hour sales event this year, kicking off at 3 p.m. EST on July 16 and running through July 17.
Amazon has already started trickling out some deals in the lead-up to the main event. And the company says it will introduce more offers and deals every day until Prime Day.
Full Coverage: Amazon Prime Day
In a statement announcing this year's event, the company said it would feature "more than one million deals exclusively for Prime members around the world," as well as some select deals at U.S. Whole Foods stores, which it now owns.
It's not always easy to navigate Amazon Prime Day. Deals can expire quickly and new ones appear regularly, often without much notice. This game plan will help you save time and shop smarter.
Early Deals Have Already Started
Amazon Prime Day is a sales event to give Amazon Prime members special deals on a variety of items. An Amazon Prime membership, which now costs $119 a year, gives you free two-day shipping, plus free TV shows and movies, music streaming, some free Kindle books, and more.
As the name suggests, you have to be an Amazon Prime member to participate in the sales event. Amazon recently raised the price of its Prime membership, but for those who'd rather not sign up for a whole year, there are two other less expensive options for checking out Prime Day sales. One is to pay $13 for a one-month membership; the other is to take advantage of Amazon's free 30-day Prime trial offer.
The early deals have already begun.
To start, the company announced a $100 price drop on the Echo Show, a video-enabled device that includes Alexa, Amazon's voice-powered digital assistant, which usually sells for about $230. You can use the Echo Show watch movies and TV shows, make video calls, and view smart-home cameras and photos.
The company is also offering discounted trials of Amazon services, including Amazon Music Unlimited and Kindle Unlimited, for those who haven't previously tried them. You can get four months of Unlimited Music or three months of unlimited reading via Kindle Unlimited for just 99 cents.
There are also discounts for Amazon's Audible audio-book and Twitch Prime gaming services. Other early deals include up to 50 percent discounts on popular movies and TV shows on digital, DVD, and Blu-ray, as well as price drops on various Amazon house-brand items, including AmazonBasics products.
In 2017, the best deals were on Amazon's own smart devices, such as the Echo family of smart speakers (Echo, Echo Dot, Echo Tap, etc.), its Fire and Kindle tablets, and its Fire TV streaming devices.
In addition to the Echo Show, this year consumers could see special sales on newer smart devices, including the Echo Spot and the Amazon Fire TV Cube.
"We fully expect that Amazon will continue to push their own devices during this year's Prime Day," says Peter Greene, practice director for consumer durables at the research firm InfoScout, which tracks consumer purchases. "As our company's data shows, these products are gateway devices into the Amazon ecosystem, and acquiring more Prime subscribers is really what this is all about."
Smart Locks, TVs, and More
Ryne Misso, director of marketing at the retail tracking firm Market Track, says he expects to see deals this year on more niche connected products, like smart home-security systems, smart door locks and doorbells, smart thermostats—even smart lightbulbs. "Many of these devices need Alexa to connect their functionality to consumers, and Prime Day this year may be highlighted by Amazon's efforts to draw customers in through various connected home 'side doors,' so to speak," he says.
Last year there were a few TV deals—on Emerson, Sony, and TCL sets—but that didn't really seem to be a big focus of the event. Amazon could offer deals on sets that incorporate its own Amazon Fire TV Edition smart TV platform, but the biggest TV brand using that platform so far—Toshiba—is selling the sets exclusively through Best Buy right now.
"There has been no discernible pattern to the types of products Amazon discounts for Prime Day, but there is widespread agreement on why Amazon created the event in the first place," Misso says. "They aimed to drive long-term loyalty by subscribing as many new Prime members as possible. That will again be central to their approach for Prime Day 2018, but how they go about it may vary thanks to the hundreds of different devices that are now connected to Amazon's ecosystem."
We'll be taking a closer look at all the specific deals as they're announced.
How to Shop the Sale
Amazon runs a several types of promotions for Prime Day, and the complexity of the sales can sometimes make shopping a trying exercise.
For example, Lightning Deals are promotions on specific items. They usually last only for a certain amount of time—sometimes just a few minutes—or until the item sells out. And new ones can pop up as frequently as every 5 minutes.
Amazon's Prime Day Spotlight Deals typically have the most inventory, so you have a better chance of getting the product you want.
It's usually a bit easier to take advantage of the Gold Box Deals of the Day, which last 24 hours before being replaced by new ones. However, they can also sell out, so it's always best to act quickly on those deals.
This year analysts say that Amazon will really push deals on products that use Alexa, its voice-powered digital assistant. By asking, "Alexa, what are your deals?" you can get access to exclusive deals not available elsewhere, or the ability to shop certain deals an hour or so earlier than people just visiting the Amazon website.
"It's a natural evolution for Amazon to start offering more Alexa-exclusive specials," says Greene of InfoScout, noting that the company's data shows that more of these devices are now in homes and playing a larger role in placing orders. "[That] will generate more media buzz than orders just placed on Amazon's website, and the positive public relations will simply drive more Prime memberships."
Here are a few things you can do to help improve your chances of scoring a good Amazon Prime deal:
• Download Amazon's app onto your smartphone. It lets you get "sneak peek" advance notice of deals and sign up for alerts. The app will also let you see many Lightning Deals before they're posted. You can use the app to create a "Watch a Deal" list, so you can add deals you're interested in and get notifications when they're about to go live.
• Click the "Join Waitlist" button for Lightning Deal items that are sold out before you get a chance to buy them. Items are deleted from a person's shopping cart after 15 minutes if they haven't completed the purchase, and you'll get an alert if you're next in line.

• Use the free Amazon Assistant plug-in, which is available for the most common browsers, including Chrome, Firefox, Internet Explorer and Edge, and Safari. It can help you compare products and prices while searching and shopping online or get notifications when deals go live. It also provides Amazon shortcuts right in your browser. (Keep in mind that Amazon Assistant allows the company to do some tracking of your browsing behavior, as described in the plug-in's privacy policy.)
• Turn on "1-click" ordering to help speed up the checkout process.
• Try using CamelCamelCamel.com, a site that will track and show the price history of just about every product on Amazon, so you can decide whether a price being promoted is really a good deal. The site lets you import all the items from your Amazon Wish List rather than entering them manually.
Remember to Check Other Retailers
With Amazon's midsummer sales event generating a lot of attention, it has created an opportunity for other big retailers, such as Best Buy, Target, and Walmart, to plan their own competitive sales in the same time frame.
In fact, InfoScout says that while about two-thirds of Amazon shoppers browsed on Prime Day last year, only 37 percent actually made a purchase. And 67 percent of Amazon shoppers said they compared prices on other retailers' sites.
"With Prime Day going into its fourth year, retailers are fully aware of the impact of Amazon Prime Day," Greene says. "It would be in their best interest to have some sort of response, whether that's through price matching, offering their own exclusives, steep discounts, etc."
However, he adds, consumers won't find other retailers matching every Amazon price. "Amazon has a lot more leeway in their margins to be aggressive with their own products than do third-party sellers," he says.
So what does all this mean for you? That whenever you add an Amazon deal to your cart, it may pay to check out some of these other retailers to see whether they have it cheaper. Just remember that you have only 15 minutes to complete an Amazon purchase before the item is removed from your cart and freed up for other customers.
Consumer Reports is an independent, non-profit organization dedicated to helping consumers. We make it easy to buy the right product from a variety of retailers. Clicking a retailer link will take you to that retailer's website to shop. When you shop through retailer links on our site, we may earn an affiliate commission – 100% of the fees we collect are used to support our mission.
Learn more.
Our service is unbiased: retailers can't influence placement. All prices are subject to change.