When you shop through retailer links on our site, we may earn affiliate commissions. 100% of the fees we collect are used to support our nonprofit mission.
Learn more.
When you shop through retailer links on our site, we may earn affiliate commissions. 100% of the fees we collect are used to support our nonprofit mission. Learn more.​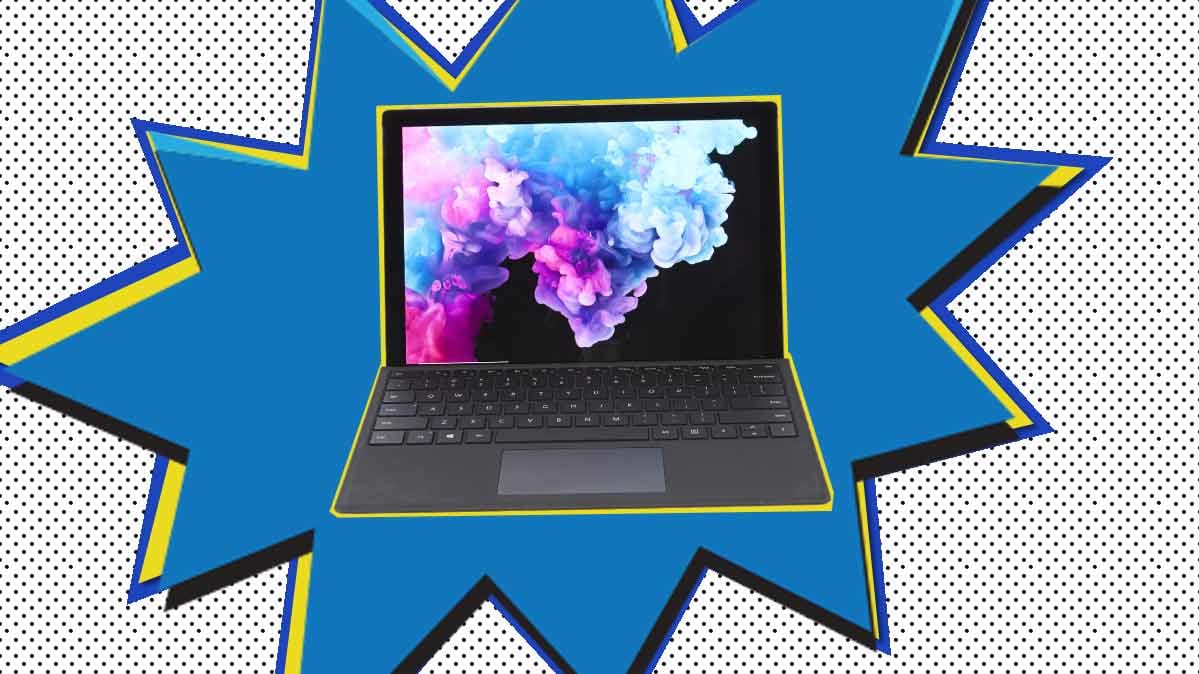 We're halfway through the month of October—a full six weeks from Black Friday—and we're already starting to see some good bargains.
As you might expect, the new product announcements at Google have resulted in discounts to various items in the company's storeroom, including Pixel 3 phones. But we've also found deals on the Pixel 4 phones, now available for preorder. (They ship Oct. 24.)
Beyond that, the week's best electronics deals include a high-end TV set, a 2-in-1 touchscreen laptop, high-rated noise-canceling headphones, and a $15 wireless speaker you can hang in the shower.
Here are the details on all of those bargains, along with one final shopping tip: Before buying an item below, ask the retailer if it will guarantee the price as the lowest of the season. Many will do so. That way, if the price drops even lower on Black Friday, you can get a refund for the difference.
Smartphones
Google Pixel 4 Phones, up to $400 off, plus a $100 gift card at Google

To make room for the new products announced this week, Google is lowering prices on older hardware in the Google store. You can now get a Mini smart speaker bundled with a Google Chrome for $64, for example. There's also a $300 discount on a Pixel 3 or 3 XL smartphone.
The Google store currently has the best offers on the Pixel 4 (which starts at $800) and 4 XL ($900), too. If you preorder a phone, you receive a $100 gift card that can be used to purchase other items in the store. And with an eligible trade-in, you can knock up to $400 off the price of the phone.
Best Buy has a similar offer featuring a $150 gift card, but you must lock the phone to AT&T, Sprint, or Verizon. If you buy an unlocked phone, the gift card is worth $100. Either way, an eligible trade-in can save you up to $350.
AT&T, Sprint, T-Mobile, and Verizon also have Pixel 4 deals but with more restrictions. If you're considering changing phone plans, take a look.
TVs
55-Inch Sony Bravia 4K Smart TV, $1,498 at Amazon, BestBuy, and Walmart
That's $500 off what was already the least expensive of Sony's two new OLED TVs for 2019. If you're looking for a top-of-the-line set at a decent price, this is a good choice. Our testers say it delivers top-notch picture quality and a satisfying HDR experience, just shy of the very best sets in our ratings. Among the other superlatives: great sound, excellent color accuracy, and superior, deep black levels.
Laptops
Dell Inspiron 15 7000, $1,010 at Dell
Usually priced $200 higher, this 15.6-inch laptop is a 2-in-1 convertible. That means you can rotate the touchscreen display flat behind the keyboard and use it like a tablet (which is good for watching streaming video in bed) or prop up the device like a tent to easily show off what's on the screen to folks nearby.
The machine comes with an 8th-generation Intel Core i5 processor, 8GB of memory, and a 256GB solid-state drive. Our testers haven't tested this exact model, but similar Dell laptops have done well in our ratings. They're generally adequate for all but the most demanding tasks (i.e., editing high-res video or playing complex video games).
Headphones
Audio Technica Noise-Canceling Headphones, $209 at Amazon
If you're looking for excellent active noise reduction and sound quality, these headphones might be just right for you. They currently sell for $300 at other retailers. Our testers say they're a decent choice for the listener who won't be satisfied with anything less than top-notch music and movie soundtrack playback.
Bluetooth Speakers
Jam Hangup Bluetooth Speaker, $15 at P.C. Richard & Son
That's the best price around for this wireless speaker featuring a built-in microphone for hands-free calling when paired with a smartphone. The manufacturer claims the unit is water-resistant and delivers 8 hours of battery life from a single charge—all of which make it a nice option for the coming office gift-exchange season. Don't bank on it for the next office party, though. The $20 Jam Classic 2.0 Bluetooth speaker received a sound-quality rating of Poor from our testers.