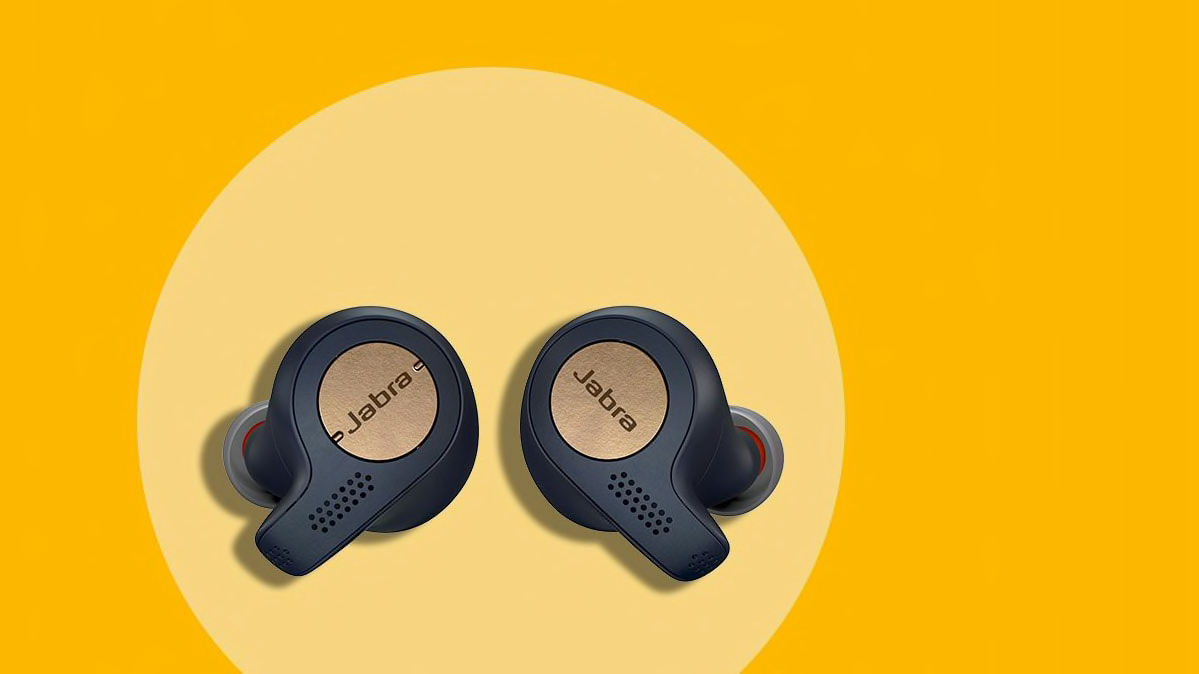 With the holidays behind us, you might expect a big drop in deals, but retailers are now offering discounts to clear shelf space for 2021 models. In fact, some headphones, laptops, and other electronics from 2020 are still available at their Black Friday prices.
With the Super Bowl approaching, it's also a good time to start weighing deals on TVs and home theater equipment.
For more info on other tech gadgets, check out the ratings for all the electronics products we test at Consumer Reports.
Laptops
Lenovo

14-Inch Yoga Laptop
This laptop has good core specs for a midrange computer—an Intel Core i5 processor, 8 gigabytes of memory, and a 256GB solid-state drive. It will purr along easily while performing most tasks, and it's convenient to use on the go. It weighs an easy-to-tote 3 pounds and provides plenty of battery life, and the 2-in-1 convertible design lets you prop it up in tent mode or use it like a tablet.
CR's test results: Lenovo Yoga C740-14 laptop
Lenovo

11.6-Inch Chromebook Flex 3
This is a nice option for anyone in need of a Chromebook for browsing the web and doing simple productivity tasks, and it's only $40 more than we saw on Cyber Monday. Thanks to the convertible design, you can also fold the touch-screen display behind the keyboard to use the device like a tablet. A similar model performed well enough in our labs to earn a recommendation from our testers, and this one has even better specs: a MediaTek processor, 4GB of memory, and 32GB of flash storage.
Microsoft

12.3-Inch Surface Pro 7 Laptop
Our testers recommended this model when it was released a year ago, which makes it an even better value at this price (the same we saw on Cyber Monday). Because it's a 2-in-1 detachable, you can separate the touch-screen display from the keyboard and use it like a tablet. The specs are midrange—an Intel Core i5 processor, 8GB of memory, and 128GB of solid-state storage—but should be sufficient for everyday tasks like browsing the web, managing office documents, and even editing the occasional photo. Keep in mind that the keyboard, which detaches so you can use the touch screen as a tablet, costs an additional $130.
CR's test results: Microsoft Surface Pro 7 (Core i5) laptop
Sound Bars
Insignia

2.0 Basic Sound Bar
A low-priced model that we haven't tested, the Insignia NS-HMSB20 is from Best Buy's house brand for electronics. It's a small model—only about 20 inches wide—and lacks an HDMI input, so connections must be made using digital optical or RCA connections. It does have Bluetooth audio.
Samsung

2.1-Channel Sound Bar
This 2020 model—the Samsung HW-T410—is on sale at its Cyber Monday price. We haven't tested it but in general, lower-priced Samsung sound bars have had decent, if unexceptional, sound quality. It's a lower-priced 2.1-channel system with a separate wireless subwoofer, plus Bluetooth audio for streaming music from a mobile device.
Samsung

5.1.2-Channel Dolby Atmos DTS:X Sound Bar
This model, the Samsung HW-Q850T/ZA, appears to be a Best Buy exclusive. It sold for $700 on Black Friday. It's a full-blown surround-sound system with a separate subwoofer and wireless rear speakers; it supports Dolby Atmos and DTS:X immersive sound formats. Designed to work with Samsung's QLED TVs, the model synchronizes with the TV's speakers to produce a fuller sound. The robust feature selection includes built-in support for Amazon's Alexa voice assistant.