When you shop through retailer links on our site, we may earn affiliate commissions. 100% of the fees we collect are used to support our nonprofit mission.
Learn more.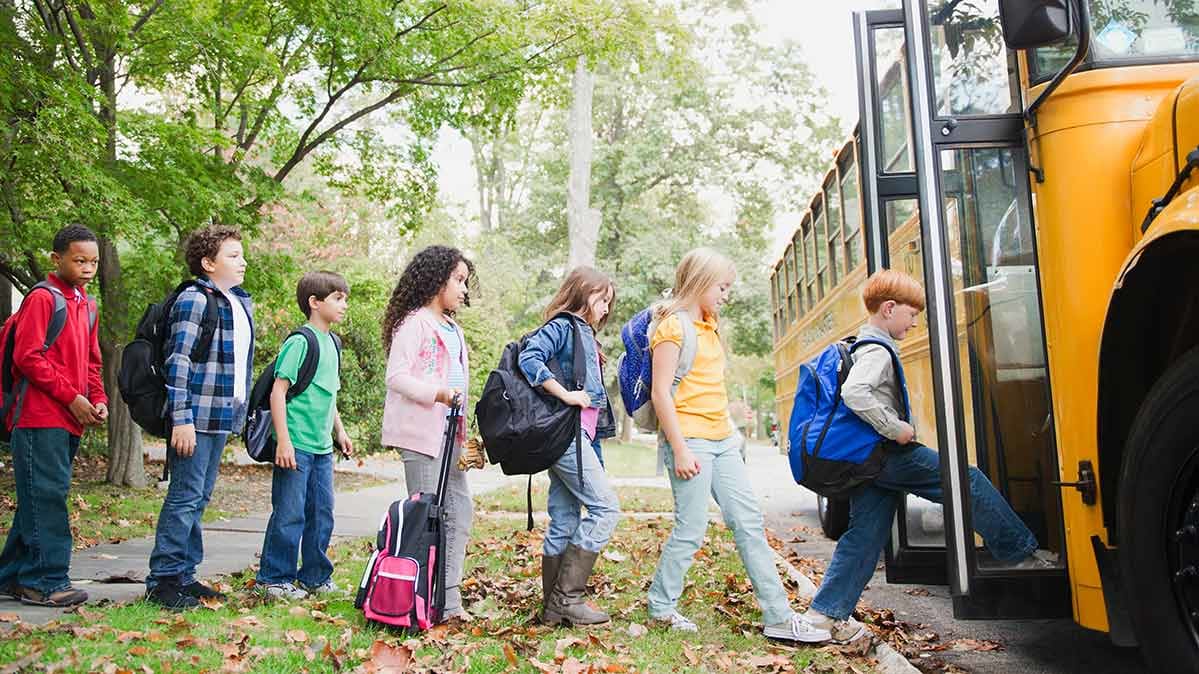 While your kids may be too busy enjoying their summer to think about returning to the classroom, retailers have already kicked off back-to-school season. Back-to-school shopping is the second busiest time of year for retailers after the Christmas season, and they've already started setting up their school displays.
According to data from RetailMeNot, a website and mobile app that helps consumers save money while they shop or dine out, more stores are offering back-to-school deals in July than in previous years.
Follow these steps to make sure you get everything on your list without breaking the bank:
Smart Shopping Strategies
1. Wait to buy. Don't feel pressured to get every single item on your child's supply list before the first day of school. Ask the teachers which items are needed right away, and then purchase remaining supplies later. You'll get better deals in September.
"Retailers become more motivated to move that inventory once it's been out for a while," says Courtney Jespersen, a consumer savings expert with NerdWallet.
With warm temperatures lasting into the first few weeks of school in many parts of the country, it's also a good time to purchase end-of-season summer clothing. Wait until October or November to purchase fall clothing.
2. Take advantage of tax holidays. Of the 45 states that collect sales tax, 16 have a sales tax holiday one weekend over the summer, so families can stock up without having to pay Uncle Sam. Most states have limits on how much you can purchase without paying tax and which items qualify.
3. Go shopping with a plan. Set a budget for back-to-school shopping before you go to stores, and then figure out how much you can spend for various items on the list. If you have older children, this process can be a valuable personal-finance learning opportunity.
"Having a clear list can help you avoid impulse purchases that can push you over your budget," says Ben Glaser, an editor emeritus at DealNews.
Do a quick inventory at home, too, to make sure you're not re-upping on things like pens and pencils when you've still got a decent supply left over from last year.
4. Shop the old-fashioned way. While online back-to-school shopping is easy, you may be able to save on shipping costs if you head to a walk-in retailer.
5. Put technology to work. Use a price comparison app such as Shopsavvy or Honey to make sure you're getting the best possible deal. Many stores, including Walmart, Best Buy, and Target, will match competitors' prices, so you may be able to get the better price without even leaving the store.
6. Skip the office supply stores. Buying every item on a fifth-grade school supply list at Staples or Office Depot could cost you more than buying the same supplies at Walmart or Target, according to an analysis by DealNews, a comparison shopping website. Among the seven large retailers analyzed for that report, Target had the best prices on school supplies and Walmart offered the best prices on back-to-school clothing.
Other good options for school supplies are dollar stores or wholesale stores like Costco and Sam's Club. The latter is especially good for large families or multiple families that shop together and split up bulk supplies. Note that it's probably not worth paying a membership fee solely to save on back-to-school shopping.
7. Consider buying refurbished electronics. Rather than splurging on a brand new computer or phone, look for a certified used model from a reputable seller like Amazon or Newegg. Glaser says you can also go directly to the manufacturer. Manufacturer-refurbished goods will have been returned to factorylike condition and should be covered by a manufacturer's warranty, he says.
You should be able to find a laptop that meets your child's needs for about $200, says Glaser. "Refurbished models are a good choice, especially for young kids who might be prone to dropping or breaking them."
If you want to buy a new product, you'll get a better price waiting until October, when retailers tend to get new models and discount older merchandise.