When you shop through retailer links on our site, we may earn affiliate commissions. 100% of the fees we collect are used to support our nonprofit mission.
Learn more.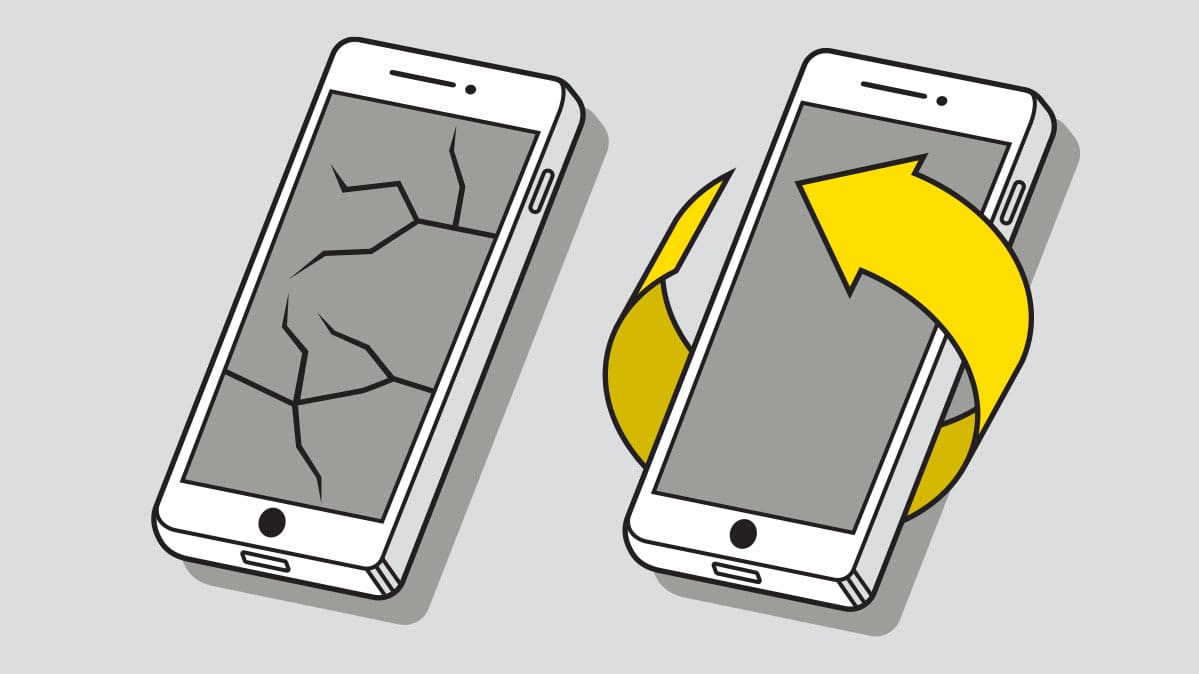 Illustration: Chis Philpot
If you're looking to save money, refurbished electronics can be a great option.
After all, you can get a 256GB iPhone 11 for $639. That's roughly $110 off the price of a new one. And these days, you can find similar savings on popular headphones, speakers, laptops, tablets, and smartwatches.
In fact, eBay is currently offering an extra 15 percent off many refurbished items listed on its site. (Use coupon code July4Savings.)
The trick is making sure the product is genuinely refurbished, not simply cleaned up, repackaged, and repriced. And that requires asking some questions before you settle on a deal.
Not everyone defines refurbished the same way.
More Ways to Save on Tech
"Seller-refurbished is similar to the Wild West," says Carlo Salgado, e-commerce administrator at Sims Lifecycle Services. "You have thousands of online sellers offering products they refurbish themselves. Consumers have no way to determine the quality of replaced parts."
That said, there are ways to protect yourself. Companies that sell refurbished goods often offer warranties and money-back guarantees, for example.
And consumer protection organizations such as ISO (International Organization for Standardization) and R2 (Responsible Recycling) will certify refurbished retailers that demonstrate compliance to industry standards, Salgado says.
Sims, for example, is an ISO-certified seller with a 30- to 60-day warranty.
Certified resellers will replace defective parts with brand-new ones. Non-certified resellers might replace them with used parts instead. So it's good to ask questions about parts and accessories before pulling out your credit card. If you're not careful, you may get stuck with a refurbished iPhone that has a cheap third-party battery or charger.

Consider buying straight from the manufacturer, as well. If you purchase a phone directly from Samsung, for example, where they prefer to use the term "certified pre-owned," the company promises on its website that its phones will be "thoroughly inspected and updated to like new condition."
Apple restores its refurbished products with the same replacement parts used in the company's new models. (Third-party service Refurb Tracker will even alert you when the Apple item you're searching for appears on the refurbished market.)
How to Make Sure You're Protected
Be sure to look into the seller's warranty plan. eBay's Certified Refurbished products are protected for two years, using coverage provided by Allstate. Apple, Bose, Microsoft, and Samsung guarantee the refurbished items they sell for a full year. But at Amazon, Best Buy, and Dell, the warranty is good for only 90 days (though Amazon does offer a full year on its Renewed Premium products).
Individual eBay sellers offer warranties, too, as does the refurbished marketplace Back Market, so don't be afraid to raise the question.
Some credit card companies will extend coverage on refurbished goods, too, as long as they come with a preexisting warranty.
And last, ask about the return policy. It might take you a little while to notice poor performance and defects in a refurbished product, so it helps to have at least one month to decide whether you want to keep it.
Amazon exceeds that standard, offering a refund or replacement for 90 days if the product is not working as expected. Apple limits you to just 14 days. Dell allows 30 days for refurbished storage products and servers, but only 21 days for other items.
Here again, a credit card company may be able to bail you out if a vendor refuses to accept a return.