When you shop through retailer links on our site, we may earn affiliate commissions. 100% of the fees we collect are used to support our nonprofit mission.
Learn more.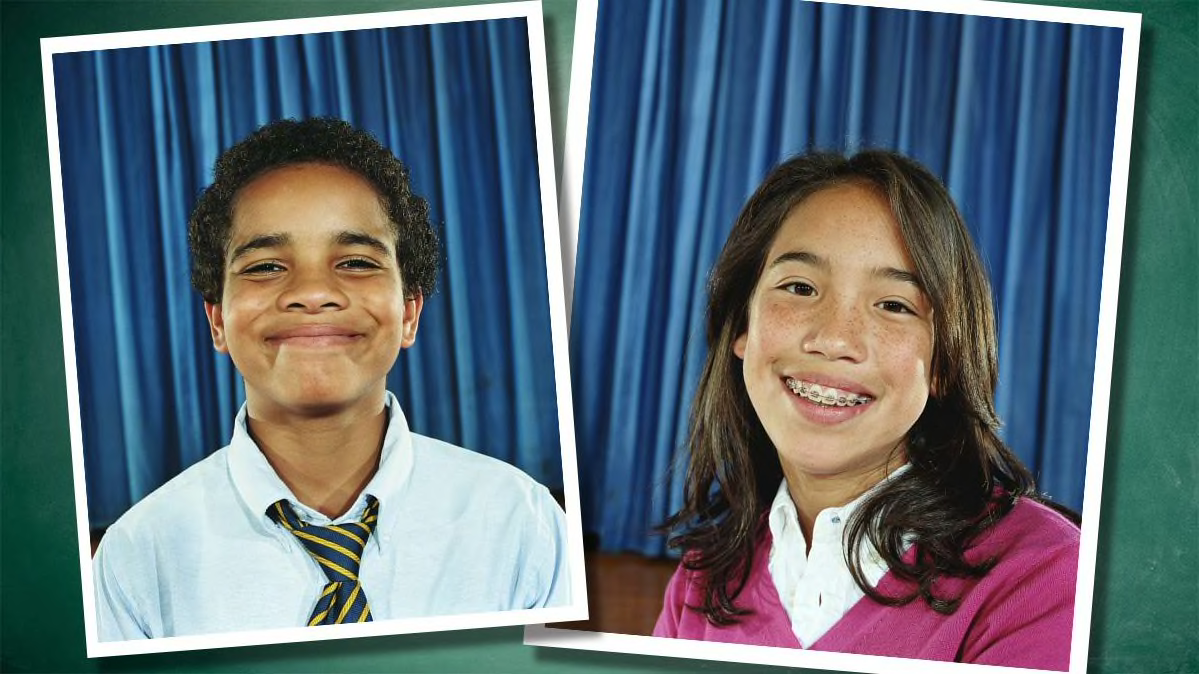 The annual school photograph is an autumn tradition that may have parents feeling nostalgic—until they see the prices on the order forms.
Packages can cost anywhere from a low of about $15 to upwards of $100. The more expensive packages can include extras, such as photo touch-ups. Schools that use the sales of photos to raise funds may ask for even higher amounts.
While school photos have been taking place for decades, the rise of digital photography doesn't appear to have crimped demand.
LifeTouch, the largest employee-owned photography company in the U.S., says a recent survey found that 96 percent of parents want official school photos. They like having quality prints of their children even though they might have hundreds of digital snapshots on their phones.
Yet the costs can quickly add up, especially for parents with more than one child in school.
"Many people are programmed to buy them because that's 'just what you do,'" says Stephanie Jones, a mother of four who writes the blog SixFiguresUnder.com, about frugal living. "Money-conscious parents question it, though."

One word of caution: While it might be tempting to scan a school photo and email it to friends and family, parents shouldn't do it because they don't own the copyright.
A LifeTouch spokesman says the company doesn't generally pursue parents who do this because the cost would be prohibitive. Photography stores that are asked to make copies, however, generally ask for a release form first, he said.
How to Cut Costs
Parents who want to save money on school photos have better options.
Scrutinize your order. Parents who have ordered school photos in previous years may notice that they're often left with plenty of extra copies in the envelope. Jones says that when she went through her own family photo boxes, she found envelopes full of photos that her parents had ordered of her and her three siblings.
"I think we're afraid we'll miss our chance, so we over-order," she says.
Instead of ordering a midsized or large package, it's a better bet to order a smaller package and avoid the surplus. Parents who need additional photos can always order them at a later date, says Amanda Cairer, director of marketing at Inter-State Studio, a school photography studio based in Sedalia, Mo.
Create your own photo session. Some parents might balk at the cost of a school photo package because digital photography is relatively cheap and ubiquitous. Jones and her family have asked friends who are aspiring photographers to take outdoor photos of their children, instead of ordering expensive school packages.
"Relaxed outdoor shots always turn out so much better than awkward school poses," she notes. Her family also receives multiple photos, rather than the single photo from a school shoot.
Buy the digital download. One way to cut costs may be to purchase a small package along with the digital download, Cairer says. That way you own the copyright, and you can email copies to friends and family. While prices vary around the country, you could expect to pay about $25 to $35.
Parents who consider skipping the professional school photo may worry that their kids will feel left out. But typically, every child has a photo taken regardless of whether his or her parents order a package, Cairer says. The photo may then be used for a school ID or in the yearbook.