6 Products on Deep Discount in February
Our test results and shopping tips will help you find the best savings this month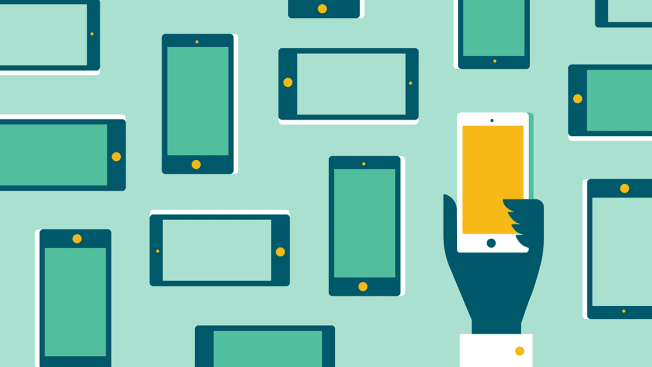 Despite being the shortest month of the year, February has some great opportunities to score big savings on purchases big and small. The long weekend encompassing Valentine's Day and Presidents Day means major sales on big-ticket items like laptops, mattresses, and large appliances, and many sales typically continue through the end of the month.
But that's not all that tends to be available at an impressive discount this time of year. In years past, Samsung unveiled its new lineup for the year in February, which often leads to price drops on its older smartphones. This year the brand released details for new phones in January. Seasonal winter items such as snow blowers and space heaters also tend to become more affordable in February, and you may find sales on outdoor tools to get ready for yardwork when spring arrives.
Here's what you can find on deep discount in February, according to Consumer Reports' analysts, who track prices all year.
If your current smartphone is anything but current and you're finally ready to get your hands on something newer, February may be a great time to find a recent model at a discount. While Black Friday in November is when you'll find the widest variety of phones on sale, the final full month of winter has its own opportunities to save, especially on previous-year models.
You should never pay full price for a mattress. Why? Manufacturers of all the top brands tend to observe major and minor holidays with discounts and special offers, so you rarely have to wait too long for a price drop.
In February, Presidents Day weekend is your best opportunity to find a deal on a new one. If you miss your chance to shop for a deal this month, there may be sporadic deals in the coming months. But the next major mattress sale event comes around Memorial Day.
You can find out more about mattress options by reading CR's buying guide and reviewing our mattress ratings. A good mattress should last you eight to 10 years, so do the research and invest in one that will suit your sleeping style for years to come.
As with smartphones, tablet sales are also prominent this month. Retailers may still be clearing out their leftover holiday inventories, creating plenty of opportunities to get a new tablet for less.
When choosing a tablet, consider what you plan to use it for. If you want to watch Netflix or edit photos, look for something with a larger, higher-quality screen. If you just want to do simpler tasks, such as playing games and browsing the web, you don't need to spend a ton. Other factors to consider are battery life, storage size (and expansion options), size, weight, and processor power.
To learn more about what will work for you, check out CR's buying guide and recommended tablets.
Though we typically see seasonal items go on sale toward the end of when they'd actually be useful, there are often preseason sales to take advantage of as well. If you're a lawn-care enthusiast, you'll be happy to know you can usually find good discounts on string trimmers in February.
The ideal string trimmer is able to trim, edge, and cut tall grass with ease, and you can find many top-rated gas and electric models that handle those tasks. We've found that electric models tend to be better for smaller properties, but it might be better to avoid cordless options because they tend to be less powerful and less efficient.
It might be good to read our string trimmer buying guide before you buy because there are lots of options.
If you're always cold, live in a drafty house, or want to curb your heating bill without sacrificing comfort, a space heater is just the ticket. They often go on sale in February as retailers prepare to bring out their wares for spring. If you work in an office that never seems to be warm enough or you're simply sick of arguing about the thermostat at home, a good space heater can make everyone happy and comfortable. And getting one on sale only sweetens the deal.
Perhaps the most exciting news is that the models with the strongest performance in temperature control, safety, and noise typically cost less than $100, so sales will make them a great investment for any budget.
It might be good to check out the options with our buying guide to find out which is best for you before you start shopping.
The end of the season is a great time to stock up on winter weather gear, and snow blowers are among the most deeply discounted products in February. You can pick one up now and be ready for any late-winter blizzards that might strike. And if none come, you'll be well-prepared for next winter.
There are many types of snow blowers, and Consumer Reports' testing has found that size doesn't always matter. You don't necessarily need the most powerful model to get the job done, and you can choose among many models to find what will work best in your climate and for your property. You can spend as little as $200 for one that will handle light dustings or well over $1,000 for a model that removes heavier snow.
When choosing a snow blower, look for one that blends competent clearing ability with a smooth, single-lever chute control that sends snow in any direction you want it to go.
For more details, check out our snow blower buying guide and recommendations.
When you shop through retailer links on our site, we may earn affiliate commissions. 100% of the fees we collect are used to support our nonprofit mission. Learn more.