Marketers want their products and services to be noticed and applauded, but sometimes the attempt backfires. When it does, our eagle-eyed readers let us know, submitting examples of ripoffs, poorly worded ads, half-empty packaging, outlandish claims, and goofs that have made them laugh out loud.
Fall Follies
Dropping as fast as autumn leaves, the errors just keep piling up.
We'll Buy a Vowel!
Thrift is great, but are E's really that expensive? (Submitted by Tim Smick of Fairmont, Minn.)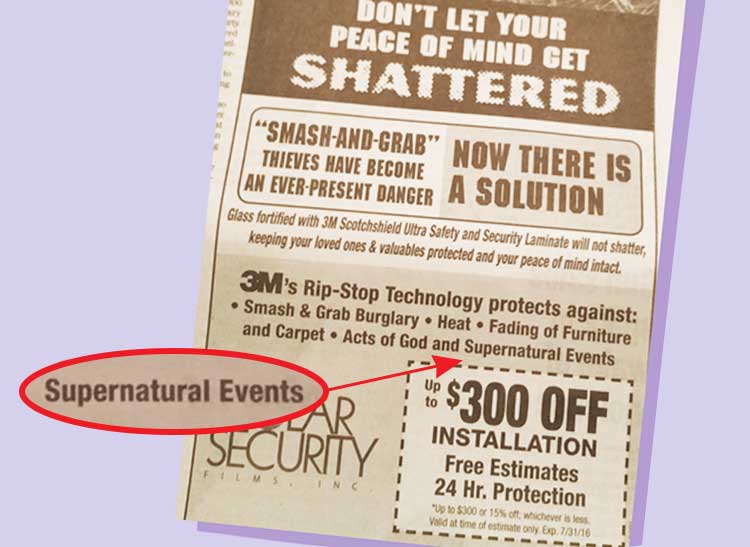 Trick or Treat
At last! An easy way to ghost-proof the house this Halloween! (Submitted by Todd Kirchgraber of St. Petersburg, Fla.)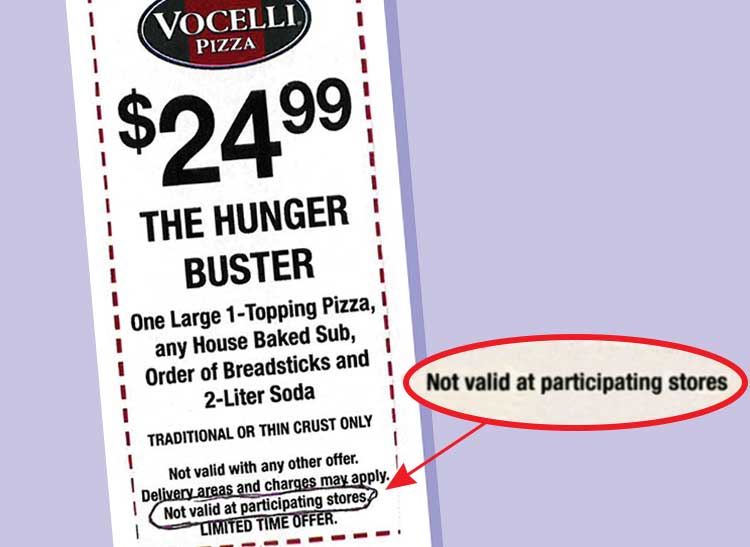 Catch-22
So to translate, the bottom line is that we're just not getting a deal on our pizza, right? (Submitted by Shirley Toli of Venetia, Pa.)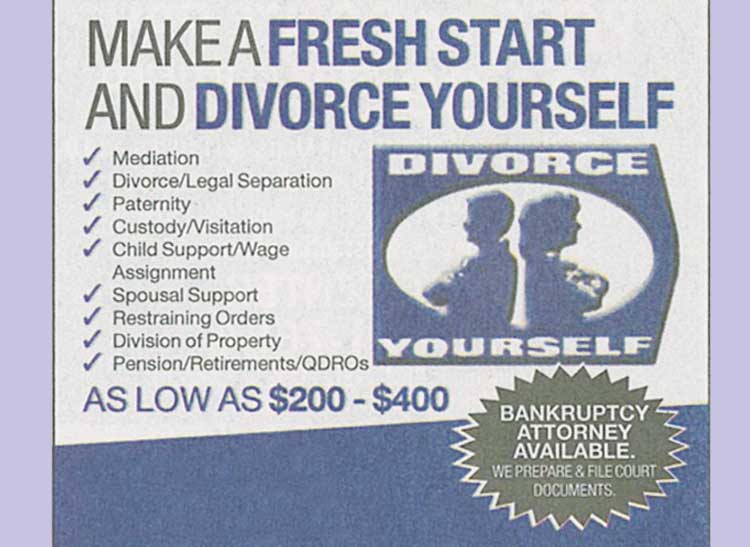 Breaking Up Is Always Hard to Do
We guess this is for people who really can't live with themselves. (Submitted by Chris McKeon of Brentwood, Calif.)
Be on the lookout for goofs and glitches like these. Share them with us via:
Email: SellingIt@cro.consumer.org
Mail: Selling It, Consumer Reports, 101 Truman Ave., Yonkers, NY 10703
Send us your funny ads and we might publish it here.
Consumer Reports is an independent, non-profit organization dedicated to helping consumers. We make it easy to buy the right product from a variety of retailers. Clicking a retailer link will take you to that retailer's website to shop. When you shop through retailer links on our site, we may earn an affiliate commission – 100% of the fees we collect are used to support our mission.
Learn more.
Our service is unbiased: retailers can't influence placement. All prices are subject to change.