Best Smart Thermostats Under $200
CR's tests show you don't have to spend a lot to get a good one
When you shop through retailer links on our site, we may earn affiliate commissions. 100% of the fees we collect are used to support our nonprofit mission. Learn more.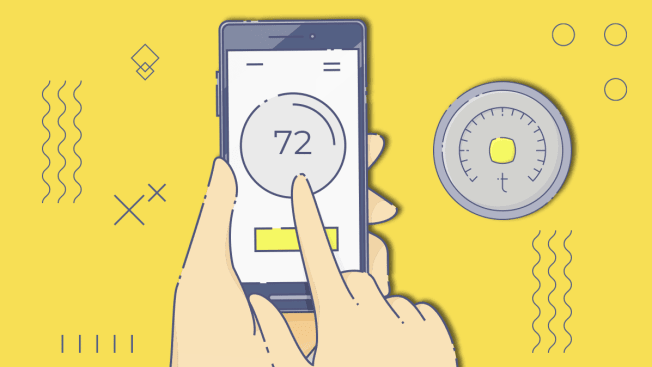 Smart thermostats can help you save money on heating and cooling, but these devices—like so many in the internet of things—don't come cheap. The category-creating Nest Learning Thermostat, which debuted in 2011, still hovers around $250, though you can sometimes find it for slightly less.
Affordability is improving, though. Google Nest's competitors, such as Ecobee and Honeywell, offer smart thermostats for under $200, and Google Nest offers its own lower-priced model called the Thermostat E for $170.
"We've found these thermostats perform pretty much the same in controlling temperature, regardless of price," says a Consumer Reports test engineer, Peter Anzalone, who oversees our smart thermostats lab. "The differences lie more in the design, user interface, and features."
6 Smart Thermostats That Are Smart Buys
Emerson Sensi UP500W
CR's take: This smart thermostat is unusual in that it's one of the few on the market that doesn't always require a C-wire, or common wire, to power it. Instead, the Emerson Sensi UP500W gets power from AA batteries. (Emerson says that some systems still require a C-wire.) Always check your thermostat wiring before you buy a smart model, because the C-wire isn't commonly found on older heating and cooling systems.
At first glance, you probably wouldn't think the Sensi is a smart model; it lacks a touch screen and looks like a standard thermostat. But its manual controls are easy to use and it receives a rating of Very Good for its smart features, which include geofencing (the ability to base temperature changes on whether your phone is home), voice control via digital assistants (Amazon Alexa, Apple's Siri, and Google Assistant), support for the Samsung SmartThings ecosystem, and password protection to prevent unauthorized temperature changes by guests or kids.
Google Nest Thermostat E
CR's take: For this lower-cost thermostat, Google trades the metal and glass body of its pricier model for one made of white and translucent plastic. Like its more expensive sibling, the Google Nest Thermostat E is highly automated; it learns your routine and builds a schedule through its sensors and geofencing. It also receives an Excellent rating for its array of smart features. The only downside is that the Google Nest E doesn't support as many HVAC-system wiring configurations as the Google Nest Learning Thermostat. You'll want to make sure the Nest E works with your HVAC system before you buy it.

Honeywell Home T9 RCHT9510WF
CR's take: The sleek Honeywell Home T9 RCHT9510WF, which earns an Excellent rating in our tests for manual operation, is also easily programmable. It learns your heating and cooling habits and adapts accordingly. The interface defaults to display the room temperature, but pressing the screen reveals a menu of options. Particularly noteworthy is the ability to integrate information from remote sensors, one of which comes with the thermostat.
Honeywell Home Round
CR's take: The Honeywell Home Round (originally called the Honeywell Lyric) is an updated take on the company's round thermostats. In our tests, the Round receives a Very Good rating for its array of smart features. But its automation isn't as good as competing models, and its manual controls aren't the easiest to use. As for those smart features, the Round offers geofencing, voice control via Amazon Alexa and Google Assistant, home and away settings, and the ability to work with two-wire HVAC systems. (Many smart thermostats don't work with these older systems.)
Honeywell Home T5
CR's take: The Honeywell Home T5 is one of the company's more affordable models. It's not very stylish, but the T5 offers lots of utility, with a touch screen, vacation scheduling, and geofencing. It also has a hold function that lets you override scheduling, and a welcome feature for unusual days like holidays, when you might break from your typical routine. In our tests, the T5 receives an Excellent rating for manual operation and offers decent automation, but it doesn't have the ability to sense and learn your routine.

Honeywell Home T5+
CR's take: The Honeywell Home T5+ is almost identical to the T5 model above in both the features it offers and its performance. The main differences are that the T5+ receives a Very Good rating for automation (better than the T5's Good rating); it works on both 2.4 GHz and 5 GHz WiFi networks (the T5 works only on 2.4 GHz networks, and 5 GHz networks offer better internet speed); and it comes with a special wiring adapter in the box. This adapter, which can be purchased separately for the T5, allows you to install these thermostats even if you have an older HVAC system that's missing a C-wire. (Most smart thermostats require this so that they can receive a constant power source.) For more information on C-wires, see our thermostat buying guide.