When you shop through retailer links on our site, we may earn affiliate commissions. 100% of the fees we collect are used to support our nonprofit mission.
Learn more.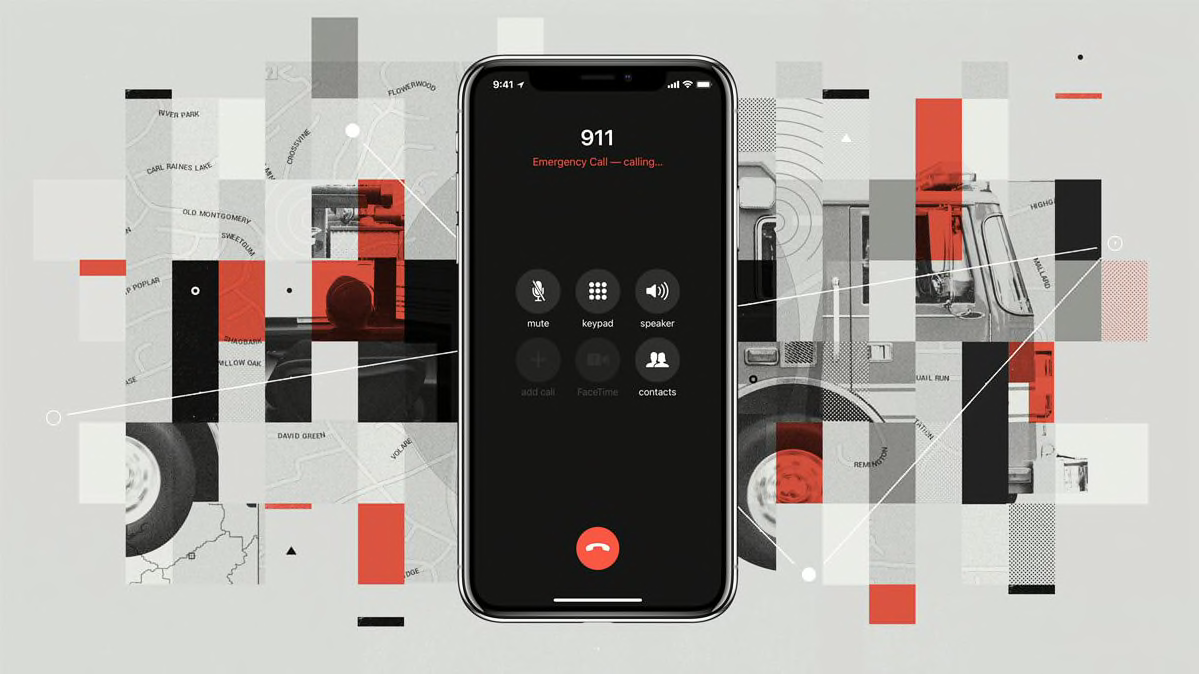 While Google Maps, Uber, and other mobile apps can locate you with an almost creepy accuracy these days, the same can't be said for emergency responders who rely on an antiquated 911 system set up for landline phones.
To address this problem, Apple's iOS 12 operating system, due out this fall, will include new technology designed to quickly pinpoint the locations of people calling 911 from cellular phones.
More on Apple and Smartphones
Apple announced the new feature Monday at the National Emergency Number Association's annual conference. NENA says the move is a game-changer for the public safety workers it represents, noting that the clash between new and old technologies can often result in significant delays in the arrival of help. And in this sphere, just a few minutes can mean the difference between life and death.
"In 911, the biggest challenge is locating people, so this announcement by Apple today is a huge step forward," says NENA CEO Brian Fontes.
Here's a look at what the iOS update will do and the technology behind it.
Why This Is a Problem
According to NENA, about 80 percent of 911 calls currently come from mobile phones.
For smartphone makers, locating those callers is not a big challenge. Just about all modern mobile phones feature hardware and software capable of processing data from GPS and WiFi access points. The problem is that data can't be easily transferred to 911 operators.
As a result, the locations they receive can be off by as much as 300 meters, per Federal Communications Commission accuracy standards, Fontes says. That's just less than 1,000 feet.
The iOS 12 update will reduce that to about 50 meters—or roughly 164 feet—even if a person calls 911 from inside a building. That's important, Fontes adds, because about 50 percent of American homes no longer have a landline.
"When you're talking about an urban area, 300 meters can mean a large number of buildings, a lot of people," Fontes says. "To be able to reduce that to 50 meters or less is a substantial improvement."
How the Technology Works
Apple launched its Hybridized Emergency Location system in 2015. That technology estimates a 911 caller's location using cell towers and data on a user's phone from GPS and WiFi access points.
But the trick since then has been finding a quick and accurate way to get that collected information to emergency responders.
On Monday, the company said it would partner with the telecommunications company RapidSOS, which focuses on 911 technology, to create a secure connection between the iPhones and 911 centers. Apple says RapidSOS has developed software that integrates with the existing infrastructure of many 911 centers, allowing operators to receive the emergency location data and understand it.
To protect the caller's privacy, the data is encrypted from end to end, so only the 911 center can see the caller's location, says Reinhard Ekl, vice president of product and public safety at RapidSOS.
The technology used by 911 centers hasn't changed much since the first 911 call was placed 50 years ago, Ekl says, adding that there are about 6,300 such centers across the U.S., mostly run by local governments.
RapidSOS is now working with those centers to get its technology in place. "We want to transform the nation's infrastructure into something more up-to-date," Ekl says.
What About My Android Phone?
Google, to its credit, is also addressing this problem. The company ran pilot programs with RapidSOS and another company but is working to create its own technology, too.
Google's Emergency Location Services tech, which works on just about every Android phone running at least the Ice Cream Sandwich operating system, sends enhanced location data directly from a phone to emergency responders when a 911 call is placed.
While the tech has been rolled out in 15 countries, it's still not available in the U.S. Google says it's eager to launch ELS in this country but doesn't have anything to announce just yet.