Final Test Results: Apple iPhone SE
This $429 smartphone offers all the basics in a pocket-friendly package
When you shop through retailer links on our site, we may earn affiliate commissions. 100% of the fees we collect are used to support our nonprofit mission. Learn more. Bigger isn't always better. If you're on a limited budget or you're simply opposed to paying a premium for a smartphone, the new 4.7-inch iPhone SE might reel you in. Starting at just $429, it's nearly $300 less than the iPhone 13 mini. 
The iPhone SE lacks many of the premium features found in the iPhone 13 line, including various optical camera lenses and an OLED display. But Apple didn't skimp on the hardware required for 5G connectivity or the model's processing power, outfitting it with its latest A15 chip.
Those are the two big advances on the 2020 iPhone SE, which performed reasonably well in CR's tests, especially given the low price.
Apple credits its home-brewed processor with providing the new phone with better battery life, as well as a speedier and smoother experience when launching apps, gaming, or tackling routine productivity tasks. And indeed, the new SE outlasted the 2020 model in our labs, delivering 30 hours' worth of battery life versus 25.5 hours. It also earned admirable scores from CR's testers for zippy performance and touch-screen ease of use.
The model is available in three colors: black (Midnight), white (Starlight), and red (Product[RED]). The storage capacity varies from 64GB to 128GB to 256GB.
Wondering if this budget phone lives up to the iPhone brand? Here's more on what it can do and how it performed in our labs.
In an age where phones are getting bigger and bigger, the iPhone SE certainly looks and feels small.
The 4.7-inch screen (measured diagonally) is just a tad bigger than a 3-by-5-inch index card. Some would say that's tiny and cramped. Others might call it compact and pocketable.
It's easy to use one-handed, although pecking away at the on-screen keyboard wasn't as precise for me as it is on my 6.8-inch Galaxy S21 Ultra. It's fairly comparable to typing on the 6.1-inch iPhone XR, though, which I find surprising. So keep in mind that those inches aren't nearly as significant to keyboard spacing when measured on the diagonal.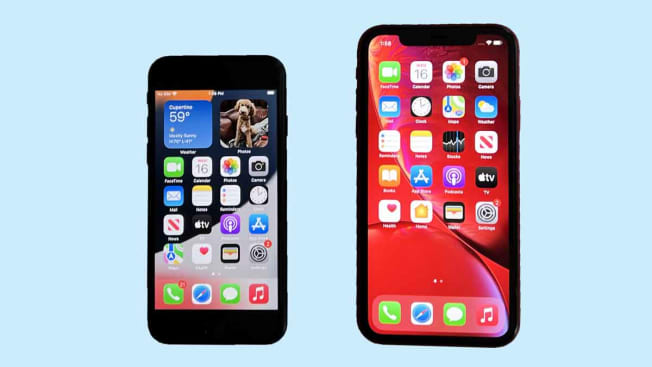 Apple didn't upgrade the camera hardware this year, so you'll find the same single 12-megapixel wide camera on the back and 7-megapixel camera on the front. And any phone with a single-camera setup on the back is going to be challenged to meet the photography standards of today's top-tier phones, which have as many as four cameras with various lenses that work in concert.
Without an optical zoom lens, the SE has to rely heavily on the processor and software to define the contours and textures of your subject, and that's difficult to do with real precision. So it's no surprise that I found weak spots in the SE, particularly when it came to low-light situations.
Ultimately, though, the still image quality (for the front and back cameras) and video quality are Very Good, according to our testers. And that means many people will be happy with the snapshots the phone produces—especially at this price range.
Here's a shot of my dog in my living room. As you can see, the phone captures the details of his curly hair and the different shades of apricot in his coat. I snapped the picture fairly quickly and think it's worthy of sharing on Facebook, not to mention here with CR readers.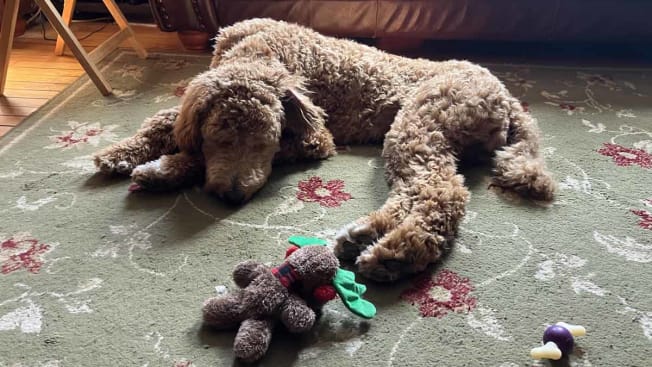 Here are two photos of a plant at my desk, using the new Photographic Styles feature available on the updated iPhone SE. It's not a filter you apply after taking the photo, but rather an option you select before pushing the shutter button.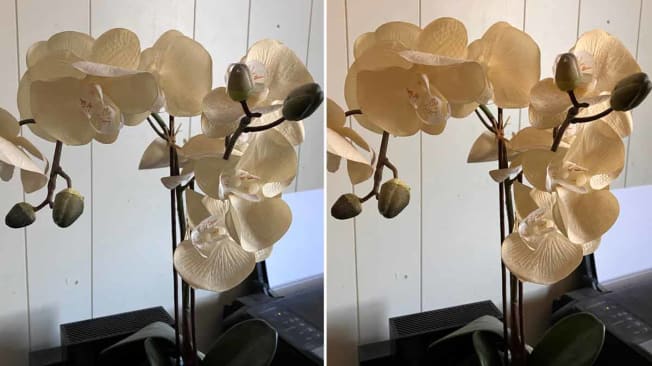 The model's enhanced Portrait Mode works similarly to the version of old, but there are new style and setting options for things like fine-tuning the background blur and the subject's color tone.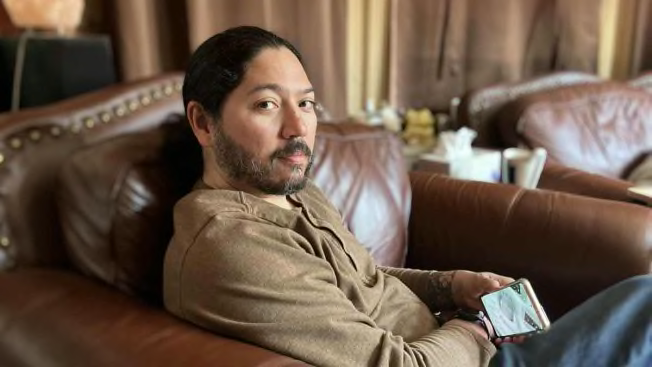 Beyond the features mentioned above, the updates to the iPhone SE are relatively minor, though I did enjoy playing with the Live Text feature available through the iOS 15 upgrade. With it, you can use your camera to copy text, open websites, and more.
I found it handy for copying passages in a book of short stories I'm reading for a class. It could also be useful for archiving recipes from cumbersome cookbooks or calling a phone number printed on a sign.
But it's worth noting what you don't get with this budget phone that you would get with an iPhone 13: Face ID, premium glass and stainless steel materials, water resistance up to 6 meters (the SE is rated water-resistant up to a depth of 1 meter for up to 30 minutes), a storage capacity of 512GB, and MagSafe compatibility (although the SE is compatible with Qi-wireless chargers). 
Should You Buy the iPhone SE?
That's the big question. 
If you want to leave Android behind or you have an iPhone that's so old it can't run iOS 15, the SE is the cheapest way to get a brand-new phone from Apple. And, with these upgrades, the model ranks among the best budget phones we've tested.
But you may also want to consider the iPhone 11, which costs $499 and has a larger 6.1-inch screen and two 12-megapixel rear cameras (wide and ultrawide). Just note that it uses the older A13 chip and doesn't support 5G.