When you shop through retailer links on our site, we may earn affiliate commissions. 100% of the fees we collect are used to support our nonprofit mission.
Learn more.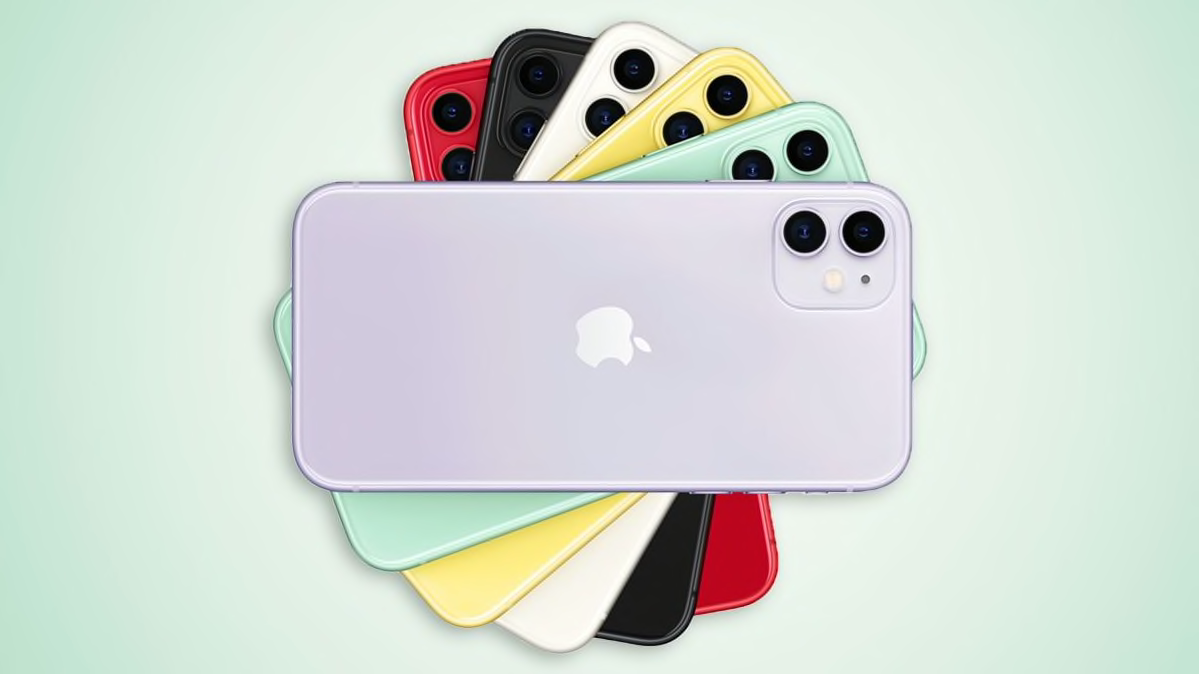 Interested in picking up one of Apple's new iPhones? Preorders for the iPhone 11, 11 Pro, and 11 Pro Max are now underway.
With prices starting at $1,000 and $1,100, the 11 Pro and 11 Pro Max don't come cheap. In comparison, the $700 iPhone 11 may seem like a bargain—but it's still a lot to spend, especially if you buy a phone outright instead of spreading payments across your monthly cellular bills.
The major wireless carriers are offering discounts on these phones, which are available starting Sept. 20, but it's important to dig into the details before taking one of these deals. There's a lot of fine print to wade through, as you'll see below.
In brief, though, the best smartphone deals typically require you to have good credit and a trade-in phone in good working order.
If you want to take advantage of sales from AT&T, Sprint, T-Mobile, or Verizon, don't wait too long to buy. It's not clear when they'll expire.
iPhones Deal From the Wireless Carriers
AT&T. Buy any of the three new iPhones from AT&T and it will give you an iPhone 11 free. But this deal comes with some frequently seen buy one, get one free catches. You have to add at least one new line of service and finance both phones, interest-free, for 30 months.
Both phones need to have unlimited data plans. Cancel your service before the phones are paid off and you'll lose any remaining discounts, and the balance for both will be due.
Sprint. This carrier will let you lease an iPhone 11 free, or give you a steep discount on the lease of an iPhone 11 Pro or Pro Max, if you trade in a qualifying phone. In this case we're talking about iPhones dating back to the iPhone 7, Samsung Galaxy phones from 2018 and 2019, and a handful of others.
What you get is a credit of just over $29 that goes toward your monthly bill. With an iPhone 11, that cancels out your monthly lease payment entirely; with an iPhone 11 Pro you'll still be paying $12.50 per month. Leasing a Pro Max will cost $16.67 per month.
But the offer requires you to set up a new line of service. Cancel early and the remaining balance is due.
T-Mobile. This carrier's trade-in offer won't get you a free phone but it could save you big bucks. You can get up to $550 off the cost of your new iPhone if you trade in last year's iPhone XS Max. Trading in an iPhone XS will get you up to $500. And older iPhones dating back to the iPhone 7 will get you $350 off.
Like some of the other deals, this one requires you to finance your phone—in this case for 24 months—and comes in the form of monthly bill credits. Cancel early and the discounts stop and you're on the hook for the balance.
Verizon. They're offering up to $500 off with a qualifying trade-in. But as you can imagine, there are a few catches. To get the full $500, you're going to have to set up a new line of service. Upgrading a line will get you a maximum of $200 off. Qualifying phones date back to the iPhone 7 as well as the Samsung Galaxy S8. A handful of models from other brands make the list, too.
A long list of even older phones will get you up to $300 off if you set up a new line, or $100 off if you're eligible for an upgrade. In all of the trade-in cases, the discount will come in the form of monthly credits spread over the 24 months you'll have to finance your new phone.
In addition, if you switch to Verizon from another carrier and sign up for a service plan with unlimited data, the company will throw in a $200 prepaid Mastercard. It will ship about eight weeks after you get your new phone.