When you shop through retailer links on our site, we may earn affiliate commissions. 100% of the fees we collect are used to support our nonprofit mission.
Learn more.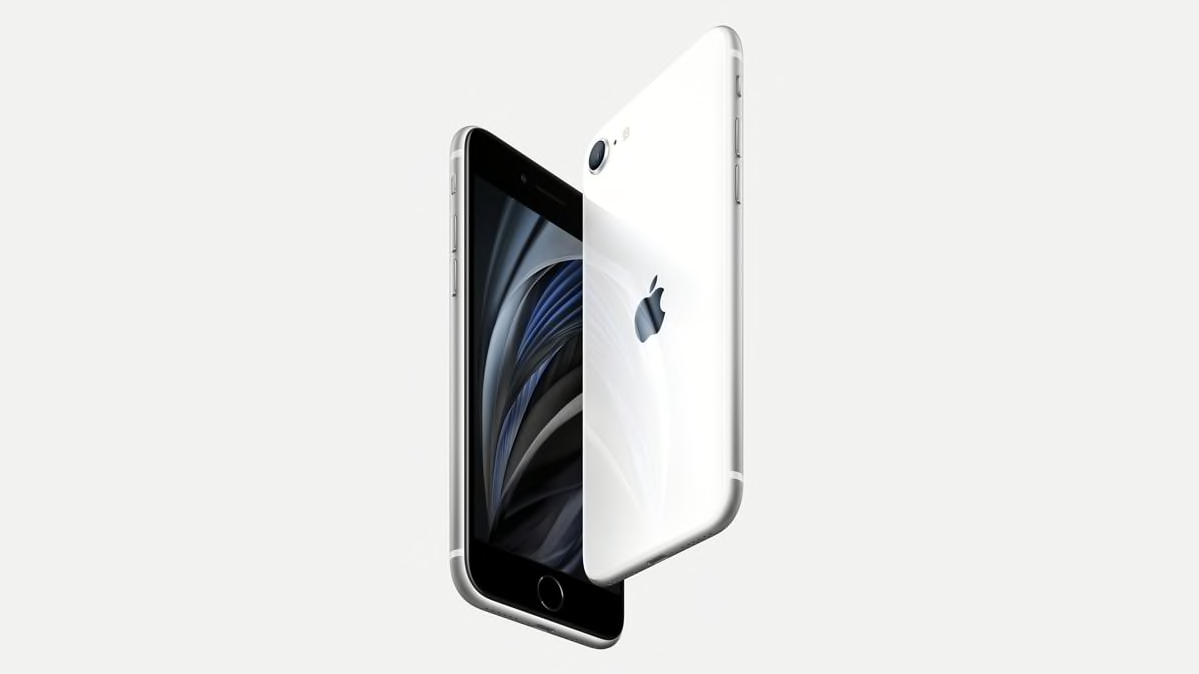 Interested in buying the new iPhone SE? Apple's latest smartphone is now on sale.
With a starting price of $400, the model could be a great wallet-friendly option for many consumers. By comparison, the iPhone 11 starts at $700, and an iPhone 11 Pro will run you $1,000.
The SE packs in a lot for the money, too, including the same speedy processor found in those more expensive models. The updated phone is more like the now discontinued iPhone 8, which last sold for $450, than the older SE.
Just like the iPhone 8, the new SE boasts a 4.7-inch LCD display and Apple's once familiar Home Button and fingerprint-scanner setup. The single camera on the front and back is comparable to the setup on the 8. And Apple says you'll find the battery life to be similar to the 8's.
But all that aside, there's no reason to pay full price for this budget-friendly model, not if you can find an even better deal. Many of the major wireless carriers are offering discounts or trade-in specials on the model, but it's important to dig into the details before breaking out your wallet. Most of the deals come with catches, as you'll see below.
To start, you typically need a good credit history and a trade-in phone in good working order.
AT&T and the freshly merged Sprint and T-Mobile have deals on the iPhone SE. If you find one you like, don't wait too long. It's not clear when they'll expire.
AT&T
If you sign up for a new line of AT&T service on an eligible unlimited plan, you can get an SE with 64 gigabytes of storage for $5 per month for 30 months. The $250 discount comes in the form of bill credits extended across that same time span.
Need more storage? An SE with 128GB costs $10 per month and one with 256GB is $15 per month. If you don't need a new line but have a phone that's eligible for an upgrade, you can get the iPhone SE starting at $10 per month for the 64GB option.
In all of those cases, if you cancel your AT&T service before the 30-month period is up, you'll lose the remaining bill credits and have to pay the remaining balance on the phone.
AT&T is also offering a $150 Visa Reward card to new or existing customers who order online and add a line of service to an eligible unlimited plan. This offer requires you to finance the phone through AT&T.
After buying the phone, customers will receive an email with instructions on how to redeem the gift card offer, which must be done within 75 days. The gift card will be delivered three to four weeks after that.
Sprint & T-Mobile
T-Mobile, which recently closed its merger with Sprint, says it will give you a free 64GB model of the SE with an eligible trade-in when you sign up for a new line of service.

To take advantage of the offer, you have to hand over an iPhone 7, 7 Plus, 8, or 8 Plus. An iPhone 6s or 6s Plus will earn you $300 in savings on the SE. Models newer than the 8 Plus generally have higher trade-in values than the SE's $400 sticker price, so you're better off selling those on your own.
But you don't have to trade in a phone and open a new line of service to get a deal from T-Mobile. If you do one or the other, you can get an SE at up to half off.
The free phone and half-off discount come in the form of 24 monthly bill credits. Cancel your T-Mobile service before the two-year term is up and you'll lose the remaining credit balance.
Sprint's trademark leases aren't going away. The carrier is offering an 18-month lease on the SE for $5 per month if you set up a new line of service. After 18 months, you can trade the phone in for a newer model or pay it off. Cancel your service early and you're on the hook for the remaining balance.
In addition, if you lease an SE and move an existing phone number to Sprint service, you can get a $100 prepaid Mastercard, which ships about 45 days later.
Verizon
This carrier isn't offering any deals on the SE right now, but like the companies above, it will give you credit toward the purchase of a new phone if you trade in an old one. The amounts vary, and they tend to be significantly higher if you set up a new line of service.
Check Verizon's website for details.