When you shop through retailer links on our site, we may earn affiliate commissions. 100% of the fees we collect are used to support our nonprofit mission.
Learn more.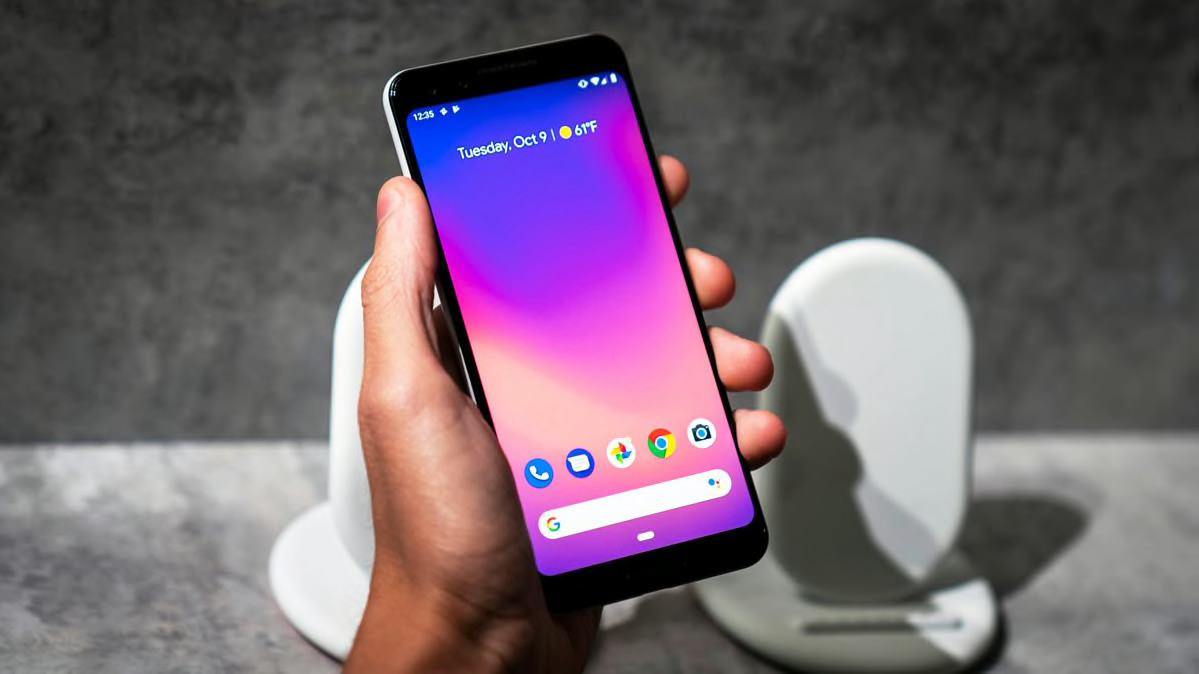 Fans of Google Pixel phones will soon have a pair of new models to choose from, with bigger displays, new camera tricks, and a handful of other new features.
The new phones were unveiled at Google's annual fall product event in New York City. They were the stars of the show, but the company also showed off Google Slate, a new tablet that runs Chrome OS, and the Google Home Hub, a smart speaker that incorporates the Google digital assistant and features a 7-inch screen.
The product announcements come in the wake of news on Monday that Google will shut down its social media network, Google+, after deciding not to disclose a software bug discovered in March that left the data of a half million users exposed to third-party developers. Company officials who spoke during the event did not address that issue.
The Google Pixel 3 and Pixel 3 XL phones can be preordered now from the company, in unlocked form, and from Verizon. They're also available through Google's Project Fi wireless service. They'll reach stores on Oct. 18.
The models come in 64GB and 128GB versions. Prices start at $800 for a Pixel 3 with 64GB of storage. The XL version costs $100 more. You can double the storage space to 128GB on either phone for another $100.
That means if you want a Pixel 3 XL with 128GB of storage, you're looking at $1,000—which is the start of Apple iPhone XS territory. (To be fair to Google, at that price you'll get a smaller iPhone with less storage.)
We'll have full test results on the Pixel phones in a few weeks, after they go on sale, we purchase them, and they get into our labs. In the meantime, here are more details on the new phones, smart speaker, and tablet.
Bigger Display
At first glance, the Google Pixel 3 and Pixel 3 XL look much like the models from a year ago. They have the same dimensions and a similar design. But, like other premium smartphone makers, Google has stretched the displays further toward the edges of the phones, shrinking the bezels and eliminating wasted space.
As a result, the screen on the Pixel, when measured diagonally, has grown by half an inch to 5.5 inches. The Pixel XL's screen has increased by 0.3 inches to 6.3 inches.
While those are significant jumps in size, the new models are still far from the largest phones on the market.
The iPhone XS has a 5.8-inch display and the iPhone XS Max has a 6.5-inch screen. Samsung's Galaxy Note9 has a 6.4-inch display and the Galaxy S9 comes in at 5.8 inches.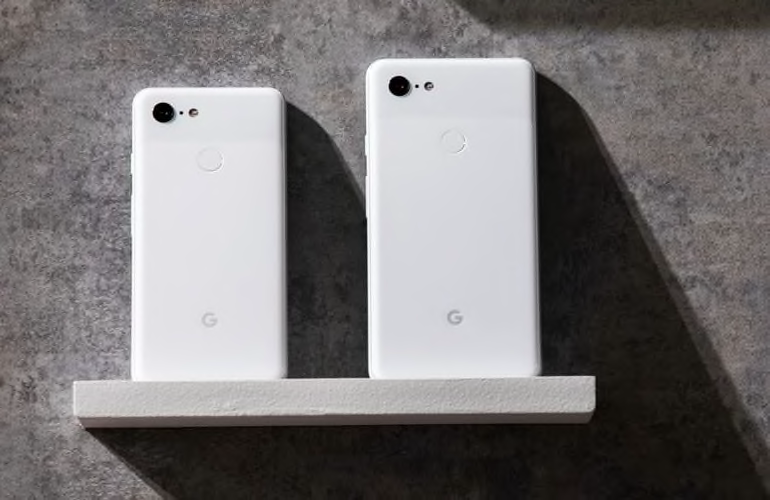 More Camera Tricks
Pixel fans love to talk about the phones' cameras. But, while they've scored well in our testing, they haven't done well enough to top those made by rivals Apple and Samsung. (It's a very tight race near the top of our rankings.)
While Apple and Samsung's flagship phones have two rear cameras with wide-angle and close-up lenses, Google has chosen to stick with just one. Other companies use the dual-camera setup partly because it allows for a "portrait mode." The artsy effect, technically known as bokeh, lets the photographer create a picture where the subject in the foreground is in focus, but the background is blurred.
Google instead chooses to achieve this effect with one camera—plus software. With past Pixel models, our testers have found that this approach works most of the time, but it isn't as effective as the two-camera option. On the flip side, much like Apple, Google has updated its camera this time around to allow users to manually adjust the amount of background blurriness after the picture is snapped.
But while there's just one camera in back, Google has added a second front, or selfie, camera to the phones. It zooms way out to let you fit more subject matter into your selfie, like a big group of people or an impressive background, without the aid of super-long arms or a selfie stick.
There's also a new "Top Shot" feature that takes a burst of photos, then gives you the best one—the exposure that was most in focus and caught everyone with their eyes open. A "Super Res Zoom" feature also takes a burst of photos, then stitches them together to create a better zoomed-in shot.
And, while the software is not quite ready yet, Google says the new phones will soon have a "Night Sight" mode that will let you take better photos in low light without having to use a flash.
Other New Features and a Charger
The Pixels will be able to do other new tricks too. Putting your phone face down on a table will mute your notifications. Want to avoid telemarketers and scam calls? Have the Google digital assistant answer the phone for you and ask who's calling. A transcript of the conversation will be displayed on your lock screen.
Google Lens, which launched last year, is now embedded in the phone's camera itself. Among other tricks, Google Lens will search the internet for images that resemble the picture you've taken, to provide you with information. Want to identify a flower? Shoot a photo and Google Lens will try to pull up an appropriate page.
There are new augmented reality stickers too, including some of Marvel characters like the Incredible Hulk. (You can drop these into a photo before you snap it.)
And what's a new phone these days without a wireless charger to go with it?
The Pixel Stand charger costs $80 and is available for preorder. In addition to charging your phone, it'll display your photos in a slideshow, access the Google digital assistant, and let you control your smart home devices, all through your phone's lock screen.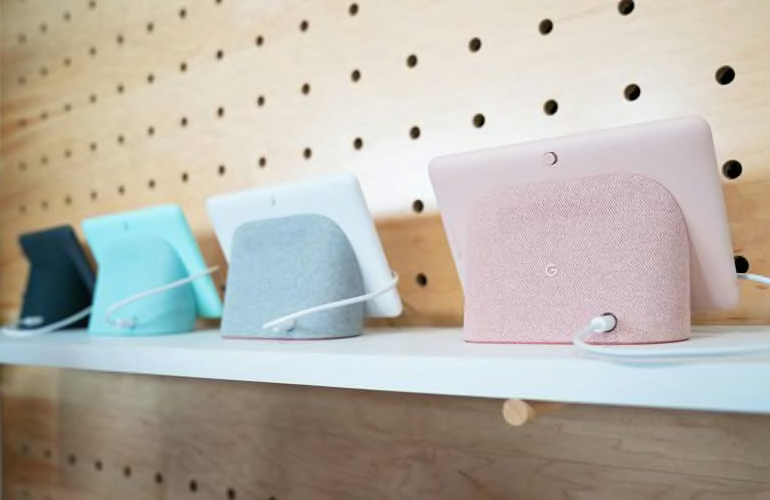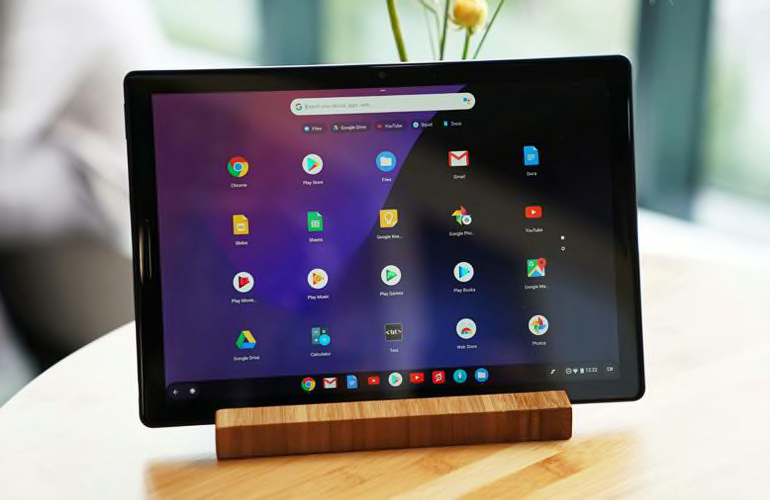 A New Tablet and Home Hub
Also coming soon is the Google Home Hub. Available for preorder now, the $150 device reaches major retailers on Oct. 22.
Unlike similar products such as the Amazon Echo Show and Facebook's upcoming Portal, the Home Hub doesn't have a camera. Instead it simply adds a screen to the existing Google Home and Mini smart speaker products.
You can use the Hub to display a slideshow of your favorite photos or to watch a recipe video on YouTube as you cook in your kitchen. And, of course you can get your favorite, news, weather and streaming music with just a voice command.
Further down the road, consumers will see the Pixel Slate, a 12-inch tablet that should ship before the end of the year (no exact release date was announced). The tablet, which starts at $600, is designed for everyday computing tasks like browsing the web, watching videos, writing text documents and emails, and playing games. Google claims the battery will last around 10 hours, something we look forward to testing in our labs.
An optional keyboard, which doubles as a case to protect the Pixel Slate, will be available for $200—a price that's roughly double what Microsoft charges for the keyboard covers for its Surface Go and Surface Pro devices.
What's different about the Pixel Slate is that it uses Chrome OS instead of Android, which is the operating system powering many tablets from Samsung and other manufacturers. Google says Chrome OS is better suited than Android to providing a full desktop computing experience.
As an example, Google notes that the Pixel Slate's Chrome web browser works with extensions designed for the desktop version of Chrome, something that's not possible with the Android version of Chrome.
However, the Chrome OS shouldn't turn off Android users because Chrome OS can also run Android apps.
Smartphone Stress Test
Do smartphones generally live up to manufacturers' claims when it comes to durability? 'Consumer 101' TV show host, Jack Rico, goes inside Consumer Reports' labs to find out how CR tests products for resistance to drops and tumbles.