When you shop through retailer links on our site, we may earn affiliate commissions. 100% of the fees we collect are used to support our nonprofit mission.
Learn more.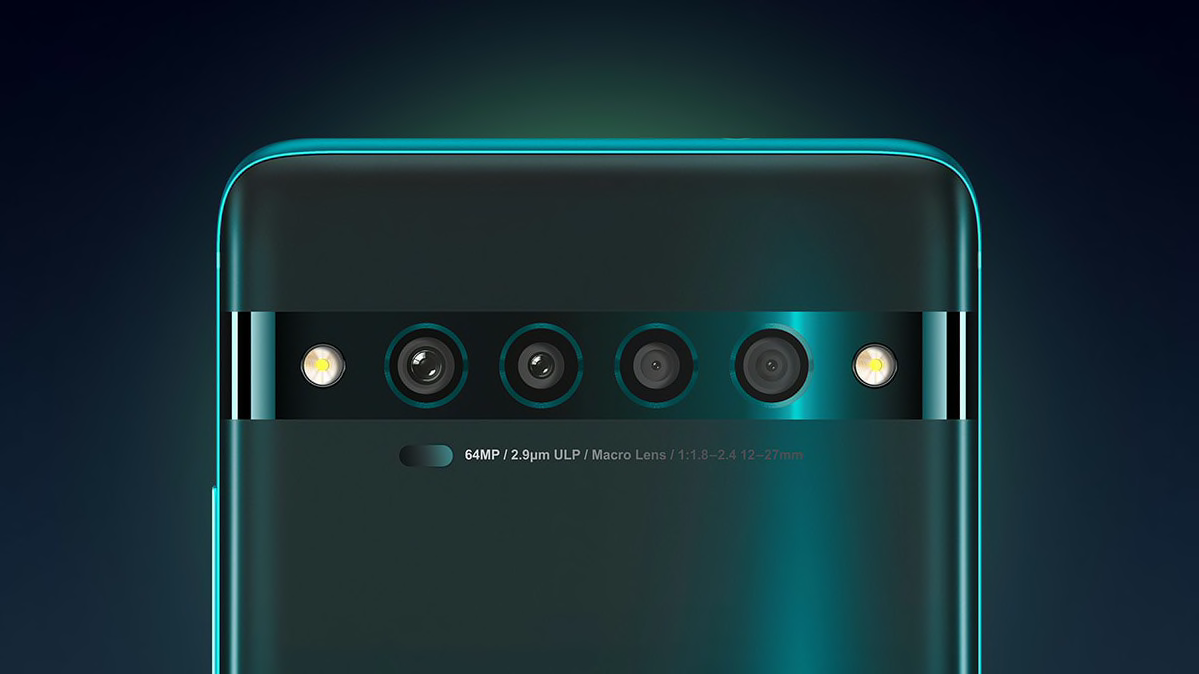 Until very recently, if you wanted a smartphone that cost less than $700, you were stuck with a handful of budget models or a former standout that had been gathering dust.
But that's about to change. While the tech giants of the world continue to roll out pricey premium phones, they're beginning to unveil attractive midpriced options, too—models with starting prices of $350 to $650, designed to appeal to consumers who have been clinging to their old phones for years.
And many of those moderately priced phones will have features consumers have come to expect on premium phones, things like supersharp displays, multiple cameras, and even 5G connectivity.
Scott Peterson, a senior analyst who tracks smartphones for market research firm Gap Intelligence, says that while the demand for $1,000-and-up phones continues to grow, there's room on the market for good-quality midpriced models, too.
"The biggest enthusiasm for midrange smartphones will continue to come from shoppers willing to do some research and compromise on branding," he says.
Right now, consumers looking for a midpriced phone are limited to models like the Samsung Galaxy A50, $350; Google Pixel 3a XL, $480; OnePlus 7T, $600; and Apple iPhone 11, $700. They can also opt for an older model, such as the Samsung Galaxy S9, $500; iPhone XR, $600; or iPhone 8, $450.
But Samsung plans to release two "Lite" versions of its flagship models later this month. And Apple is widely expected to roll out a replacement this spring for the budget-friendly iPhone SE discontinued in fall 2018.
Peterson says that introducing such a phone would help the manufacturer fend off rising competition in the $400-to-$500 range.
Other smartphone makers showed off soon-to-be-released models that fit firmly in that bracket in January at the CES gadget show in Las Vegas. We expect to see more new options later this month at the annual Mobile World Congress in Barcelona, Spain.
Helping to drive this shift to cheaper phones are new 5G chips from Qualcomm. While not quite as fast as the 5G chips from a year ago, they are significantly less expensive, which should allow smartphone makers to add them to a host of new, moderately priced products, Qualcomm says.
According to telecommunications experts, 5G technology will pave the way for the instantaneous response times required to safely perform robotic surgery and operate self-driving cars. It will also allow users to download a movie in just 5 seconds. But to make that happen, you need a chip with the processing power to meet those speeds.
Here's a quick look at what consumers can expect in the months ahead.
'Lite' Versions of Samsung's Flagships
Samsung's Galaxy Note10 and S10 phones can easily top $1,000 in price, especially for the larger Note10+ and S10+ models. But the new Note10 Lite and S10 Lite, due to roll out in a few weeks, could cost under $700.
This isn't new territory for Samsung. The $350 A50 released last year did well in our testing; showing that it's possible to sell a very good phone at a budget-friendly price.

When you examine the manufacturer's phones side by side, the new Lite phones look and feel very similar to Samsung's flagship models. The Note10 Lite even comes with that familiar stylus that makes Samsung's Note phones so popular.
Both models have a 6.7-inch HD OLED display that's just a hair smaller than the one on the current Note10+. You also get a 4500-milliamp-hour battery; one of the biggest on the market.
So what's missing? Most notably, wireless charging and water resistance. And while the S10 Lite contains the super-speedy Qualcomm Snapdragon processor found in the earlier S10 phones, the Note10 Lite subs in the Samsung-designed Exynos 9810.
The new models each offer a multicamera setup on the back (good for taking those artsy, blurry-background bokeh images), but they aren't the same cameras used on the higher-priced phones.
How do they compare? We won't know until we get them into our labs.

New 5G Chips Mean New 5G Phones
Most of the 5G phones that went on sale last year were premium models with high prices. That changes this year, thanks to Qualcomm's more affordable Snapdragon 765 chips.
While not quite as fast as the Snapdragon 855 chips used in devices like the Galaxy Note10+ 5G, they still provide the processing power required while also preserving battery life, Qualcomm says.
And, Peterson says, that combination will allow for cheaper 5G phones; moving the technology beyond "a status-seeking niche of tech-enthusiast users" to the mainstream in the years ahead.
"5G shouldn't just be found in the highest-end devices," says John Smee, Qualcomm's vice president of engineering. The technology offers the "incredibly high data speeds and compelling user experience" many consumers are now looking for, he says—not just those who can spend $1,000 on a smartphone.
"The huge amount of data people are now consuming when they're streaming or uploading content—that's a real change from a few years ago," he adds.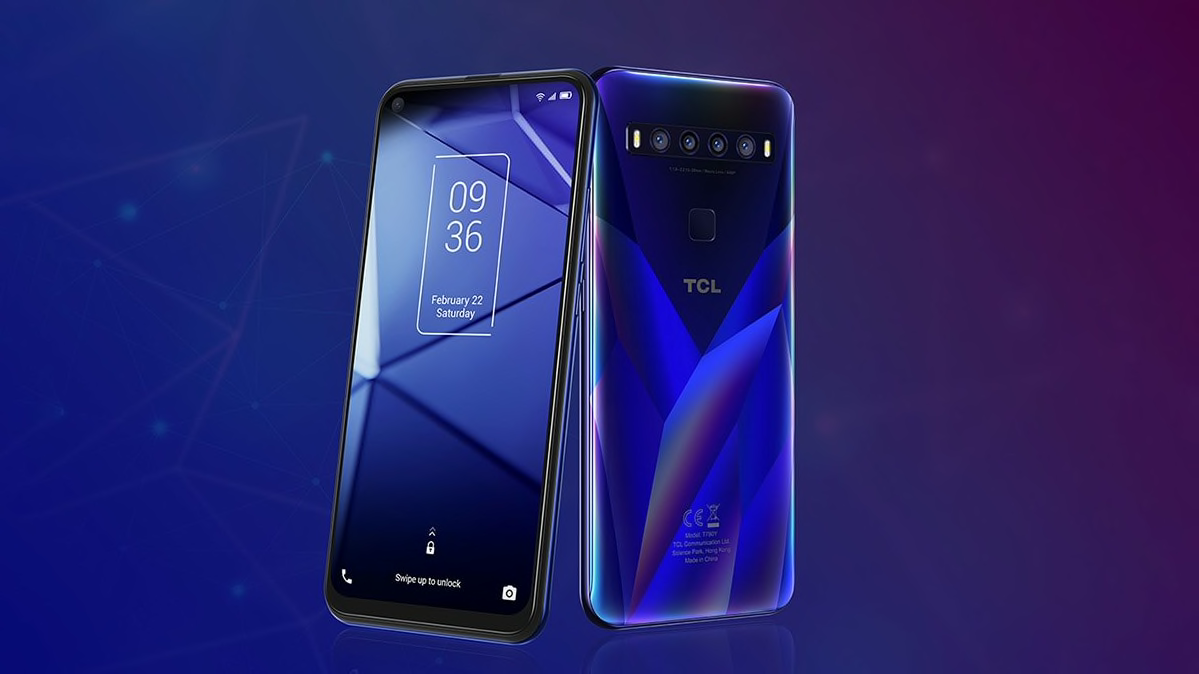 The new market for 5G has attracted new companies, too.
Case in point: TCL, known best for its TVs, at CES announced a trio of new smartphones that will start at under $500 and include a 5G version powered by the new Qualcomm processor.
That's not to say this is the company's first attempt at making a smartphone. Until just recently, TCL licensed the BlackBerry name and produced a handful of Android phones under that brand. It has also quietly developed a handful of TCL-branded models.
The company says the new phones—the TCL 10L, 10 Pro, and 10 5G—will go on sale in the second quarter of this year. For more details, look for a product announcement from TCL at MWC.
Coolpad, which makes budget phones and smartwatches for kids, also has unveiled plans for a 5G model.
That phone, which will be priced under $400, will work with multiple carriers, go on sale in the second quarter, and feature a 6.5-inch display, dual rear-facing cameras, and a 4000mAh battery.
While all that may sound great, Peterson says Coolpad's lack of brand recognition and limited retail presence could keep the 5G phone from getting much traction on the broader market.