When you shop through retailer links on our site, we may earn affiliate commissions. 100% of the fees we collect are used to support our nonprofit mission.
Learn more.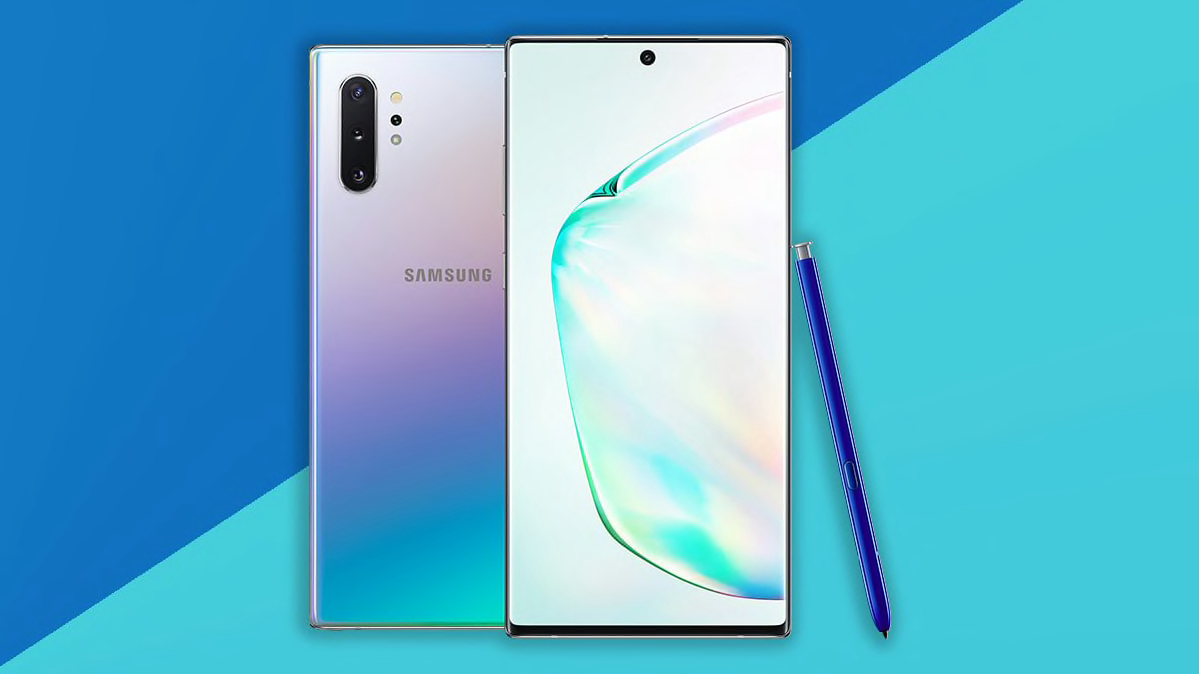 Samsung unveiled its newest smartphones on Wednesday. And though the company is launching a handful of new features, there are no big surprises.
The South Korean tech giant's three new Galaxy Note10 phones have a new processor and a fancier design than last year's single model, the Galaxy Note9.
What's different for Galaxy Note fans is a choice between two sizes of the normally supersized phone. The Galaxy Note10, with a 6.3-inch display, is just a hair smaller than last year's Note9 (6.4 inches), and the Galaxy Note10+ is a bit bigger, with a 6.8-inch screen.
Samsung also will have 5G versions of both phones, but the U.S. market is getting only a 5G version of the larger and pricier Note10+. The 5G version will only work on the Verizon network at first, and the other models will be available on multiple carriers.
The Note10 phones are siblings to the Samsung Galaxy S10, S10+, and S10 5G phones launched this past spring. As with previous generations of the Note, they are likely to appeal to fans who appreciate large screens and the ability to doodle with a stylus.
We got a look at press samples of the Note10 and Note10+ a few days ahead of its launch. (Consumer Reports pays companies a rental fee for press samples, which we do not put through our testing protocols. We always pay for products we rate, buying them at retail just like you do.)
Samsung says the new phones offer better battery life and quicker charging capabilities, along with speedier processors, smaller bezels, a redesigned S-Pen, and new camera tricks.
We'll be testing the company's claims after the phones go on sale Aug. 23 and we can get them into our labs.
Available for preorder on Friday, the Note10—which comes with 256GB of storage—will be priced at $949 by Samsung. The Note10+, which will be available with either 256GB or 512GB of storage, will start at $1,099. And the 5G version of that phone will start at $1,299.
What You'll Notice
Even bigger display. Smartphones keep getting bigger year after year, and the Galaxy Note models have generally been among the biggest phones you could buy. When the 6.8-inch Note10+ hits the market later this month, it is likely to have the largest display of any phone in our ratings.
By comparison, the S10 5G and iPhone XS Max each boast 6.5-inch displays.
But thanks to even slimmer bezels than those of its predecessor, the Note10+ doesn't feel overly bulky or hard to handle. The phone's overall dimensions are also kept in check by the design of the single front-facing—or selfie—camera, which is housed in a tiny pinhole that frees up just a little more space for the display.
The smaller Note10 almost feels like a miniature model. It's sleek and easy to use, even without the included S-Pen. That said, it's still a big phone and not something you can easily shove in the front pocket of your jeans. If it's too big, you might be better off with a Galaxy S10 or S10e.
Redesigned S-Pen. The new version of the Note's stylus includes a gyroscope, which will allow users to do more with the pen with a system of gestures. For example, you can flick the pen up and down to switch between front- and rear-facing cameras. And spinning the pen will allow you to zoom in on a subject.
Samsung says some of this functionality will work with select third-party apps, such as Spotify.
More camera tricks. Both versions of the phone will have the same single, front-facing, 10-megapixel camera. In back, the Note10 will feature three cameras. You'll get a standard 12MP wide-angle lens, a 12MP telephoto lens, and a 16MP ultra-wide lens.
The Note 10+ offers those same three cameras, plus a fourth DepthVision camera that's used to help create videos with a blurred background. Samsung says the Note10 also will be able to create those kinds of videos without that fourth camera, relying more heavily on software.
The cameras on the Note phones also benefit from a new, third microphone that will allow a user to "zoom in" on the audio they want to capture. The idea is to help isolate the sounds you want to record, say, a street musician's song, from background noise, such as traffic.
Other new camera-related features include augmented reality capabilities that will let you doodle over a video you're shooting in real time. And a new picture-in-picture feature, likely to appeal to gamers, will let you show a video feed of yourself in the upper left-hand corner, along with a feed of whatever app or game you're using.