When you shop through retailer links on our site, we may earn affiliate commissions. 100% of the fees we collect are used to support our nonprofit mission.
Learn more.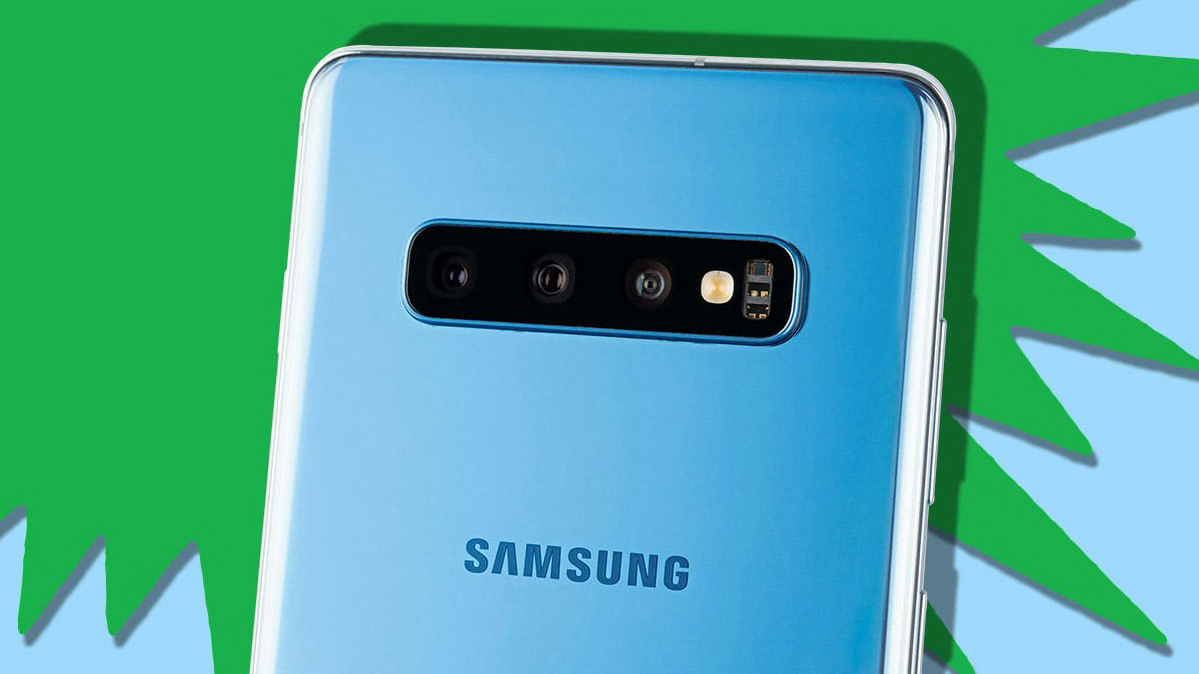 When it comes to elite smartphones, it can be tough to stand out. The cameras, screens, and processors have advanced so far in recent years that manufacturers often resort to fancy extras to grab the attention of consumers.
Samsung's Galaxy S10+ is no exception. The phone, which now sits atop the Consumer Reports smartphone ratings, features five cameras and a super-sharp 6.4-inch OLED display—plus a handful of software features that are clever but far from transformative.

What puts the S10+ on top is the exceptional way it performs the basics. It has the longest battery life in our ratings, excellent cameras, and the durability to withstand the physical abuses of daily life.
It also gets a boost from Samsung's strong performance in the ratings for brand predicted reliability and owner satisfaction, which are now factored into CR's Overall Scores. The new ratings come from data collected from a survey of our members. Apple's family of iPhones received an even larger lift, edging out Samsung's lineup on both measures.
We've made changes in how we evaluate smartphones in the lab as well to better reflect what our readers think is most important, described below. And we'll apply all of those improved methods to evaluate Samsung's 5G and foldable phones when they arrive later in the year.
In the meantime, here's a closer look at how the Galaxy S10+ and its siblings—the S10 and S10e—did in our testing.
Best in Battery Life
Samsung put bigger batteries into its new phones and combined them with Qualcomm's latest speedy processor to optimize performance. With the S10+, that proved to be a successful combination: Our testers logged the battery life at 39.5 hours, a full 8 hours above the previous chart-topper, the Samsung Galaxy Note9.
The S10 and S10e—which have smaller batteries—also outpaced the Note9, delivering 35.5 hours and 33.5 hours, respectively.
To evaluate battery life, Consumer Reports uses a robotic finger programmed to put a phone through a range of tasks designed to simulate a user's average day. The robot browses the internet, snaps pictures, streams a video, uses GPS navigation, enjoys a little quiet standby time, and, of course, makes phone calls.
If you look at our new ratings, though, you'll see that the battery-life figures have increased for a number of models. That's because we no longer set the screen to maximum brightness before the test, which penalized models with displays that can reach super-bright—but battery-draining—levels.
Because consumers don't always choose to set those screens at peak levels, we've decided to use a consistent brightness that more closely mirrors how we evaluate battery life for tablets.
Rough and Tumble
To test the durability of smartphones, we submit them to 100 drops in a tumbler, a rotating metal chamber. This ensures that the phones strike the bottom of the machine at myriad angles, simulating a wide range of falls.
It's not uncommon for phones, including premium models, to shatter in the process. It's a grueling trial. But given the rising cost of phones and screen repairs, we think it's helpful to know how well a phone can withstand such mishaps.
Suffice it to say, the S10+ emerged unscathed. It passed our water-immersion test, too.
The same goes for the S10. The S10e? It survived as well but had a few more scrapes and bruises than its siblings.
Samsung's previous generation of phones also passed these tests. The S9 made it through 100 drops with just minor scratches. The S9+ survived the first 50 drops without a problem but cracked at some point in the next 50.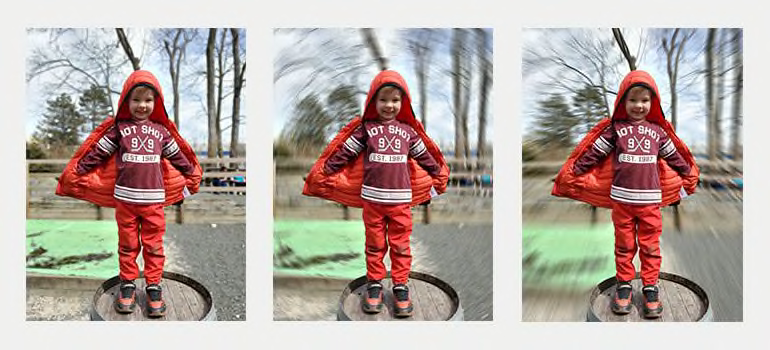 Better (and More) Cameras
In recent years, Apple's phones have been tops in CR testing when it comes to cameras. But Samsung has now closed the razor-thin gap, scoring on a par with Apple's latest models.
Like LG and Huawei, the manufacturer has chosen to add a third rear camera with an ultrawide lens to its new models, paving the way for sweeping pictures of landscapes and sunsets.
The S10+ also boasts two front cameras, including one designed for very wide group selfies.
But it's in those front cameras that Samsung's phones fall a little short, according to our testers. They found that they didn't take great bokeh photos compared with other phones on the market.
For me, though, the 2x rear camera on the S10+ and S10 is a bigger draw than those extra-wide lenses. It's great for zooming in on a subject without losing image quality, as you would with a software-powered digital zoom feature.
Samsung has added some new camera tricks as well. In "Live Focus" mode, you can take a picture, then choose a background style—the common "bokeh" blur, a spinning effect, or a zoom effect. With the camera's "Color Point" option, you can highlight your subject in color, then turn the background black and white.
The special effects were fun to play with, but I got mixed results. The software of the S10+ did a nice job of separating my son from the background in a "Live Focus" shot showing him standing on a barrel. The picture looked great with a zoom background and a bokeh blur.
But in a "Color Point" picture of my daughter taken at an angle with the S10e, part of her ended up half black and white, just like the background. A second shot (same pose) taken seconds later turned out just fine. See the photos below.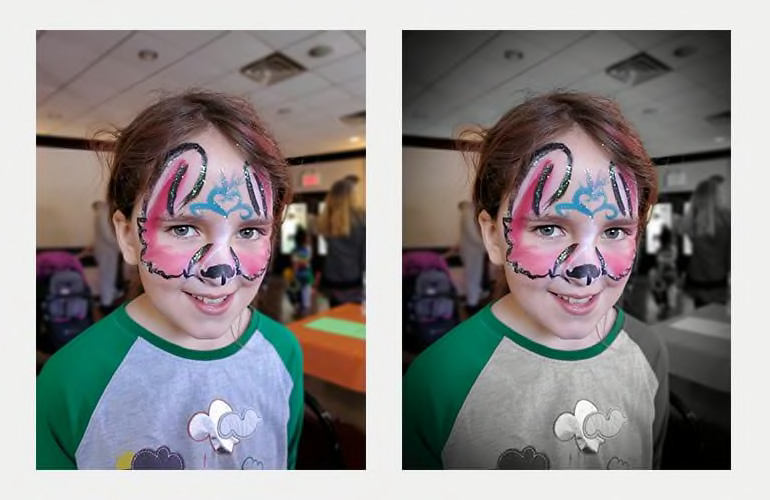 Strong Reliability
As noted above, Consumer Reports has for the first time factored predicted reliability and owner satisfaction ratings into the Overall Scores for smartphones. The results are based on a survey covering 132,374 smartphones owned by members who purchased a new device between 2013 and 2018. The ratings apply to entire brands, not individual models.
What did we learn? Well, Samsung's scores were high enough to earn the brand an Excellent rating for predicted reliability and a Very Good rating for owner satisfaction. Both Apple and OnePlus smartphones received Excellent ratings for both attributes, with Apple earning a slightly higher score than the others on reliability.
This is why you may have noticed a slight shake-up in our overall ratings. Apple's reliability and satisfaction scores caused the iPhone XS Max and XS to jump above Samsung's previously top-ranked Note9. The iPhone X also moved up a handful of spots.
In fact, the XS Max and XS would now be the top two models in our ratings if not for the higher overall scores of the S10+.
Asus, ZTE, HTC, Sony, and Huawei finished at the bottom of the reliability and satisfaction charts with ratings of Fair or Poor in the two attributes. No brand with a predicted reliability of Fair or Poor is eligible for a CR recommendation.
Consumer Reports is also using member surveys to calculate brand-level predicted reliability and owner satisfaction ratings for many other products, including printers, televisions, laptops, cars, and appliances.
Other Changes (Good and Bad)
Bigger displays. Samsung has yet again shrunk the phone's bezels, squeezing a bigger display onto a body not much larger than that of the S9+. The phone's front cameras now reside in a "hole punch" instead of the larger and more distracting "notch" found on models made by Apple and others.
The creative construction makes the 6.4-inch display on the S10+ just a hair smaller than the one on the iPhone XS Max, but the phone still feels light in the hand and easy to manipulate.
Embedded fingerprint scanner. For me and many others, the fingerprint scanner on the back of Samsung's older Galaxy phones was a routine source of irritation. While reaching for it with my finger, I invariably smudged the rear camera lenses.
The S10 and S10+ eliminate that problem by embedding the scanner in the front display. And that's great when it works. To unlock the phone, you simply place your finger on the screen. But the new technology can be buggy. More often than not, I fell back on the option of drawing the phone's unlock pattern or using the less than perfectly secure 2D facial recognition to unlock my phone.
On the cheaper S10e model, the scanner is in the power button. That didn't work consistently for me, either.
The (somewhat) cheaper S10e. This phone isn't as fancy as its more expensive siblings, but with a $750 starting price, it may be just right for many people. Some folks like to compare it with the iPhone XR, but that's not really fair. The S10e has an OLED screen, just like its siblings and Apple's flagship iPhone XS. The iPhone XR uses an LCD screen instead.
And the construction of Apple's 6.1-inch LCD requires a bigger body for the phone, making it feel bulky, especially when it's in a protective case. In comparison, the S10e (which has a 5.8-inch display) feels compact and light.
And while there's no super-handy 2x rear camera, the S10e offers the same wide and ultrawide rear cameras as the S10.
Wireless power sharing. As Samsung likes to point out, those big batteries in the new phones can be used to charge other Qi-compatible devices. You just place them back to back. And yes, it works, but for me, the process was very, very slow.
It reminds me of those charging pads built into the tables of coffee shops—the ones where you barely get any juice. And it largely takes your phone out of commission, because you have to keep both devices back to back until the charging is complete.
Bottom Line
As nice as they are, these phones are just the opening act for Samsung's splashier Galaxy Fold and S10 5G phones coming later this spring. And don't forget the manufacturer's Galaxy Note model, which is typically released in the fall.
The Fold will start at $1,980. And Samsung hasn't released pricing for the S10 5G. In comparison, the S10 opens at $900 and the S10+ at $1,000.
If you're the sort of person who buys a phone every couple of years, you might want to save a few bucks and purchase an S10, then upgrade to a 5G device when network service is available nationwide. This year it will be limited to parts of a few dozen cities. Exactly where and how much service you'll get will depend on your carrier.
But if you're somebody who buys only the best, then hangs on to it as long as possible, you might want to take a beat before shelling out for an S10, S10+, or S10e, at least until we know exactly how much Samsung's 5G phones and cell service will cost.
Smartphone Stress Test
Do smartphones generally live up to manufacturers' claims when it comes to durability? 'Consumer 101' TV show host, Jack Rico, goes inside Consumer Reports' labs to find out how CR tests products for resistance to drops and tumbles.