When you shop through retailer links on our site, we may earn affiliate commissions. 100% of the fees we collect are used to support our nonprofit mission.
Learn more.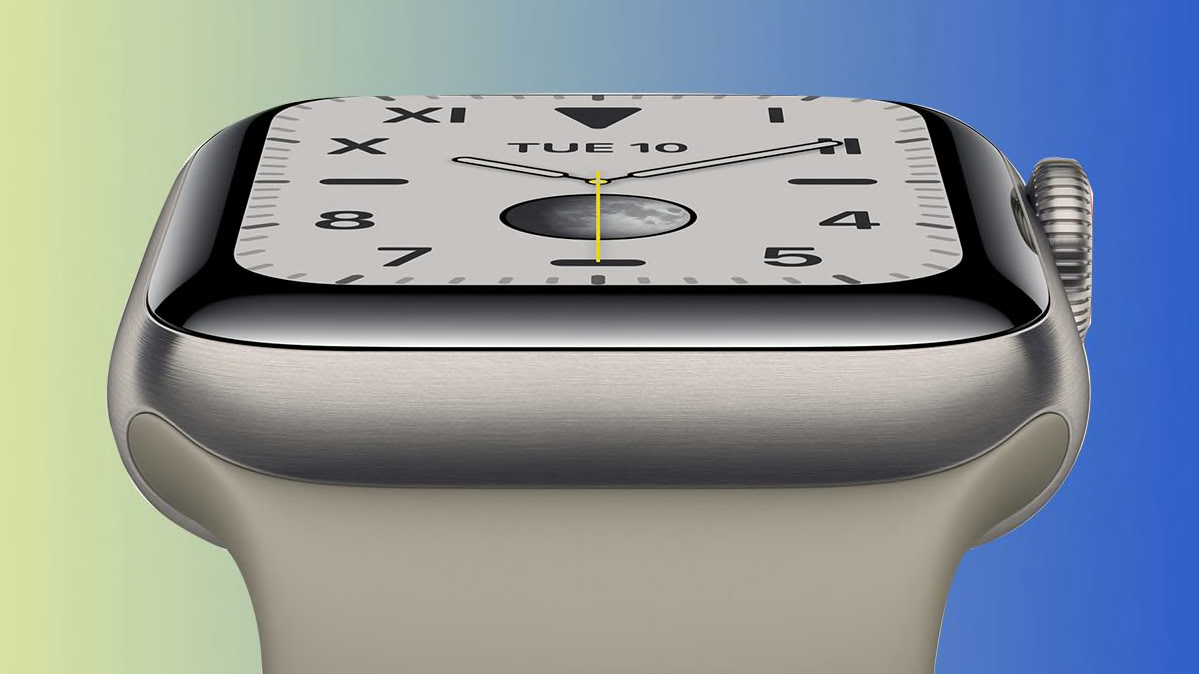 The Apple Watch Series 5 may be short on compelling new features, but it boasts enough small improvements over the Series 4 models to claim the top spot in CR's smartwatch ratings.
All told, the Series 5 watches outshine more than 20 smartwatches that have passed through our labs. But they do it by performing the routine jobs just a little better than the Series 4, notching top ratings for step counting, heart-rate tracking, and ease of use.
Unlike the Series 4 watch, which rolled out a fall-detection tool and a do-it-yourself electrocardiogram, though, this year's model added more modest features: an always-on display and international emergency calling.
The other new features—the on-watch app store, calculator app, and female cycle tracking app—are included in WatchOS 6, a free download compatible with any Apple Watch (though not all the features work on every model).
The question is: Is that enough to get people to open their wallets?

Here's a closer look at what the new Apple Watches have to offer and how they did in our testing. While there are a handful of Series 5 models out there, we opted to evaluate the base version, which features an aluminum case and GPS ($400), and a more fancy stainless steel model that comes with GPS and cellular service ($700).
New Features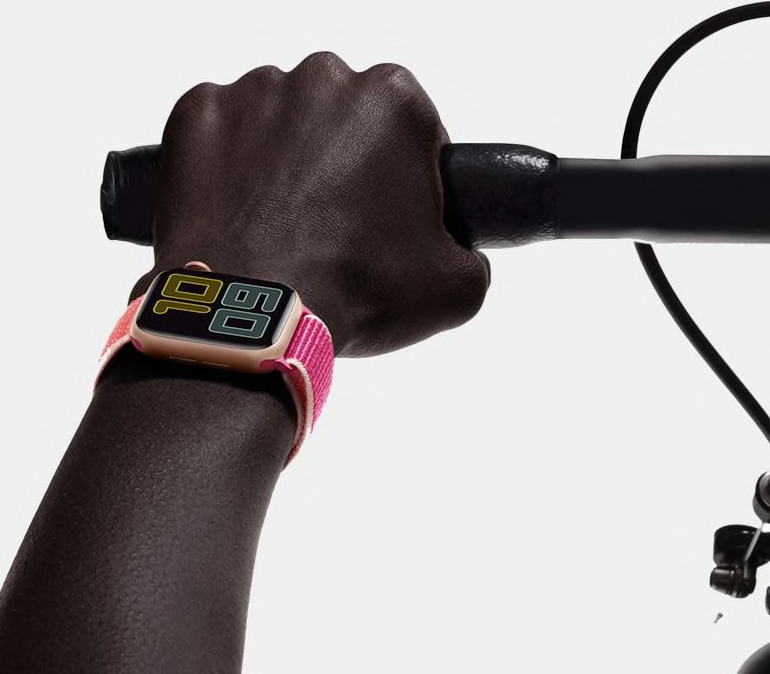 Always-on display. This is, arguably, the most noticeable change. Previously, you had to turn your wrist and tap the display to activate it. But now you can view it all the time, though in a dimmed format designed to prevent battery drain.
The intent is to give you a more discrete way to check the time or your notifications. That could be useful if you're out for a run and don't want to break your stride, or if you're stuck in what feels like a never-ending conversation and want to check the time without seeming rude.
It's handy, for sure. But while Apple says it has optimized the watch's battery to limit power consumption, you might want to keep an eye on the power level, especially if you have a model with a cellular connection used to stream music or take calls.
Unlike other models, Apple Watches have a claimed battery life of roughly 18 hours, just enough to get most people through the day. (Consumer Reports doesn't test smartwatch battery life.)
It's also worth mentioning that this isn't a new idea. The recently launched Fitbit Versa 2 has a similar always-on feature. And, unlike the Apple Watch, you don't have to charge the Versa 2 every day. It has a claimed battery life of up to five days.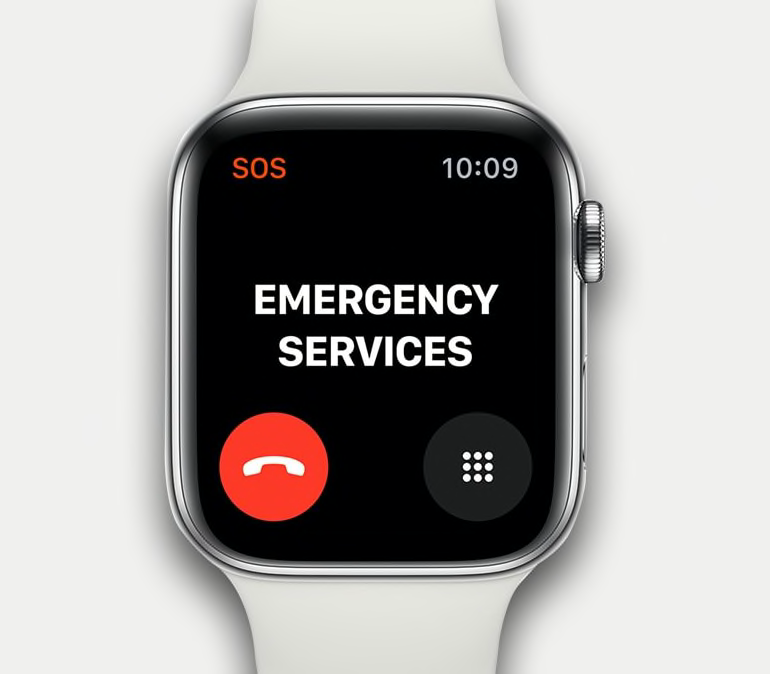 International emergency calling. Think of it as a global SOS. If you're traveling abroad, you just press and hold the watch's side button and the device calls the local equivalent of 911. But, of course, that feature only works on watches set up for cellular service.
Compass app. This is new, and as far as Apple Watches go, exclusive to Series 5 because of the required hardware. It's a handy way to figure out what direction you're heading in without dragging out your phone. It also displays your latitude, longitude, and incline, and it integrates with the Apple Watch's maps app.
Just a heads-up: If you're like me and going a little batty because you can't find the app on your watch, check your phone. If you don't have Apple's compass app installed there, you're not going to see it on your watch, either.
Test Results
Heart rate and step counting. Apple Watches have traditionally excelled in this area, and the new ones are no exception.
The models we tested received Excellent marks for step counting, notching slightly better scores than last year's models. For heart-rate tracking, we found the more expensive stainless steel version to be slightly more accurate, earning an Excellent score, while the cheaper aluminum model received a Very Good score.
Durability. Both watches performed as well as last year's models as far as surviving our water-resistance and scratch tests.
They made good on the claim of being able to withstand water pressure of up to 50 meters (164 feet), which means you don't have to worry about using one to track your daily swim.
And the glass faces held up enough to get scores of Very Good when we attempted to scratch them with specialized picks.
Ease of use. Just like the Series 4 models we tested last year, the new Apple Watches received scores of Excellent in this category, acing a handful of tests that look at such factors as how easy they are to operate, pair with a phone, and read in bright and low light.
Should You Buy One?
As with a lot of consumer tech, the answer depends on you. With a starting price of $400, these devices aren't cheap. If you've already got a smartwatch, you may find that there are enough new features in the WatchOS 6 upgrade to keep you happy.
People new to smartwatches, who might be hesitant to shell out big bucks, should think about buying an older model instead. While Apple is officially discontinuing the Series 4, retailers will likely be selling it at a discount to get rid of stock.
And Apple is still making the Series 3 watch, cutting the starting price to $200. For a little bit more, you can get a model with cellular service, if that's important to you.
It has a smaller display and there's no built-in EKG or fall detection, but you'll get just about everything else Apple Watches have to offer.
For Apple users ready for an upgrade, the Apple Watch Series 5 may still be enticing, especially if you enjoy owning the best of the best.