When you shop through retailer links on our site, we may earn affiliate commissions. 100% of the fees we collect are used to support our nonprofit mission.
Learn more.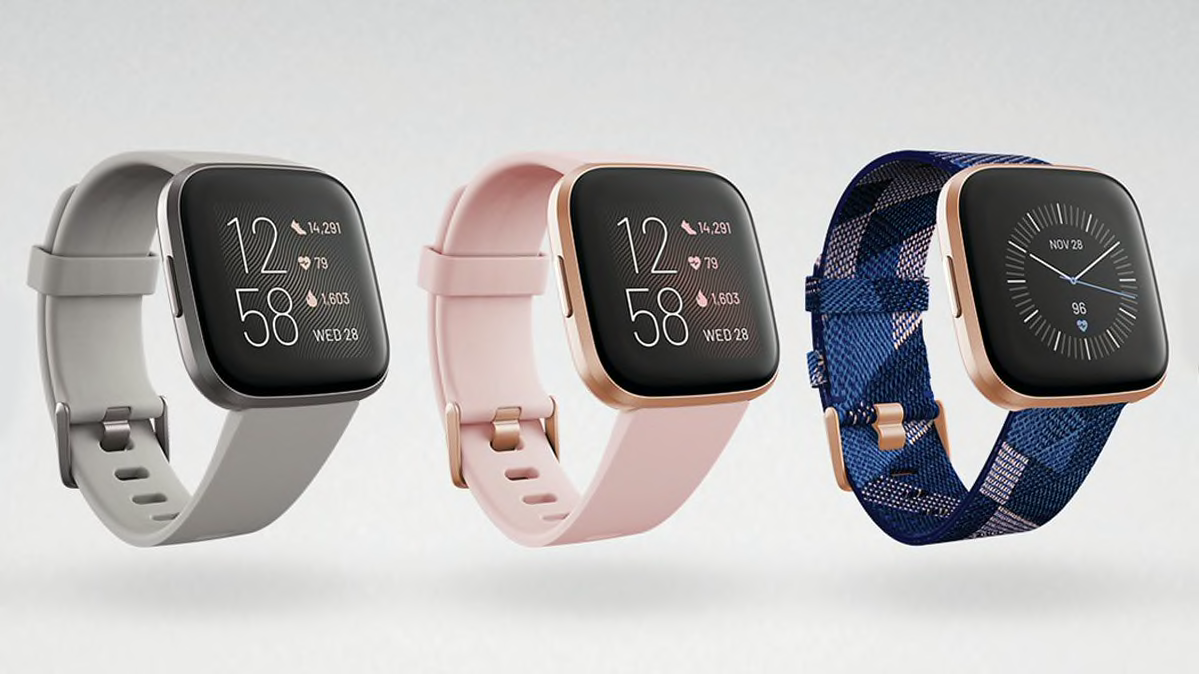 Fitbit rolled out its newest smartwatch on Wednesday, an upgraded version of last year's popular Versa. It packs in more features—including Amazon's Alexa digital assistant—for the same price.
The Versa 2 looks to be a more refined version of last year's model. There's just one button, down from three, a microphone for voice controls, and a bright and beautiful AMOLED display, which is about the same size as the original version.
Fitbit says the battery life of the new watch has been boosted from four days to five, adding convenience and making it easier to do things like track your sleep habits over a period of days.
The company also announced a new paid, digital subscription service called Fitbit Premium.
Fitbit's free app already gives its users a snapshot of health metrics, such as how many steps they've walked and how many hours they're sleeping. But the new premium service will offer more advanced insights, including custom nutrition tips and workouts.
"It takes your unique health data right from your wrist and delivers personalized, actionable coaching that helps you achieve your health and fitness goals," James Park, the company's CEO, said at a press event Tuesday.
The Versa 2, available for preorder now and set to reach stores on Sept. 13, will cost $200, or $230 for a special-edition version, which comes with a classic silicone band and a woven-fabric band. Fitbit Premium will cost $10 per month, or $80 for a full year.
The original Versa will be phased out (Fitbit has cut the price of it to $170 on its website), but the Versa Lite ($160) will still be available.
Here's a quick look at the smartwatch and the new service. Look for full reviews, including Versa 2 test results, after we can buy the smartwatch and run it through our labs.
Fitbit Versa 2
From a style standpoint, Fitbit toned things down a bit with this model. While this spring's less fancy Versa Lite came in a range of bright jewel tones, the Versa 2's color scheme is more neutral. You can get it in black, gray, or copper rose.
"It's designed to be approachable and inviting," Jonah Becker, Fitbit's vice president of design, said at the press event. "There's more softness. We wanted to visually simplify it."
A handful of fashion and sport bands are sold separately. They also skew toward subdued colors including pale pinks, olive greens, and blues.
Inside, the most notable additions are the Versa 2's built-in microphone and Alexa compatibility. That puts the device a step closer in functionality to Apple's smartwatches, which sit atop Consumer Reports' smartwatch ratings.
The microphone lets Android phone users dictate responses to text messages as well as summon Alexa.
To do that, you can set the Versa 2's lone button to activate Alexa when you hold it down. Ask a question, such as "How many feet in a mile?" and you'll get the answer in text form on the watch's display. That's right: On the Versa 2, Alexa can be seen but not heard. The watch lacks a speaker, unlike the Apple watches.

On the flip side, just like your smart speaker, the Versa 2 lets you do things such as set alarms and timers, check the weather, and control your connected smart home devices.
And for the first time, the Versa fully supports Spotify, which comes preloaded. The app lets Spotify Premium subscribers control song playback, change playlists, and choose which device they want to play music on. You also can store and play 300 songs on the watch.
And if you use the Deezer and Pandora apps the previous Versa supported, don't worry; they still come preloaded, too.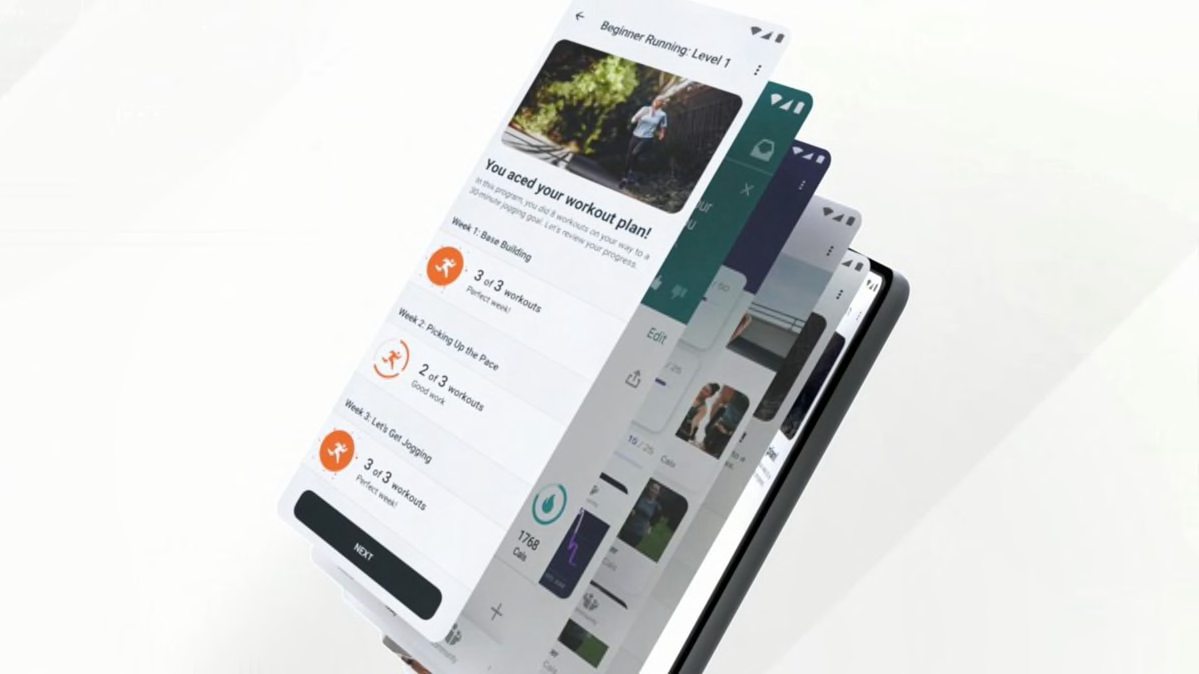 Fitbit Premium
If you've ever used a Fitbit before, you know the company is all about data and the ways it can be used to create custom health and fitness plans. (The company collects and stores the information on its servers, and for some people that can raise privacy concerns.)
When it launches, Fitbit Premium will include nine guided health and fitness programs designed to help you get more (and better) sleep, become more active, and eat better, according to the company. Additional programs are expected by the end of the year.
Park says this can help in "connecting the dots," and could be vital for many people, especially those managing chronic health conditions such as diabetes. In addition, the company plans to roll out a one-on-one digital-health coaching service next year for a fee, but pricing has yet to be announced.
Finally, to help tie all of Fitbit's products and services together, the company is introducing a lower-priced version of its Aria scale. Priced at $50, the Aria Air will track your weight and sync with both your watch and the Fitbit app.
Combined with food logging through the app, Fitbit says the scale will help users create—and stick to—weight-loss plans.
The Aria Air will be available for preorder starting in late September and will reach stores in mid-October.