When you shop through retailer links on our site, we may earn affiliate commissions. 100% of the fees we collect are used to support our nonprofit mission.
Learn more.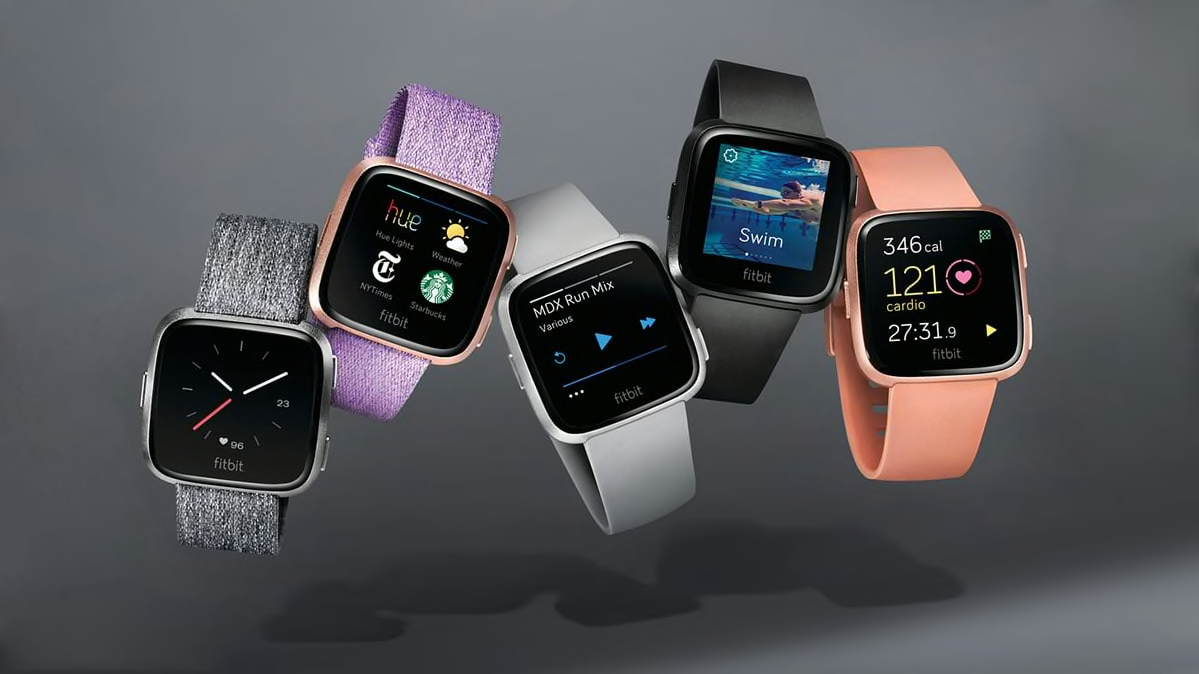 Fitbit is stepping up its smartwatch game.
The company has just announced the Fitbit Versa, a smartwatch that's light and elegantly styled but still packed with workout apps for the fitness-focused. It looks less like Fitbit's previous smartwatch and more like the latest Apple Watch.
The company seems to be following consumers on this one. Many people who never leave home without strapping on their trusty fitness tracker are now opting for pricier smartwatches that also offer lots of fitness features.
New smartwatches made by companies such as Apple and Samsung manage to look cool while offering fitness apps geared toward sports from swimming to rock climbing. The new Fitbit Versa is aiming to do the same thing, at a price that could lure a lot of shoppers away from those competitors.
Fitbit also says it's expanding its health and wellness focus, in an effort that includes updates to its existing apps. In particular, Fitbit says it's targeting women's health, with new features that help women track their monthly cycles and fertility spikes, then combine the data with other health and fitness measurements.
The company wants kids to get in on the action, too. Citing rising childhood obesity rates, the company announced the Fitbit Ace, its first tracker designed for kids 8 and older.
Presales of the Versa and Ace are currently underway. The Versa, which starts at $200, officially goes on sale in April, and the Ace, which will sell for $100, is due to reach stores by the end of June.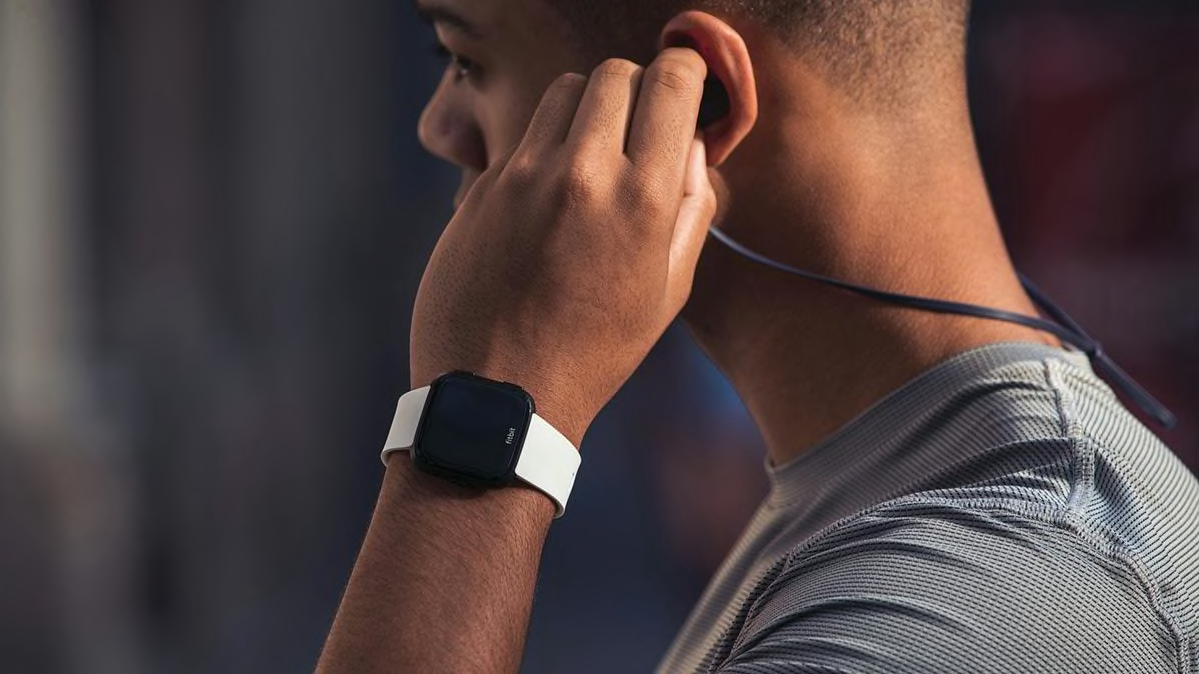 Four-Day Battery Life
Recent sale numbers back up the notion that consumers are migrating from fitness trackers to smartwatches. According to the data research firm IDC, a jump in smartwatch shipments during the fourth quarter of 2017 made Apple the biggest player in the wearables market, beating Fitbit and other established fitness and running trackers.
Fitbit isn't completely new to smartwatches. Last fall it launched the Ionic, its first product in that category. But while that watch did very well in Consumer Reports' testing on basics such as heart rate tracking and step counting, it suffered from a lack of apps and unattractive design.
James Park, co-founder and CEO of Fitbit, says the company hopes to expand its smartwatch market share by launching devices like the Versa. It's sleek and thin, a big physical upgrade from the Ionic's cheap plastic look and large clunky feel. While the Versa's face is slightly larger than the one on my 38-mm Apple Watch Series 3, it's slightly thinner and feels noticeably lighter.
The Versa also has a bright, sharp display and interchangeable bands that let you customize its look like you would any other smartwatch.
And, somehow, despite its svelte profile, the company says it managed to fit in a battery that will last four days before needing a charge. That endurance is what Fitbit users have come to expect from a tracker, but it remains rare in a smartwatch. (My Apple Watch peters out after about a day, which means forget about sleep tracking.)
While the Ionic started with about a half-dozen apps, the Fitbit app store now contains more than 550 apps and clock faces, though that's still a tiny pool compared with the thousands of watch apps available for Apple and Android products.
But the Ionic has another advantage: the well-honed fitness-tracking features Fitbit is known for. There's the expected step-counting, sleep analysis, and heart rate-tracking functions, along with new workout-related features including one that tracks your stroke when you swim.
Greater Focus on Data, Women
Fitbit sees potential for its devices to become a bigger part of the heathcare industry.
The company has already partnered with diabetes management device maker Dexcom and insurance giant UnitedHealthcare as part of this push.
And Fitbit is not the only one going big on healthcare. Apple announced late last year that it would take part in research study using its watch's heart rate sensor to collect data on irregular heart rhythms and notify users who may be experiencing one.
With more than 25 million active users at the end of last year, Fitbit's devices track an enormous amount of data that can be used for medical research.
"We're going to continue to help consumers manage their weight, get more active and fit, sleep better, and reduce their stress," Park says. "But we're also going to help people manage more serious health conditions."
Park pointed to health matters such as diabetes, heart health, sleep disorders, and mental health as areas where Fitbit devices and the data they collect could potentially help medical professionals make diagnoses and treat patients.
In particular, he says, Fitbit thinks women are key to boosting consumer sales and deepening the already vast pool of health data that the company collects from its users. Oh, you didn't know? The company says in its privacy policy that in addition to collecting user data for its own research purposes, it also shares that data—in aggregate, or anonymous, form—with outside parties.
Meanwhile, in an effort to get women to buy the Versa, Fitbit is boosting its female-health tracking features, allowing women to chart their menstrual cycles and keep track of spikes in fertility.
There are already numerous smartphone apps that do this (some of which have run into problems related to user privacy). What Fitbit says it's doing differently is to layer that monthly cycle information on top of other health-related data collected by the new device, allowing women to get a better picture about how their cycle affects their general wellness.
That combined data could be used by researchers, too.
Katharine White, M.D., M.P.H., a Fitbit adviser and an assistant professor of obstetrics and gynecology at the Boston University School of Medicine, says this kind of data tracked over the long term can help women learn what's "normal" for their bodies and help doctors better treat and diagnose them.
White adds that there just isn't a lot of data currently out there that shows how a healthy woman's monthly cycle affects her overall health. She hopes that the data collected from female Versa users will change that.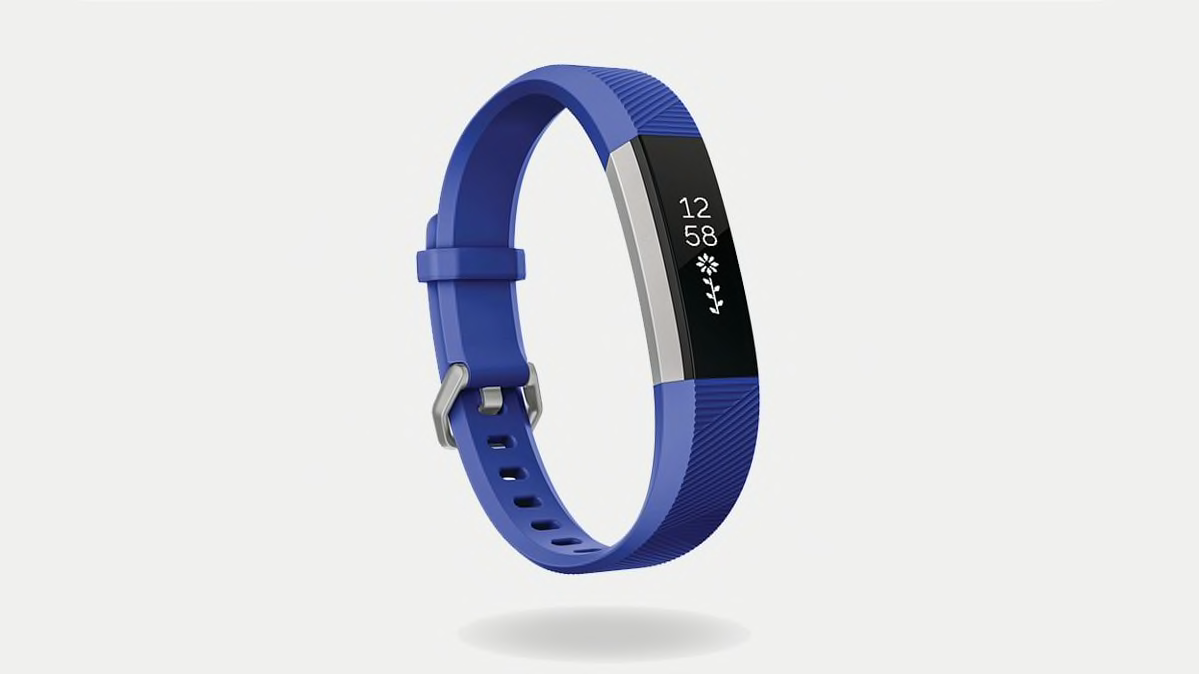 A New Tracker for Kids
Creating a fitness tracker for kids can be tough, given the regulatory hurdles involved, as well as the privacy concerns of many parents.
Data collection from children is regulated by a federal law known as the Children's Online Privacy Protection Act, which mandates that device makers ask for and receive parental consent before collecting any data.
But Fitbit says its new Ace fitness tracker complies with COPPA and other privacy laws. It also allows parents to keep an eye on how their kids are using their tracker and who they're connecting with through their smartphone.
The tracker can eliminate the need for child users to have their own phone, along with the screen time that often comes with it.
Fitbit says that screen time is helping make kids less active, as well as heavier, than they were just 20 years ago. It sees the Ace as a tool that can be used to get them up and moving, and make fitness a fun family activity.
The device comes in bright blue and purple colors. It's water-resistant, and Fitbit says the battery will last up to five days.