When you shop through retailer links on our site, we may earn affiliate commissions. 100% of the fees we collect are used to support our nonprofit mission.
Learn more.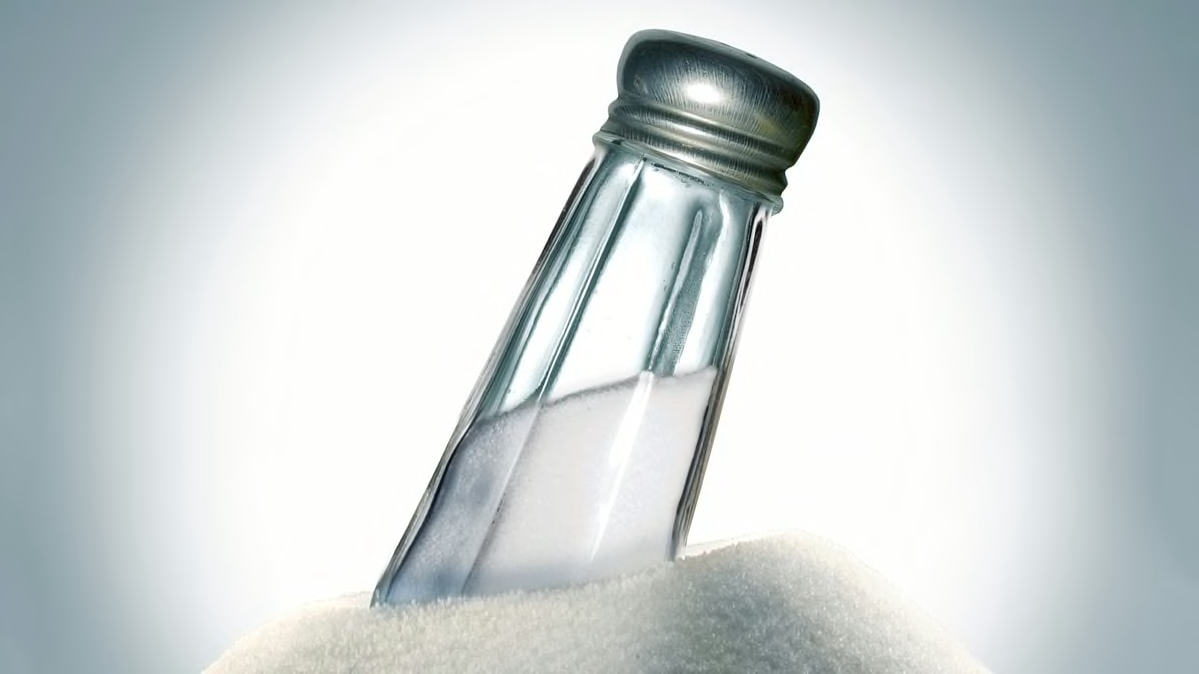 Sodium is necessary for life—in small amounts. The problem is, most of us are getting way more sodium than we should. U.S. Dietary Guidelines recommend no more than 2,300 mg per day, and higher-sodium diets have been linked with an increased risk of developing high blood pressure.
Cutting back isn't as simple as hiding the salt shaker, though. More than 70 percent of sodium in the American diet comes from packaged or processed foods, not the salt you may add to food when cooking or eating it.
Compare similar packaged foods and you'll probably notice dramatic variations in sodium. To illustrate the point, we looked at some products in food categories we recently tested side by side. See whether you can guess which one wins out for the lower-sodium levels and find tips that will help you make the call on other items in your supermarket, too. No sacrifice of flavor required.
This is an example of how sodium claims can be confusing. "Lower sodium" means only that the food has 25 percent less sodium than a similar food, such as the company's regular version. "Low sodium" is a government-defined standard: 140 mg or less per serving. And though The Silver Palate sauce may be low in sodium, it's not low in flavor. In CR's recent pasta sauce tests, our sensory panelists (who test for taste and texture) found that it tasted of fresh tomato and garlic, with hints of onion, fresh basil, and olive oil. Prego's smooth, thick sauce is highly cooked, and its slightly sweet taste includes notes of dried oregano and hints of onion and garlic.
Chicken Broth
Swanson Chicken Broth vs. Swanson Chicken Bone Broth
Winner: Swanson Chicken Bone Broth. The level of sodium in boxed or canned broth can vary widely, even within one company's product line—it all depends on the recipe—but often it can be quite high. Take Swanson Chicken Broth. It's highly seasoned and tastes like chicken bouillon, CR's tasters found—which means salty—and it has 860 mg sodium per cup. But even though Swanson Chicken Bone Broth makes no claim about its sodium content, it contains substantially less, with 350 mg. That's even less than Swanson Natural Goodness Chicken Broth 33% Less Sodium, with 570 mg.
The takeaway: Claims or no claims, never assume similar-sounding (or tasting) products are the same. What you need to know is on the Nutrition Facts panel.
Energy Bars
Kind Peanut Butter Dark Chocolate bar vs. Nature Valley XL Protein Peanut Butter Dark Chocolate bar
Winner: Kind Peanut Butter Dark Chocolate. It has just 35 mg of sodium compared with 250 mg in the Nature Valley bar. Although 250 mg isn't super high in general, it is high for an energy bar. Most of those in our recent tests came in at 140 mg or less—often far below. Sodium adds up, so even a small difference can help keep your sodium down for the day. The Nature Valley bar received a Fair nutrition rating (compared with Kind's Good rating), in part because of its sodium count. And with its big peanut and chocolate flavor, the firm, chewy nut-based Kind bar got an Excellent rating in our taste test, compared with the Nature Valley bar's Fair rating, showing that minimal sodium doesn't mean without taste.
Bowls
Amy's Bowls Teriyaki vs. Amy's Light and Lean Quinoa & Black Beans With Butternut Squash and Chard
Winner: Amy's Light and Lean Quinoa & Black Beans. Bowl-based restaurants—eateries that serve up proteins, veggies, and condiments atop a bowl full of whole grains or greens—are all the rage, and processed food manufacturers have been quick to follow. These freezer-case options are usually billed as healthy, and indeed our recent tests found that many are. But sodium can again be a not-so-visible factor in their overall nutrition. Amy's Teriyaki bowl has great "bones"—tofu, brown rice, broccoli, green beans, carrots, and a few mushrooms. But the slightly sweet teriyaki, garlic, and soy seasonings ratchet up the sodium level to 780 mg, or nearly a third of your recommended maximum daily intake. Fresh-tasting and simple with hints of garlic and ginger, Amy's Light and Lean Quinoa & Black Beans contains quinoa, black beans, butternut squash, swiss chard, and carrots, and clocks in at 440 mg sodium.
Bottom line: Healthy ingredients alone won't guarantee that a food is low in sodium.