When you shop through retailer links on our site, we may earn affiliate commissions. 100% of the fees we collect are used to support our nonprofit mission.
Learn more.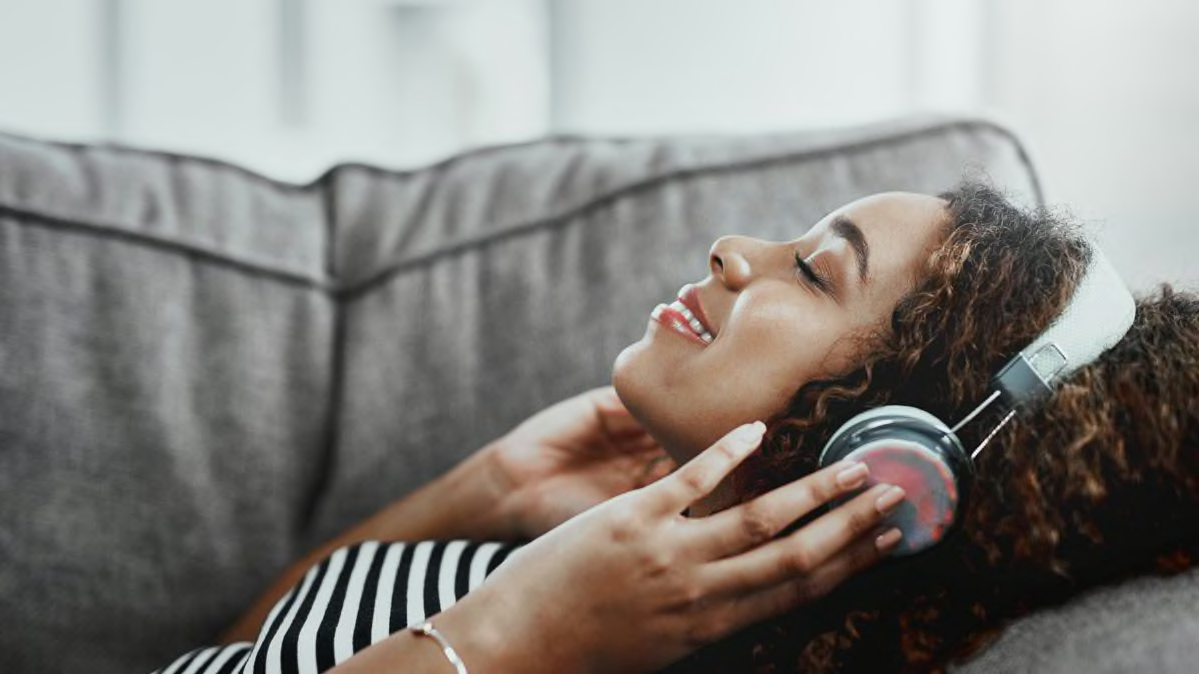 Music fans have a wide variety of streaming options. Depending on which you choose and how much you want to pay, the best music streaming services offer appealing features such as expansive libraries, curated recommendations based on your taste, and high-quality uncompressed files.
But you have free options as well. Even if you're already paying for another music streaming service, there are some free services with niche features that could be great additions to your music listening arsenal.

Most music streaming services let you sample their paid options with a free trial, but the platforms on this list let you use them indefinitely without ever putting in a credit card number. (Amazon Prime Music is an exception; the tunes are just one part of what your $119-a-year membership buys.)
Before you invest your time building playlists, you want to be sure you pick the right service. Here's a rundown of what some free ones offer.

There are a number of options to choose from, presented here in reverse alphabetical order, because Amazon's "free" music streaming service technically isn't free. We've also got recommendations on headphones and speakers to help the music come alive.
YouTube Music
The free version of YouTube Music works a bit differently from the other services on this list. Whether you're listening in a web browser or on the app, you can stream any song you want. Most other services restrict you to playlists or radio-style stations, at least when you're using their apps as opposed to the website. Users can also upload up to 100,000 of their own audio files to stream from the cloud, a great option if you have a collection of music that you can't find on streaming services.
YouTube music—as the name might suggest—also integrates a ton of videos from the regular YouTube platform. You can go straight from listening to your favorite Radiohead album to watching a video of the group performing at a music festival. As with almost every other free service, you'll have to put up with ads.
Google Play Music (see below) is shutting down later this year. If you have an account with that service, you'll be able to easily transfer all your music and preferences to YouTube Music before that happens.
Drawbacks: The free tier of YouTube Music has a major flaw that most other services don't. You can't lock your phone screen or switch over to another app or the music stops. That means the service isn't great if you want to do anything else with your phone while you listen—and no matter what, keeping the screen on will drain your battery faster. But this isn't a problem if you're listening to files you've uploaded yourself, and it doesn't affect the service if you're listening in a desktop web browser.
Who it's best for: People who want access to a large library or songs and videos on demand and don't need to do anything else with their phones while they're listening with the app. It also a great option for listening to your own music files on the go.

Spotify
Spotify is a dominant player in the music streaming industry, rivaled only by Apple Music. One thing that sets it ahead: a free tier, which Apple Music lacks. Like most of the services on this list, Spotify makes you put up with ads, but it has an appealing option where you can play a longer ad to get 30 minutes of uninterrupted listening.
The company is famous for its music recommendation engine, and free users can take full advantage of it. The app learns what kind of music you like as you listen and recommends daily and weekly playlists based on your tastes. Spotify invested heavily in podcasts over the past few years as well, so it can work as a hub for both kinds of audio, and you'll get access to some exclusive content. If you listen on a computer, you can play individual songs on demand, but the phone app limits you to playlists and stations.
Drawbacks: The biggest difference between the free and paid tiers (aside from the ads) is the fact that you can't pick individual tracks on the phone app. If you just want to listen to Queen on the go, Spotify's free service has you covered. But if it has to be "Bohemian Rhapsody," you'll need to wait for it to come up on a playlist, and you can skip only six tracks per hour. Free users are also limited to a lower audio quality level and can't download tracks to listen to offline.
Who it's best for: People who want recommendations for new music and want to listen to songs on demand on their computers.
Pandora
Pandora was a pioneer in music streaming. When it first launched, it was one of the only services with an algorithmically tailored recommendation engine that would learn what kind of music you enjoy and recommend new tracks and artists in a radio-style stream.
Today, Pandora has a paid tier that lets users listen to songs on demand, but it still operates the same free service that made it famous in the early 2000s. You can create stations based on genres, artists, and songs, and train it to your tastes with thumbs-up and thumbs-down buttons. You'll need to listen to ads after playing a few songs.
Drawbacks: On the free version of Pandora, you need to sit through an ad if you want to listen to a specific song, skip backward on a radio station, or repeat a track you just listened to. The service also limits how many times you can skip tracks, and free users can't make or share playlists.
Who it's best for: People who want a radio-station-style listening experience and want to discover new songs and artists.
Idagio
Idagio is unlike all the other services on this list: It's geared purely toward classical music. Other platforms can struggle to organize classical because they ignore factors such as conductors, soloists, and individual movements within a larger piece. Idagio handles all of that with an interface built for classical music from the ground up.
You don't have to be a Brahms superfan to enjoy the service, especially when you can use it free. You can listen to Idagio's entirely library without paying a dime, and access playlists and recommendations curated for different moods and situations.
Idagio will even recommend music based on your taste as you use it. Classical is a diverse genre that spans centuries of content, and the service makes it easy to find something you'll like.
Drawbacks: First, it's classical music only. Also, the app will only let free users listen to playlists and radio stations, though you can play individual tracks with a free account if you're using a web browser. Like most services, Idagio users can't stream high-fidelity audio files on the free tier. And you can't listen to Idagio on some speakers that stream over WiFi, such as Sonos, unless you sign up for a paid account. There are no restrictions on Bluetooth-connected devices.
Who it's best for: Classical music fans or anyone who wants to dive deeper into the genre.
Google Play Music
Google Play Music has a feature that sets it apart from most free music streaming services. The free version lets you upload your own files and listen to them from any device. If you want access to your own collection of music on the go, the app is a must-have. Some other services have similar features, but Play Music does a particularly good job. (Google has now brought this function to its YouTube Music service, and you can upload even more songs.)
Google Play Music is a decent option even if you didn't build up a mountain of MP3s during the Bush era. You can make your own radio stations based on your favorite songs and artists, or choose from a long list of curated playlists. The app also works as a hub for podcasts.
Drawbacks: You can still use it for now, but Google Play Music is shutting down sometime this year. Users can transfer Google Play Music files and data to YouTube Music (described above).
Unless you upload your own music, you also can't stream songs on demand with Google Play Music. The free version only gives you access to the app's library of 40 million songs through radio stations and playlists.
Who it's best for: People with a collection of their own files that they want to listen to on the go.
Amazon Prime Music
Technically, Amazon Prime Music isn't free. But for millions of Americans with an Amazon Prime account, it comes with the service you're already paying for.
Amazon Prime Music is a full-fledged music service with few of the built-in shortcomings you find in the free versions of other streaming platforms. There are no ads, you can skip as many tracks as you want, and you can download songs to listen to offline. Prime Music has playlists and curated recommendations based on what you listen to. Unlike the free tiers on some other services, such as Spotify, there's also no meaningful difference between listening in the mobile app and the desktop browser.
Drawbacks: Amazon Prime Music only gives you access to 2 millions songs. That might sound like a lot, but it's limited in comparison to the libraries of most other streaming services, including Amazon's own paid streaming service, Amazon Music Unlimited, which has 60 million. Prime Music probably won't have all of your favorite tracks, but you should be able to find something you like.
Who it's best for: Amazon Prime users who can't stand ads and don't mind a more limited music selection.
How to Listen
Whichever service you choose, you'll have a better time with your music if you play it on equipment that sounds great. Here are a few of the best-rated headphones and speakers from CR's ratings.