When you shop through retailer links on our site, we may earn affiliate commissions. 100% of the fees we collect are used to support our nonprofit mission.
Learn more.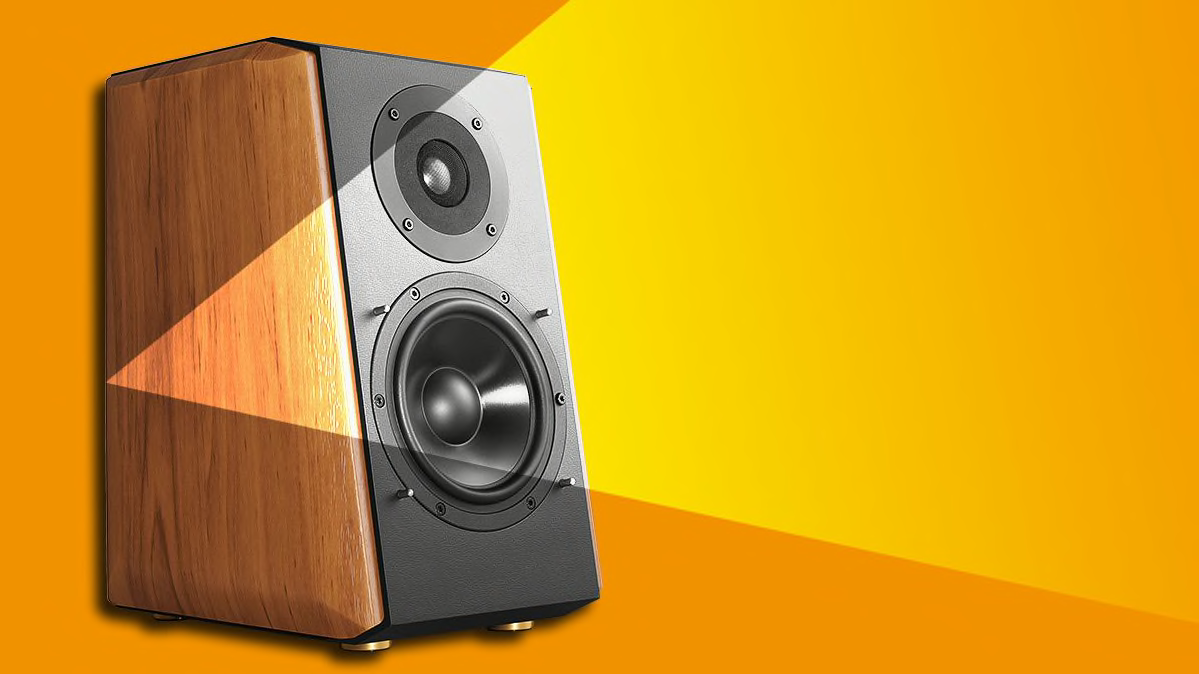 What's better than listening to your favorite music? Cranking those tunes on the best wireless speaker for your own needs and preferences.
For some people, that means a versatile multiroom system that fills your home with music from basement to attic. For others, it's a rugged and waterproof portable you can take to a park. And for many of us, perfection in a wireless speaker couples benchmark sound quality with an affordable price.
More on wireless speakers
And whether you prefer Sinatra or Bruno Mars, you've never had more or better choices in wireless speakers.
But which model should you choose? Consumers Reports' testers select the most promising models in a variety of shapes, sizes, and price ranges, and put them through our rigorous standardized testing program in a dedicated lab with trained testers. We test them for ease of use and versatility, but most of all for sound quality.

And we buy our test samples the same way you do, through regular retail channels. No freebies for us.
Here are five impressive models, each ideal for a specific use or a particular listener.
Best-Sounding Wireless Speaker
Speakers are all about sound. That's why our testing protocol places more emphasis on sound quality than any other single factor. And two different Edifier models simply sound better than any other wireless speakers in our ratings.
The Edifier S1000MKII, a reasonably priced Bluetooth speaker system, sold in a stereo pair, excels sonically. The Edifier features smooth trebles that aren't jarring but still let you hear the delicate shimmer of a cymbal. Its musical low frequencies allow you to differentiate between an acoustic doghouse bass and a Fender Jazz bass cranking through an Ampeg amp. The all-important midrange, where most vocals and solo instruments live, is free of the distortions and colorations that can make lesser speakers tiring to listen to after a while.
And with its classic stereo configuration, the Edifier provides a truly convincing illusion that the musicians are in the room with you. Want to hear for yourself? Listen to Pink Floyd's epic "Dark Side of the Moon" on the Edifiers.

The MKII is a successor to the highly rated S1000DB, which sounds almost identical, according to our testers. The speakers are also very similar in size and appearance, but a new and much-improved remote control makes the new speaker easier to use and bumps its Overall Score just a bit.

Note that the S1000DB is still available at a number of retailers for the same price as the MKII. The older model could be a decent buy at a significantly reduced price, but absent the discount, make sure you're getting the newer, higher-rated model.
The Edifiers don't offer multiroom functionality, unlike models from Sonos and Denon, but they do provide a full array of connections. Most of all, they are likely to impress with stellar sound.
Most Versatile Wireless Speaker
One of the coolest things you can do with today's wireless speakers is to build a versatile multiroom system that allows you to hear different music in rooms throughout your house.
Not too long ago that was the province of expensive, custom installations with miles of wire snaked through drywall. But now you can just buy some speakers, run a setup program, and, bam, you're living in Rock 'n' Roll Future.

Sonos is the dominant player in the wireless multiroom market, but the Denon Heos 7 can form the basis of an equally robust and flexible multiroom system—with some added versatility that Sonos can't match.
Unlike most Sonos speakers, which need WiFi to play music, the Heos 7 features a Bluetooth connection that allows users to, say, quickly pair a guest's smartphone to share a playlist during an impromptu listening session.
Sonically, the Heos 7 is a winner. It pumps out more than enough volume to fill a room. The bass is deep, and you can hear all the detail in the trebles. And the Heos 7 does a credible job of re-creating the ambiance of the room in which the music was recorded.
Best Inexpensive Multiroom Speaker
For $100, this Ikea bookshelf speaker is cheapest way into the Sonos ecosystem, which makes it a notably good value.
While Ikea designed the long and thin box—which can serve as a light-duty bookshelf when mounted horizontally on a wall—the Symfonisk's internals are pure Sonos, so it can be integrated seamlessly into a Sonos multiroom system.
Our testers report that the Symfonisk sounds a lot like its Sonos brethren, with a clear treble that allows cymbals to shimmer, a balanced and detailed midrange that reveals the nuance in Beyoncé's vocals, and bass that's musical if not overly deep. The sound-quality ranking fell just a bit below the significantly more expensive Sonos One SL, but the gap is so tiny that most casual listeners won't notice the difference.
Our testers note that a stereo pair of Symfonisk speakers can yield a wider sound stage and a more realistic reproduction of the room ambience on a recording.
The Symfonisk also functions like a Sonos speaker in the company's multiroom systems. With the easy-to-use app, it's simple to integrate the Symfonisk into a whole-house system, so you can listen to Janelle Monae in the kitchen while the kids blast Taylor Swift in the basement. Keep in mind, however, that like Sonos' other home speakers, the Symfonisk lacks Bluetooth capability, so it needs WiFi to function.
Best-Sounding Portable Speaker
If you're looking for a great-sounding speaker that can be moved as needed, including outdoors, but you're not actually planning on carrying it around all that much, Ultimate Ears' Hyperboom is likely to serve you well.
Our testers commend its robust bass and clean midrange, and report that it's plenty loud indoors or out. They also find its large controls to be easy to use, which helps it earn good grades for versatility. The Hyperboom features an optical input, so it can double as a TV sound bar or upgrade the sound of a game console.
The Hyperboom's vertical orientation doesn't take up much space on a table or shelf, and its subdued styling allows it to blend in better than most portables when you take it indoors. If you plan on carrying your portable speaker around a lot, you might look at the fine-sounding Braven XXL/2, which features horizontally oriented boom-box-like styling.
Ultimate Ears claims an IPX4 water-resistance rating for the Hyperboom, which means that it's splashproof and spillproof, but it isn't designed to stand up to a full-fledged dunking.
Best Inexpensive Portable Wireless Speaker
The JBL Flip 4 is a bargain. It lists for $100, and its street price is often significantly less. Don't be fooled by the low price—the JBL is a lot of speaker for the money.
Its classic cylindrical design takes up relatively little space in a beach bag or on a picnic table. And the Flip 4 comes in six fun colors, all the better to coordinate with your favorite sunglasses.
The company claims a battery life of up to 12 hours, and the Flip 4's claimed IPX7 waterproofness rating means that it can survive being fully submerged, which makes it perfect for the beach, or any outdoor setting where a shower—or a dunking—is a distinct possibility.
Compared with the best-sounding speakers we've tested, the Flip 4 has a few shortcomings, with bass that's a bit boomy and trebles that are somewhat subdued. But when played outdoors and in other casual environments where a speaker like this works best, the Flip 4's largely forgiving sonic signature encourages you to play tunes one right after the other.
What Makes a Great Speaker?
Do you know the difference between good speakers and excellent speakers? On the "Consumer 101" TV show, Consumer Reports' expert Elias Arias explains to host Jack Rico the art of identifying quality devices.