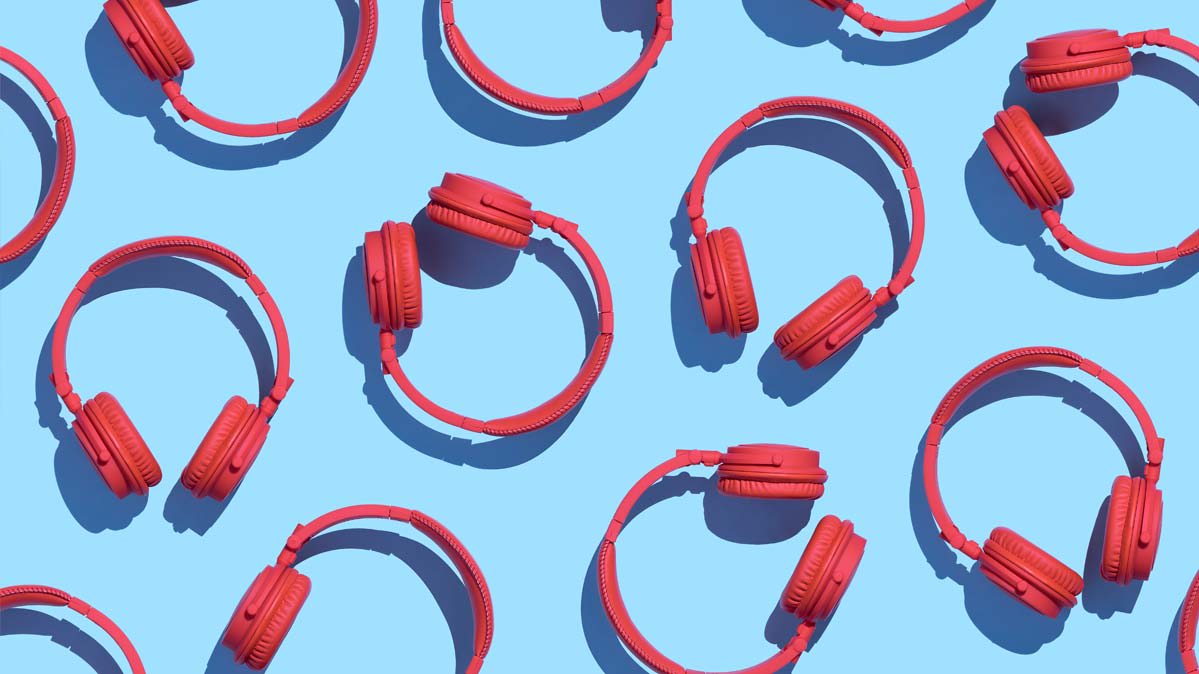 These days, it's easy to find low-cost headphones in a broad range of styles and colors. But headphones are more than a fashion statement, and what distinguishes the models on this list of the best headphones for under $100 is that they earn high marks for sound quality from our testers. A couple even fall in the Excellent range.
The models here not only rank among the top headphones in our ratings but also earn our CR Best Buy designation, thanks to prices that start as low as $50. There's something for everyone in this roundup, whether you want high-quality sound, the convenience of Bluetooth, or the unmatched portability of true wireless earphones.
Every year, CR buys dozens of headphones at retail—at places you might shop yourself—and runs them through a battery of tests to help you sort through the noise when you're shopping for your next pair.
Skullcandy Hesh 3 Wireless
The Skullcandy Hesh 3 Wireless packs performance, features, and great audio into a sleek on-ear Bluetooth model at a midrange price. You can pick up the Hesh 3 Wireless for under $100.

The headphone has a closed, isolating design that will keep some noise from leaking in or out during a listening session. It's rated for 22 hours of battery life, and to save on battery life, you can also use it as a wired model using the detachable 46-inch cable. These headphones come with integrated controls for calls, playback, and volume, and the earcups fold back for easy storage and transport.
Grado Prestige SR80e
The Grado Prestige SR80e is a perennial favorite among music fans looking for a bargain on top-notch sound. You'll have to sacrifice the convenience of Bluetooth, but for just $100, the SR80e's outstanding audio quality is hard to beat.

These on-ear home/studio-style headphones are built for the audio-focused listener. But their open-back earcups—an intentional design choice meant to add clarity to the sound—aren't intended to block sound from bleeding in or out, and their large profile and long, sturdy cable limit their portability. All that means they're best used in a quiet environment where you can really focus on the high-quality sound.
1MORE Triple Driver
You won't find many headphones that deliver such superb audio for the price as the in-ear 1MORE E1001 Triple Driver, which costs just $80.

These wired earphones have a sleek design and come with extras, including a removable shirt clip, a carrying case, and nine sets of earpieces of varying shapes and sizes to help you find a good fit. The integrated microphone, call/connect, playback, and volume controls will play nicely with your iPhone and other devices, and the isolating design also muffles ambient noise and blocks some sound from bleeding out and bothering other people around you.
1MORE iBFree Sport
Another model from 1MORE, the iBFree Sport is one of the best wireless options in our ratings. The sound quality isn't quite as good as that on the Triple Driver model above, but it's still above average, and the $60 price tag makes the headphones even more appealing.

The iBFree Sport has inline controls for calls and music playback, and features a water-resistant design, according to 1MORE. The advertised battery life is 8 hours.

JLab Audio JBuds Air
True wireless headphones take the convenience of Bluetooth a step further by eliminating the cable that connects the two ear pieces. And the JLab Audio JBuds Air ranks among the best models we've tested. For just $50, it delivers impressive sound quality, beating pairs that cost more than twice as much.
Like most true wireless earphones, the JBuds Air's advertised battery life is on the low end of the spectrum at 3.5 hours. But the model comes with a carrying case with a built-in battery that will fully recharge the earphones up to two times when you're on the go.
Other features include support for various digital assistants, three switchable EQ modes to change the tonal balance of the sound, and, according to JLab, water resistance, a feature we don't test. Like many true wireless headphones, users with small ears may have trouble getting a secure fit. So before you buy a pair, try them on or make sure the retailer has a good return policy.
Inside CR's Anechoic Chamber
On the 'Consumer 101' TV show, host Jack Rico and a high school marching band puts Consumer Reports' anechoic chamber to the test to find out what it sounds like when you remove all echoes from music.
Consumer Reports is an independent, non-profit organization dedicated to helping consumers. We make it easy to buy the right product from a variety of retailers. Clicking a retailer link will take you to that retailer's website to shop. When you shop through retailer links on our site, we may earn an affiliate commission – 100% of the fees we collect are used to support our mission.
Learn more.
Our service is unbiased: retailers can't influence placement. All prices are subject to change.