When you shop through retailer links on our site, we may earn affiliate commissions. 100% of the fees we collect are used to support our nonprofit mission.
Learn more.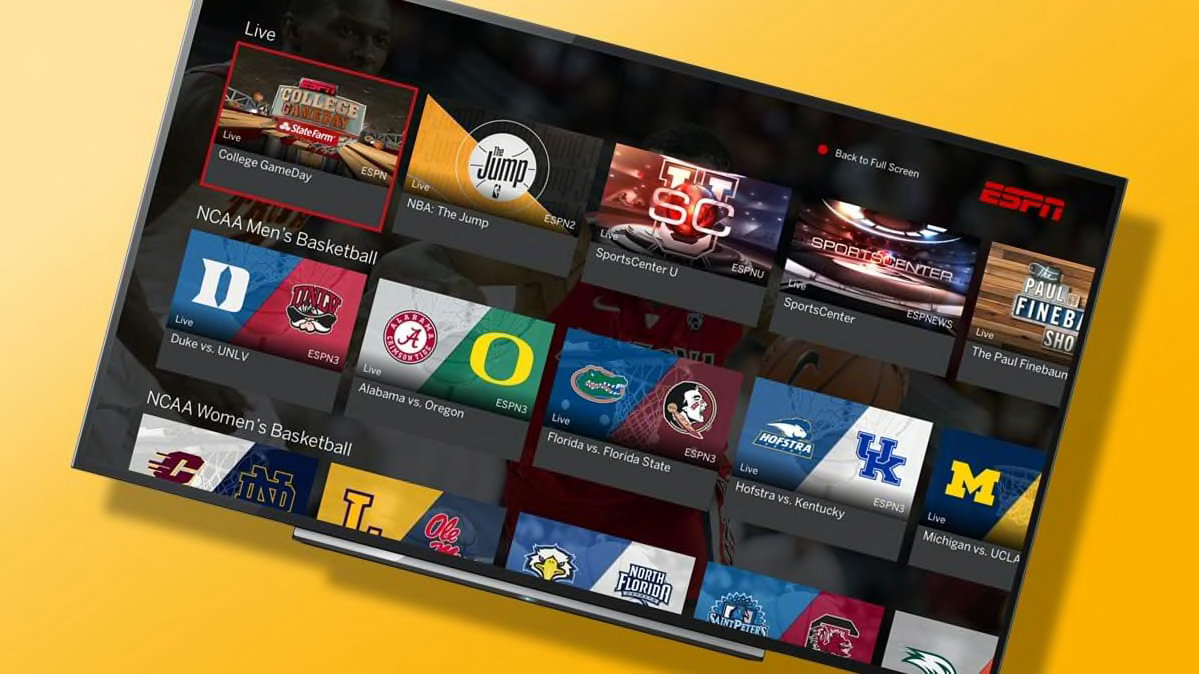 Sports fans have been waiting to hear more about ESPN+, the sports network's subscription service, for several months. And now we know that ESPN+ will launch on April 12, priced at just $5 a month.
But if you were hoping that ESPN+ would be just like ESPN without the traditional, expensive pay-TV service, it's not that at all. (And realistically, if it were, the service would probably cost a lot more.)
Instead, ESPN+ is a stand-alone streaming service entirely separate from the multitude of other ESPN channels.
MORE ABOUT CABLE AND STREAMING SERVICES
Subscribers will get some appealing content, including thousands of live sports events—from daily servings of MLB baseball and NHL hockey games to doses of soccer and tennis matches—plus a library of sports-oriented film content. But some of those events may seem like random picks. What subscribers won't get is the core content for many ESPN viewers, including "Monday Night Football" and "SportsCenter."

This makes ESPN+ more an add-on to what die-hard sports fans already get from ESPN's cable channels, rather than a sports alternative for those looking to cut the pay-TV cord.
Here are a few things to consider before you decide whether ESPN+ is right for you.
How Much Will ESPN+ Cost?
ESPN+ costs $5 a month; paying for a year up front runs $50, saving you $10 annually. There's no contract, so you can unsubscribe at any time.
Two supplemental subscriptions each cost an additional $25 a month. Die-hard baseball fans can get access to the full MLB.TV package for out-of-market games. A similar offering for hockey fans reportedly will be available just ahead of the start of the next NHL season.

What's Included?
At launch, ESPN+ will offer an MLB game every day during the regular season. Every MLB team is included, so you'll get more than 180 games. However, due to regional blackouts, you may not get local team games.
The NHL programming will work similarly, with a daily NHL game, starting with the 2018-2019 season. Major League Soccer fans will get more than 250 MLS games—the entire out-of-market schedule. Chicago-area subscribers get a bonus: exclusive local access to 27 Chicago Fire matches.
There is also programming for boxing, tennis, and golf. Boxing fans get year-round access to professional fights from Top Rank Boxing, plus the ability to watch great past boxing battles from the archives. More than 100 days of coverage of 31 PGA Tour golf events are included, along with hundreds of tennis matches from some of the biggest tournaments in the world, including Wimbledon, U.S. Open, and the Australian Open.
If college sports is your thing, you'll be able to choose from a smorgasbord of thousands of games and events—from football and lacrosse to gymnastics and diving—from a selection of college conferences.
Sports fans with a more international bent will be able to see hundreds of rugby and cricket matches.
ESPN says the service will also deliver a library of on-demand sports action and original programming. For instance, ESPN+ will be the exclusive home to the complete library of the company's "30 for 30" documentary series.
What's Missing?
The biggest things missing from ESPN+ are what you get from the company's current cable TV channel and programming that comes with a cable, satellite, or telco pay-TV plan. So, in addition to "Monday Night Football" and "SportsCenter," you'll also miss "Sunday Night Baseball," "NBA on ESPN," and other popular shows.
In fact, so far ESPN hasn't mentioned NFL or NBA games at all, and it's unclear whether you'll be able to see all the final rounds of the PGA golf tournaments available on ESPN+.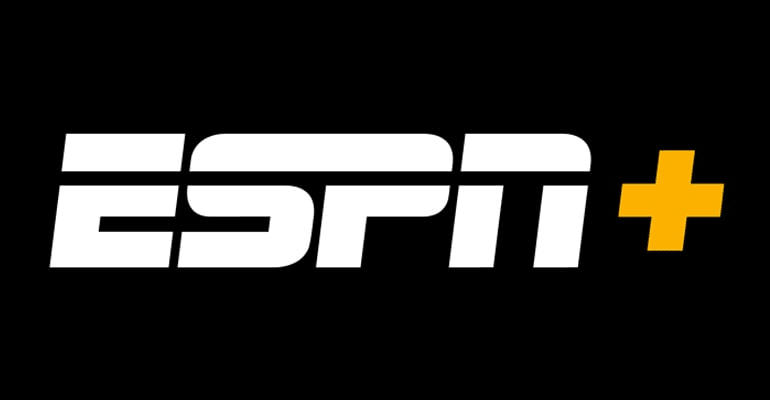 How Do You Access ESPN+?
ESPN+ won't get its own dedicated app; instead, the new streaming service is being integrated into a newly redesigned and personalized ESPN app, which is also home to the company's TV Everywhere app that lets you stream ESPN's pay TV channels to mobile devices.
Initially, the ESPN+ app will be available for iOS and Android mobile devices, Apple TV, and Chromecast media streamers. You can also watch it online at ESPN.com. We assume there will be more device support—smart TVs, and perhaps Roku and Amazon Fire TV media streamers—in the future.
Bottom Line
Given its limitations, ESPN+ probably won't induce many sports fans to cut the pay-TV cord, at least yet. The local-game blackouts, combined with no access to the majority of ESPN's most popular cable programming, will probably be deal-breakers.
And remember, most of the newer cable-style streaming services, including DirecTV Now, Hulu With Live TV, Sony PlayStation Vue, and YouTube TV, now bundle the main ESPN cable channels into their programming packages.
So right now it looks like ESPN+ will mainly appeal to hard-core sports junkies looking to add out-of-market baseball and hockey games to their menus, college sports fans who want a broader assortment of collegiate sports than they can get with traditional TV, or those who have an interest in niche sports like rugby and cricket.
It may one day happen, but right now ESPN+ doesn't provide what many were hoping for: ESPN without all the other cable channels.