When you shop through retailer links on our site, we may earn affiliate commissions. 100% of the fees we collect are used to support our nonprofit mission.
Learn more.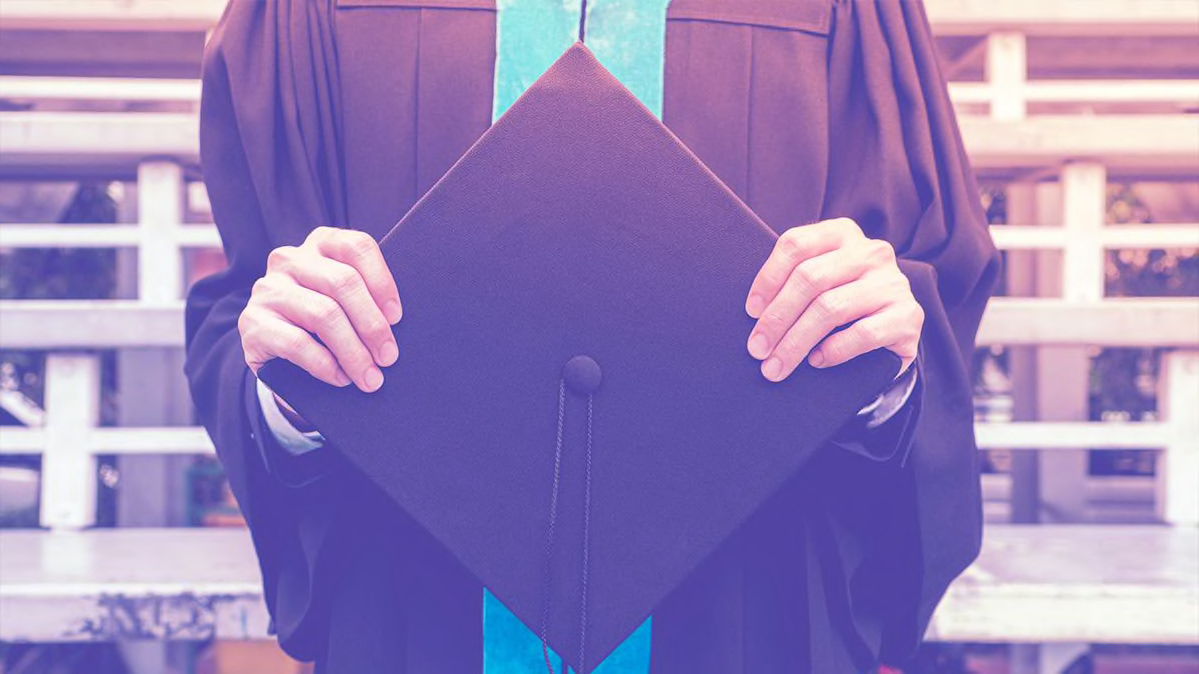 When middle school math teacher Inna Kopelevich took on $40,000 in student loans to get a master's degree in education, she wasn't worried about paying off the debt.
Kopelevich thought she'd be eligible for a student loan forgiveness program for teachers and others with jobs in the public sector or nonprofit organizations.
She says a counselor in the financial aid office at her university told her if she remained a teacher and made payments faithfully for 10 years, the federal government would erase whatever balance remained on her federal loans.
But when she contacted her loan servicer Navient a few years after graduating in 2012 to find out how to apply for the public service loan forgiveness (PSLF) program, she was told that the type of loans she has, which are federally backed but sold by a private bank, aren't eligible. Only loans made directly by the Department of Education qualify for loan forgiveness.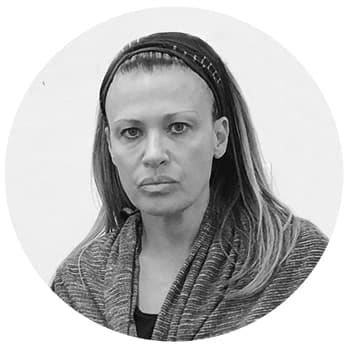 "I'm not going to be able to pay this debt off in my lifetime."
A middle school math teacher who took out nearly $40,000 in student loans to get a master's degree
What Navient didn't tell her—and what she didn't learn until only this year—was that she could still be eligible for loan forgiveness if she consolidated her loans into one made directly by the federal government, something the Department of Education allows.
"No one ever explained that to me," says Kopelevich, 47, who's taught high-need and low-income students in Los Angeles public schools for two decades.
Navient declined to comment on Kopelevich's case.
Kopelevich estimates that if all the payments she made so far counted, she would only have to pay back $25,000 of the $40,000 she borrowed by the time she hit the 10-year mark and had the rest forgiven. Instead, she's paying off loans that have ballooned to nearly $60,000 including interest.
Now that she knows about consolidation, Kopelevich says she's going to try again. She will still have to make 10 years of payments—her previous payments won't count—and she needs to meet other requirements. But without the public service loan forgiveness program, she says, "I'm not going to be able to pay this debt off in my lifetime."
The 99 Percent
There are more than 1 million borrowers like Kopelevich who are counting on PSLF to help them get out from under their student debt. And there are millions more who could qualify if they knew about the program. But the odds are stacked against them, thanks to a host of problems plaguing the program.
The law, created by Congress in 2007, is complex and some of the requirements are confusing. An investigation by the Government Accountability Office found that the Department of Education has done a poor job of publicizing the program to borrowers. At the same time, the GAO says the Department of Education has given little guidance to the loan servicers that borrowers rely on to manage their applications. What's more, those loan servicers have little incentive to help borrowers erase their debt.
A recent report underscores just how difficult it is to navigate all the program's conditions. The first wave of people eligible for loan forgiveness began applying a year ago in October when the program marked its 10-year anniversary. As of June 2018, just 96 of the 28,000 borrowers who applied to have their loans discharged were successful, according to the Department of Education.
In other words, 99 percent of applications for loan forgiveness were rejected.
In most cases, people who thought they were eligible after making 10 years of payments either didn't have the right type of loan or discovered that their job or payment plan didn't qualify.
"Congress established the program as a benefit for borrowers, but left the details up to the Department of Education," says Suzanne Martindale, senior attorney for Consumers Union, the advocacy division of Consumer Reports. "Given the growing numbers of students who have to borrow money to go to school, and the complexities they face when navigating repayment, it's no wonder that the Department's failure to implement clear processes is causing real pain and stress for public-service workers."
Persis Yu, director of the Student Loan Borrower Assistance Project at the National Consumer Law Center agrees that the fault lies with the process—not the borrowers who are trying to navigate their way through it.
"It defies reason that 99 percent of people got it wrong," says Yu.
The Problem With Servicers
The main problem, Yu says, is that the loan servicers—the people borrowers must work with to process payments and make sure they are meeting loan-forgiveness requirements—often give out bad or insufficient information.

Indeed, the Consumer Financial Protection Bureau found a wide range of problems with servicers handling PSLF issues in a June 2017 report analyzing consumer complaints about student loans. Borrowers reported that servicers gave out inaccurate information about qualifying for PSLF, incorrectly processed payments, and bungled job certifications needed to prove they work for a qualifying public sector organization.

A September 2018 Government Accountability Office report evaluating the PSLF program found that the servicer problems stem from a lack of guidance from the Department of Education. The report described instructions given to servicers as "piecemeal" and "inconsistent." For example, there is no clear definition of the type of employer that qualifies as being in the public sector.

The Department of Education now says it plans to create a comprehensive PSLF servicing manual but has no set timeline for doing so. Earlier this year, Congress ordered the agency to devote $2.3 million of its budget to inform borrowers about PSLF and help ensure they are meeting program requirements.

Outreach and training aren't enough though, says Yu. Loan servicers have no incentive to steer borrowers into the PSLF because they are paid per account. Once a borrower files the paperwork for PSLF, the account is handed over to FedLoan Servicing, which is the only servicer that handles PSLF accounts. "You lose that payment and that revenue," says Yu.

Navient, FedLoan, and other servicers are the targets of numerous lawsuits over their handling of the PSLF program. The latest action came earlier this month when a group of teachers and college professors represented by the American Federation of Teachers filed a class-action lawsuit against Navient, accusing it of misleading borrowers and charging that Navient had a financial incentive to discourage borrowers away from using the loan forgiveness program. Navient declined to comment on the lawsuit.
How to Overcome Hurdles
Given all the problems, it's critical to understand the very specific requirements for PSLF. If you think you qualify for public service loan forgiveness or have applied and been rejected, here's how to stay on track.
Make sure you have the right type of loans. The most common reason people get rejected for forgiveness is that they are in the wrong kind of loan. It's confusing because there are many different kinds of federal student loans, but only federal direct loans qualify for loan forgiveness. If you have another type of federal loan you may be able to consolidate it into what's known as a direct consolidation loan to become eligible, but your previous loan payments won't count toward the 120 payments—which adds up to 10 years—you need. If you don't know the type of loan you have, check the National Student Loan Data System. Student loans from private banks don't count for loan forgiveness.

Enroll in the right repayment plan. You must be in an income-driven repayment plan, which is one that is based on what you can afford on your income. That'll reduce your monthly payment and maximize the amount forgiven. Other repayment plans, like extended or graduated repayment, can lower your payment but don't qualify for public service loan forgiveness. Your payments don't have to be consecutive—you just need to make an accumulated total of 120 on-time payments (i.e., no more than 15 days late).

Check if your job qualifies. You must work full-time—which the Department of Education defines as at least 30 hours a week—for a public-sector employer, no matter what your position. Qualifying employers include local, state, or federal entities or agencies; nonprofit organizations; public education; public health; the military; and law enforcement. Part-time work for several qualifying organizations can count too, as long as you work at least 30 hours a week.

Certify your employment. File an Employment Certification Form with your servicer every year or when you switch jobs to confirm that you are working for an eligible organization. The form is optional but can surface problems early on.

Keep good records. Keep copies of the certification forms and retain your W-2s that show proof of where you worked. You should check in with your servicer regularly to make sure your payments are being tracked properly. Also retain paperwork showing your loan payment history. Don't rely on your loan servicer to keep those records.

Don't make extra payments. It's counterintuitive, but another thing that can trip you up is paying more than you owe each month while trying to qualify for loan forgiveness. Remember, the point of PSLF is to get as much of your debt erased as possible, so extra payments lower the amount that might be forgiven. More important, if you pay more than the minimum in a month, the excess amount may be applied to cover all or part of your next payment. If you only pay the difference the next month, it won't qualify as a full payment and that payment won't count toward PSLF. If you do that every month, you'll have a string of payments that don't count.

Consider a do-over. About 30 percent of people whose applications for forgiveness were rejected in the past year just had missing or incomplete paperwork. You may still be eligible if you can provide the information needed. Whether it makes sense to start over because your payments didn't count depends on how much debt you are carrying. If you have been paying your loans for a number of years, have a balance under $50,000, or have a fairly decent income that allows you to pay it off faster rather than racking up a bigger bill with interest, it may not be worth it, says Betsy Mayotte, president of the Institute of Student Loan Advisors, a nonprofit that provides free one-on-one counseling for student borrowers. She recommends the Department of Education calculator to determine whether pursuing PSLF or just paying off the loans as aggressively as you can is the right strategy.
Seek government help. In March, Congress created a $350 million fund that provides money to borrowers who had the right type of loan and employer but were simply in the wrong repayment plan. To see if you qualify for the Temporary Expanded Public Service Loan Forgiveness (TEPSLF) fund, go to the DOE's student aid web page about it here.
Know where to get good advice. There are a lot of hurdles to clear to get loan forgiveness, and your loan servicer isn't always a reliable source of guidance. But there is good information out there if you know where to look. Start with the Department of Education's site, which has a dedicated section on PSLF, including the employment certification form you should file annually with your servicer and answers to dozens of commonly asked questions. The Consumer Financial Protection Bureau also has a number of resources, including toolkits for both for employers and employees to help you understand the qualifications. Mayotte's organization, The Institute of Student Loan Advisors, also has a wealth of information on loan forgiveness programs, for public service as well as state programs for specific career fields and other circumstances that permit you to get loans discharged. And BySavi, which focuses on student debt issues, has a free tool called PSLF Checker to help borrowers determine whether they qualify for the program.