When you shop through retailer links on our site, we may earn affiliate commissions. 100% of the fees we collect are used to support our nonprofit mission.
Learn more.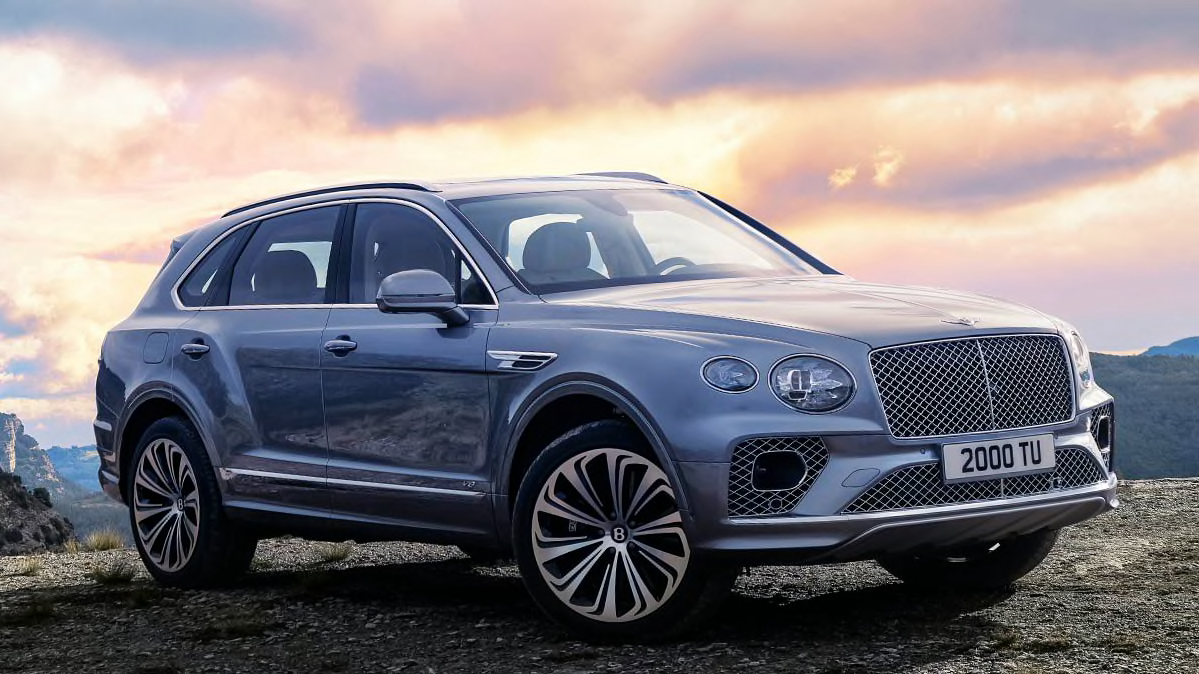 Bentley has announced significant updates to its Bentayga SUV for the 2021 model year, bringing a lightly freshened exterior, updated interior, and more feature-laden infotainment system.
That's good news because we rented and drove a 2020 Bentayga, and our team found it delivered a pampering motoring experience, but we didn't like the tricky gear selector, extra steps for some control common climate functions that required pushing a button and then the touch screen, a less-than-coddling ride, and a dearth of advanced safety features.
The storied Bentley brand has British roots, but it's now a boutique entry within the Volkswagen conglomerate. This has enabled the Bentayga to be based on the impressive Audi Q7, a high-scoring model in Consumer Reports' testing that has been recently updated.
Judging by Bentley's announced plans, complete with product photos, the 2021 updates promise to greatly improve this elite SUV. We don't currently have plans to rent or purchase a 2021 Bentayga for evaluation.
What it competes with: Audi Q7, BMW X5, Land Rover Range Rover, Porsche Cayenne
What it looks like: Last year's model, with a larger grille and more shapely head and tail lights.
Powertrains: 542-hp, 4.0-liter turbocharged V8 engine; eight-speed automatic transmission; all-wheel drive.
Price: $177,000-$240,000 (estimated)
CR's Take
The word "new" is used a bit too cavalierly in the auto industry. The 2021 Bentayga will bring along some welcome detail updates, but this is more a midcycle freshening than a ground-up redesign.
When we drove the 2020 Bentayga, we found it to be an attention-grabbing indulgence that made us feel like royalty. However, the value proposition was found wanting. You could buy an Audi Q7 and a BMW X5 for less, combined.
There is no price, however, on the unique experience that a Bentley offers, but the window sticker will put commoners in shock.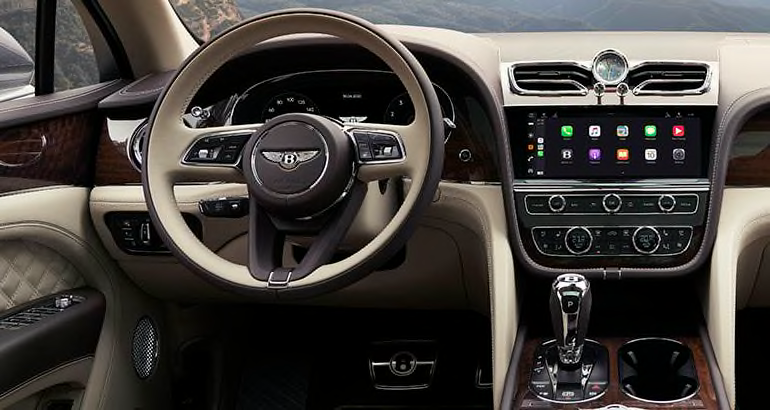 Outside
The 2021 Bentayga has revised front and rear styling that moves the SUV closer to the design cues exhibited by the Continental GT coupe and Flying Spur sedan. We think the larger grille, glassware-inspired elliptical LED headlamps, and redesigned taillamps make this luxe brute easier on the eyes than the previous version.
An example of how ballers live large: The windshield wipers have 22 washer jets—in each arm.
The rear styling change is much more dramatic, with the taillights moved to the widened liftgate, where they look like eyes. The chrome bumper garnish is now split by the license plate, which was previously positioned in a dramatic trapezoid on the hatch. The update to the front brings some needed sophistication.
Inside
The cabin has been transformed for 2021 with a new center stack design (with somewhat rectangular vents that remind of the wings in the Bentley logo, rather than the previous circular outlets), steering wheel, door trim, and seats. This is an attractive set of changes. We do wonder about the seats, as the front buckets in our rented Bentayga were fabulous.
Under those vents in the center console is an all-new infotainment system with a 10.9-inch display. Wireless Apple CarPlay is standard, along with wired CarPlay and Android Auto compatibility. Connectivity is further improved with USB-C data ports and a wireless phone charger now standard.
The navigation system uses natural language input, and it can show three-dimensional buildings on the map. Traffic information, street names, and distance to destination are among the data that can be shown in the head-up display.
Second-row passengers now have more legroom, and the seats are available with ventilation. We found the back seat provided good head and legroom on the rented 2020 model, and the seats were comfortably shaped. Passengers now have a larger tablet for controlling rear functions.
As before, there is a long roster of interior upgrades for 2021 available to further cement that you are traveling like royalty.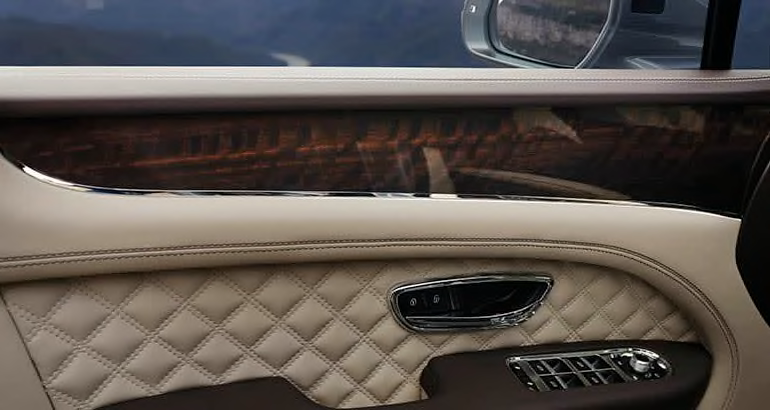 What Drives It
The updated 2021 Bentayga launches with a twin-turbocharged V8 engine that produces 542 horsepower and endless torque. We found that engine to be quite thrilling in the 2020 model, with a satisfying rumble, muscle car-grade acceleration, and endless thrust available at all speeds.
This will be joined by a 12-cylinder engine and a plug-in hybrid version.
Safety and Driver Assist Systems
The Bentayga comes standard forward collision warning city-speed automatic emergency braking with pedestrian detection, blind spot warning, rear cross traffic warning, parking obstruction warning, automatic headlights, and an exit warning to alert about approaching traffic when a door is being opened. Further features, such as adaptive cruise control, lane keeping assistance, head up display, and night vision, are available in the Touring Specification package.