When you shop through retailer links on our site, we may earn affiliate commissions. 100% of the fees we collect are used to support our nonprofit mission.
Learn more.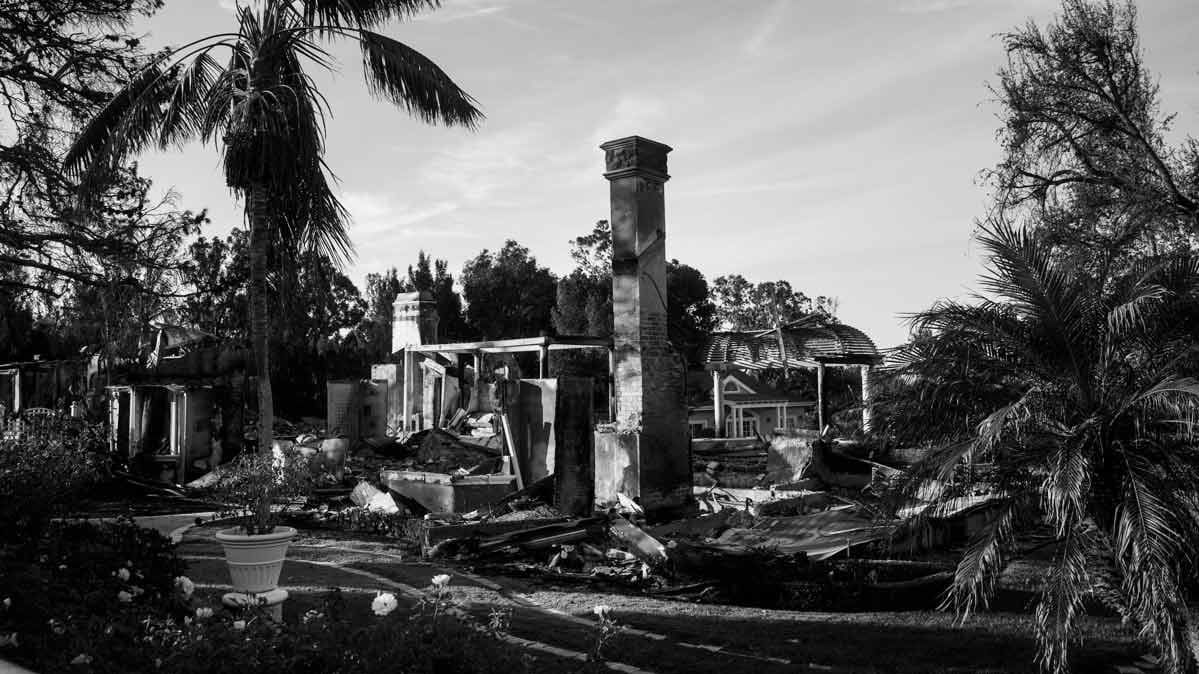 President Trump recently declared several regions in California major federal disaster areas. That means victims in those designated regions are eligible for several forms of federal disaster aid, including tax breaks.
To be sure, when a natural disaster has destroyed your personal property, the last thing you're likely to think about are taxes. You're probably thinking about cleaning up and rebuilding, filing insurance claims, and getting life back to normal.
But at some point, you should look into this tax break, which lets you claim a federal deduction for uninsured and unreimbursed casualty losses from a disaster.
Under the new Tax Cuts and Jobs Act, only victims living or owning businesses in federal disaster areas are eligible for this write-off. That's a change from prior law, which let taxpayers hit by a variety of financial catastrophes—including theft and Ponzi schemes—take advantage of the tax break.
How to Get Relief Sooner
If you have insurance, the loss has to be fairly substantial to merit a deduction. Nevertheless, if you itemize, it might be worth investigating the issue with tax software or a professional.
And notably, you don't have to wait until next tax season to do it. You can amend your 2017 tax return to claim those casualty losses as soon as you know what the losses are. That way, you can potentially get a refund far sooner than if you waited to deduct those losses when filing your 2018 return next April.
Among other rules, the IRS says you must file your amended return on paper to claim those losses retroactively.
What's Covered?
To find out whether you're eligible, go to disasterassistance.gov, which lists areas that have major federal disaster designations. If your county is mentioned, you can take advantage of the tax break and potentially many other forms of federal assistance.
Eric Smith, an IRS spokesman, points out that your area must have a "major disaster" designation, not merely an "emergency" designation to qualify for the tax break. The list of major disaster designations changes over time, so if your area isn't listed, check back periodically for updates.
The tax relief applies only to the value of your catastrophic loss that's not covered by your insurer and other forms of help, such as assistance from your state. Once you know what your insurer will pay, you can figure your casualty loss for tax purposes. For real estate, your casualty loss is your adjusted basis—purchase price plus documented improvements of the property before the loss—or the decrease in fair market value of the property after the loss, whichever is less. From that, you subtract insurance and other payments.
For personal property, such as cars, furniture, and clothing, you must show the fair market value of the items before and after the damage. You can document your loss with receipts and photographs or videos of your property, just as you would for your insurer. Report your totals on IRS Form 4684, Casualties and Thefts. (A 2018 version of the form has not yet been published.)
Figuring Your Deduction
There's still more to do to determine your deduction. Subtract $100 from your estimated loss, then subtract 10 percent of your adjusted gross income. If the result is a positive number, that's your deduction.
Given the complexities, it's wise to talk to a tax pro about how to proceed. He or she can help you determine the tax year in which it's best to claim the loss.
"If the victim already has filed for 2017—which they should have done by now—they need to compare with 2018 and see which approach is better for them," notes David Flamer, a certified public accountant in Agoura Hills, Calif.
That calculation is more complicated in light of the new Tax Cuts and Jobs Act, Flamer says.
For instance, a catastrophe victim who would usually benefit from the law's near-doubling of the standard deduction for 2018 might now want to itemize for 2018 to get a bigger 2018 tax break for her loss. She could even ask her employer to withhold less from her paycheck until year-end, anticipating that the lower withholding amount in 2018 will be offset by a bigger tax deduction on her 2018 return.
On the other hand, amending a 2017 return might allow her to get a bigger bang for the buck from her write-off, because tax rates for 2017 were somewhat higher under the old tax law than they are under the new one, Flamer acknowledges.
"Every situation is different," he says.
You can read IRS Publication 547, "Casualties, Disasters, and Thefts," for more information. Though it hasn't been updated for 2018, it can still provide basic guidance, says Smith of the IRS.