When you shop through retailer links on our site, we may earn affiliate commissions. 100% of the fees we collect are used to support our nonprofit mission.
Learn more.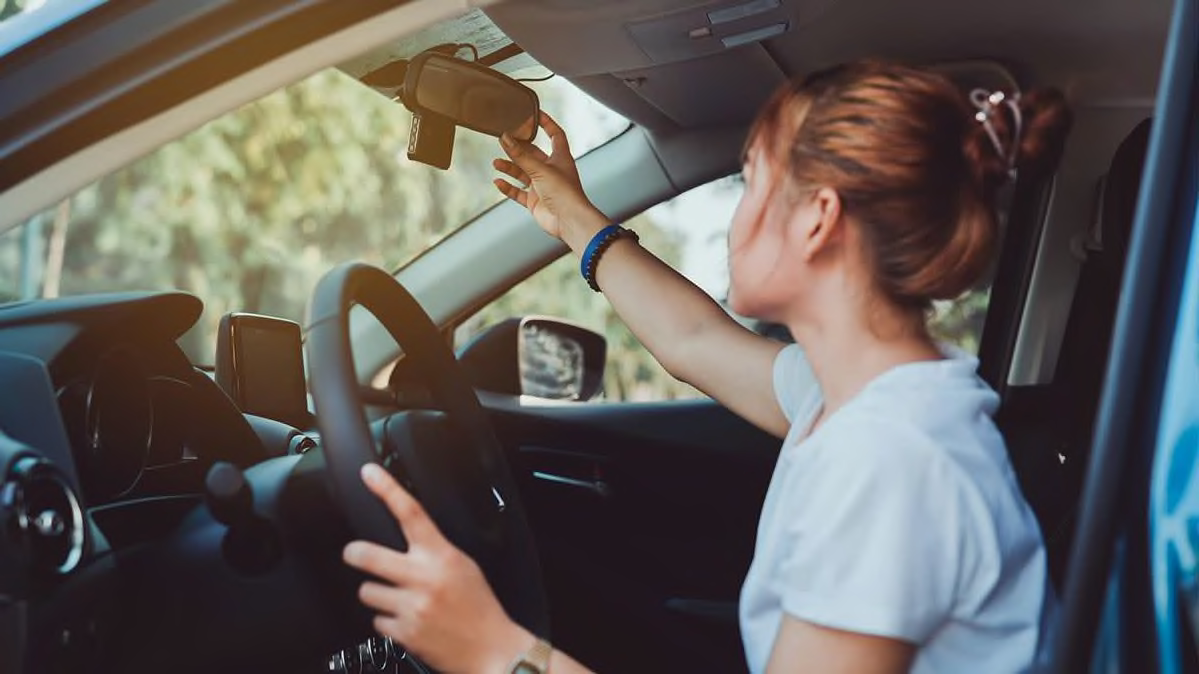 Parents choosing a car for their teen driver have a tough decision to make because they need to strike a balance between cost and safety.
The temptation—often born of necessity—is to buy a less expensive, bare-bones model or to pass down an older family car. But because the car will be transporting their children, we feel that parents should pick the best and safest car their budget allows.
Teenagers are among the riskiest drivers because of a combination of immaturity, inexperience, and social pressures. Consequently, teens have crash rates that are almost four times those of drivers 20 and older. Choosing the right car can help teens stay safe, but it can be challenging to balance all the factors that make a vehicle ideal for inexperienced drivers.

Consumer Reports and the Insurance Institute for Highway Safety have joined forces, combining expertise and data, to create a simple list of cars, SUVs, and minivans that balance accident avoidance, crash protection, performance, and reliability. The vehicle recommendations are ideal for teens, but they can serve any shopper looking for a vehicle that excels in those areas.
"In compiling these lists, we found that some of the same models that were on last year's lists are actually more expensive now even though they're a year older," says Jennifer Stockburger, director of operations at Consumer Reports Auto Test Center. "As the same amount of money may not be going as far, it's even more important to make it a safe and reliable choice."
A lot has changed in the past year, with the pandemic driving up used car prices by 18 percent, according to vehicle valuation company Kelley Blue Book. For some families, this may mean that buying a new car is the right move. Not to worry, we have a list for that.
Even in this tight market, it's possible to find some good options for young drivers. CR and IIHS identified 61 used vehicles ranging from $6,400 to $19,800 that meet the groups' stringent safety and reliability criteria.
We present two tiers of recommendations: Good Choices and Best Choices.

Good Choices
To make the cut to be a Good Choice, the vehicles must have:
Electronic stability control. ESC has important crash prevention and lifesaving potential. It became standard on all passenger vehicles in 2012, and it was standard on many models prior to that year. All vehicles have this important feature as standard equipment for the years listed.
Above-average reliability for the majority of the years listed, based on CR's member surveys.
Average or better scores from CR's emergency handling tests.
Dry braking distances of less than 145 feet from 60 mph in CR's brake tests.
Good ratings in four IIHS crashworthiness tests — moderate-overlap front, side, roof strength, and head restraints.
Four or five stars from the National Highway Traffic Safety Administration (if rated).

Best Choices
The Best Choices also factor:
A good or acceptable rating in the IIHS driver's-side small-overlap front crash test, which was launched in 2012. The test replicates what happens when the front left corner of a vehicle collides with another vehicle or an object such as a tree or utility pole.
Insurance claim rates. The Best Choices list excludes vehicles that have substantially higher than average insurance claim rates under medical payment or personal injury protection coverage. Both coverage types pay for injuries to occupants of the insured vehicle. The Highway Loss Data Institute, an IIHS affiliate, collects and publishes insurance loss data by make and model every year. The results are adjusted for driver age, gender, and other factors that could affect risk.
These recommendations focus on "Goldilocks" models that provide the best all-around protection for inexperienced drivers. Ultimately, the goal is to select a reliable car with as much safety as you can afford. Increasingly, active driver assist systems (ADAS) are becoming widespread and are now available in many late-model used cars. Features such as forward collision warning, automatic emergency braking, pedestrian detection, and blind spot warning are proven features that can help avoid collisions and are worth considering, if your budget allows.
All vehicles in this list are used cars and have a starting price of $20,000 or less. (Higher-trim models may cost more.) They are ranked within the car size by the starting price.
The starting price listed is the least expensive version in the range of years, assuming that the vehicle is in good condition with typical mileage and that it's sold via private party. The prices were provided by Kelley Blue Book.

For complete road tests, reliability, owner satisfaction, pricing, and much more, click on the model names below.

Good Choices for Teens
| | |
| --- | --- |
| Model (Year Range) | Starting Price |
| SMALL CARS | |
| Mazda 3 sedan or hatchback (2012-13) | $6,400 |
| Toyota Prius (2011-13) | $6,700 |
| Honda Civic sedan (2012-15) | $6,900 |
| Toyota Corolla sedan (2014 or newer) | $10,300 |
| MIDSIZED CARS | |
| Toyota Prius V (2012-14) | $8,300 |
| Toyota Camry (2012 or newer) | $9,000 |
| Honda Accord sedan (2012) | $9,300 |
| LARGE CAR | |
| Ford Taurus (2011) | $6,700 |
| SMALL SUVS | |
| Hyundai Tucson (2012) | $7,100 |
| Toyota RAV4 (2013-14) | $12,164 |
| MIDSIZED SUVS | |
| Toyota Venza (2009-15) | $8,000 |
| Toyota Highlander (2008 or newer) | $8,200 |
| Acura RDX (2013-16) | $13,661 |
| Ford Edge (2014-15) | $11,104 |
| Lexus RX (2010 and newer) | $11,092 |
| MINIVAN | |
| Toyota Sienna (2011-2014) | $8,300 |
Best Choices for Teens
| | |
| --- | --- |
| Model (year range) | Starting price |
| SMALL CARS | |
| Mazda 3 sedan or hatchback (2014 or newer; built after October 2013) | $8,100 |
| Toyota Prius (2014 or newer; built after November 2013) | $8,600 |
| Hyundai Elantra GT (2018 or newer) | $15,200 |
| Subaru Crosstrek (2017 or newer) | $17,900 |
| Honda Insight (2019 or newer) | $18,200 |
| Toyota Prius Prime (2017 or newer) | $18,200 |
| Toyota Corolla Hatchback (2019 or newer) | $18,300 |
| Kia Niro (2019) | $18,600 |
| Subaru Impreza (2019) | $19,400 |
| MIDSIZED CARS | |
| Subaru Legacy (2013 or newer; built after August 2012) | $8,800 |
| Mazda 6 (2014 or newer) | $10,100 |
| Lincoln MKZ (2013, 2016, 2018 or newer) | $10,300 |
| Honda Accord sedan or coupe (2013 or newer) | $10,900 |
| Volkswagen Passat (2016-17) | $11,400 |
| Toyota Prius V (2015-18) | $11,600 |
| Volkswagen Jetta (2017) | $12,900 |
| Volvo S60 (2016, 18) | $14,100 |
| BMW 3 Series 4-cyl. (2017 or newer; built after November 2016) | $17,900 |
| LARGE CARS | |
| Ford Taurus (2014) | $9,600 |
| Hyundai Genesis (2016) | $18,700 |
| SMALL SUVS | |
| Mazda CX-5 (2014 or newer; built after October 2013) | $9,300 |
| Nissan Rogue (2014, 2016-18, 2020) | $10,100 |
| Subaru Forester (2016 or newer) | $13,500 |
| Honda CR-V (2015 or newer) | $14,800 |
| Kia Sportage (2017, 2018, 2020) | $14,800 |
| Toyota RAV4 (2015 or newer; built after November 2014) | $14,900 |
| Honda HR-V (2017 or newer; built after March 2016) | $15,400 |
| Hyundai Kona (2018 or newer) | $15,800 |
| Buick Encore (2018-19) | $16,300 |
| Hyundai Tucson (2018 or newer) | $16,800 |
| Mazda CX-3 (2019 or newer) | $17,800 |
| Volvo XC60 (2017) | $19,200 |
| MIDSIZED SUVS | |
| Subaru Outback (2013 or newer; built after August 2012) | $8,700 |
| Chevrolet Equinox (2017, 2019) | $13,700 |
| Nissan Murano (2015 or newer) | $14,800 |
| GMC Terrain (2017, 2019) | $15,100 |
| Lexus NX (2015-16, 2018 or newer) | $16,000 |
| Kia Sorento (2017-18) | $16,500 |
| Hyundai Santa Fe (2017-19; built after March 2016) | $18,700 |
| Ford Edge (2018 or newer) | $19,600 |
| Mazda CX-9 (2017 or newer; built after November 2016) | $19,600 |
| Audi Q5 (2016-19) | $19,800 |
| MINIVANS | |
| Toyota Sienna (2015-16) | $13,900 |
| Honda Odyssey (2016) | $15,400 |
| Kia Sedona (2017) | $15,600 |