When you shop through retailer links on our site, we may earn affiliate commissions. 100% of the fees we collect are used to support our nonprofit mission.
Learn more.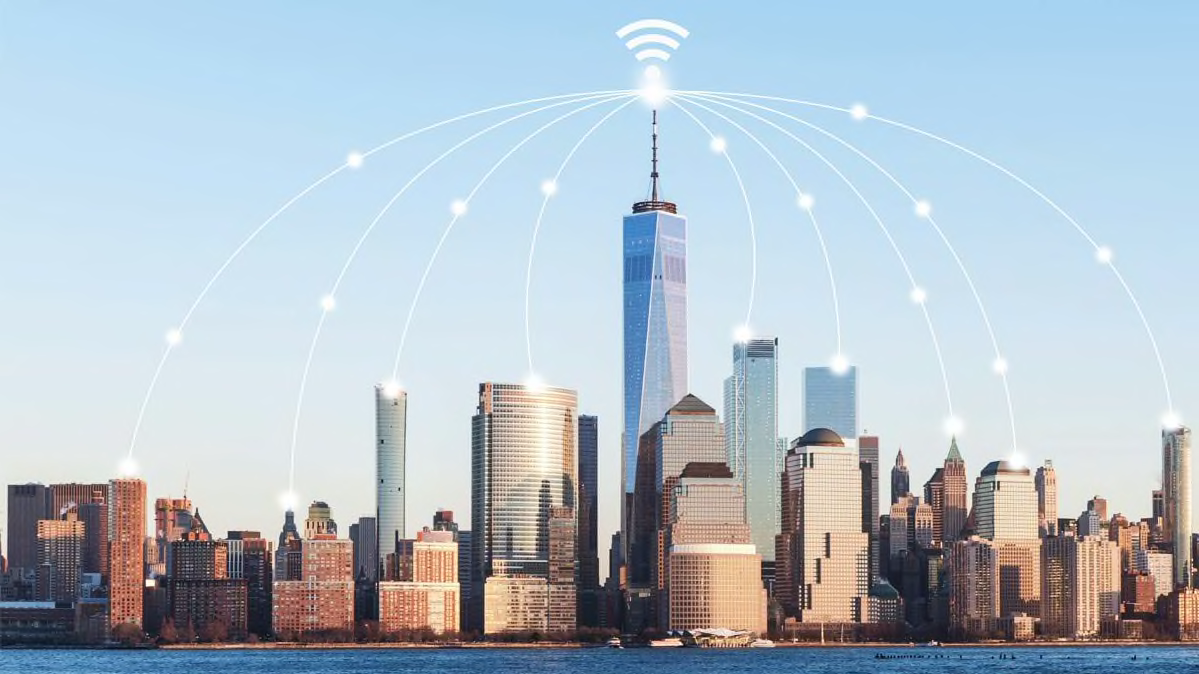 If you are, or were, a Time Warner or Charter high-speed internet customer in New York State, you may be eligible to get a refund or some free video services. That's thanks to a settlement, announced Tuesday, that could put internet service providers around the country on notice regarding their advertised broadband speeds.
Charter, the state's largest internet service provider, has agreed to pay $62.5 million in refunds directly to customers to settle charges brought by New York's attorney general that it defrauded some of its internet customers. It will also give customers free access to an estimated $100 million worth of premium and streaming channels.
The agreement settles a lawsuit brought by the State of New York against Charter—and Time Warner Cable, which it acquired in 2016—alleging that it promised internet speeds it couldn't deliver, either by leasing deficient modems and/or wireless routers or by failing to maintain the network capacity to reliably deliver the high speeds it marketed.
The attorney general's office also claimed that Charter engaged in hardball tactics with video streaming services such as Netflix that resulted in poor or disrupted picture quality for subscribers.
In addition to the refunds and free services, Charter—which markets its internet and pay TV services under the Spectrum brand—agreed to provide better equipment to customers, change its marketing and advertising, and substantiate the speeds it claims to deliver. It will have to discontinue any plan speeds it can't support.
More on internet service and wifi routers
Calling the settlement the largest consumer payout by an internet service provider, Attorney General Barbara D. Underwood said in a statement that the deal returns "tens of millions of dollars to New Yorkers who were ripped off," while setting "a new standard for how internet providers should fairly market their services."
In a statement sent to Consumer Reports, Charter seemed to lay the blame at the feet of the Time Warner Cable equipment and marketing efforts it inherited when the companies merged.
"We are pleased to have reached a settlement with the attorney general on the issue of certain Time Warner Cable advertising practices in New York prior to our merger, and to have put this litigation behind us," the statement said.
Charter also said it has made substantial upgrades to its equipment since the merger, something acknowledged by the attorney general's office in its statement.
While this action will immediately affect only Charter/Spectrum customers in New York State, it could have broader implications for internet subscribers elsewhere, some consumer groups say.
"For years, we have pressed state and federal regulators about companies like Charter that don't deliver the internet speeds they advertise," says Jonathan Schwantes, senior policy counsel for Consumer Reports. "States like New York are stepping up to hold internet providers accountable, and the FCC needs to do the same."
John Bergmayer, senior counsel at Public Knowledge, an advocacy group that promotes internet affordability and openness, concurred, saying that states play an essential role in protecting consumers, especially when the federal government can't or won't fulfill that role. "Here, New York has stepped up to ensure that broadband consumers actually get the speeds they pay for, and to make whole consumers who were deceived in the past," he said. "Other states and other broadband providers should take note."
Who Gets a Refund?
As part of the deal, Charter will have to notify and reimburse all eligible subscribers within 120 days of the settlement. So you don't have to do anything to get the process started. Here's how it will work:
About 700,000 active Charter subscribers who had a slow router or modem or who subscribed to a Time Warner legacy plan with a speed of at least 100Mbps will get a $75 refund.
But if you had that slow equipment for 24 months or longer, you'll receive an additional $75 refund. That will affect an estimated 150,000 subscribers.
It isn't clear what modem and router models are affected and whether you had to be a Time Warner or Charter subscriber during a certain time period to be eligible. Neither Charter nor the attorney general's office responded to our requests for additional information about the refunds.
Note, however, that those who have already received a refund from Charter for a slow equipment as part of an earlier deal aren't eligible for this refund.
Who Gets Free HBO or Showtime?
In addition to the direct refunds, Charter will offer free streaming services to approximately 2.2 million active internet subscribers. Here's how that works:
All current internet and cable TV subscribers from the company get a choice of either three free months of HBO or six free months of Showtime.
Internet-only customers get a free month of Charter's Spectrum TV Choice streaming service, plus a free month of Showtime.
However, if you already subscribe to both premium channels through Charter, you don't get the free months of service.
Like the refunds, Charter has to notify eligible subscribers within 120 days of the settlement and provide them with details for accessing the service.
Is Charter Getting Kicked Out of N.Y.?
This isn't the only negotiation happening between Charter and New York State, by the way. The company and the New York State Public Service Commission (NYPSC) are working to find a way for Charter to continue operating in the state after the NYPSC rescinded its approval of the Charter-Time Warner Cable merger.
The NYPSC pulled its approval this summer after determining that Charter hadn't lived up to its promises to quickly expand high-speed internet service in the state, a condition of the merger approval. As as result, Charter will have to leave New York unless it can reach a deal with the state.
The NYPSC recently gave Charter some extra time to file a plan detailing how it could exit NY without huge disruptions to its customers. The new plan is now due by Feb. 11, 2019.