When you shop through retailer links on our site, we may earn affiliate commissions. 100% of the fees we collect are used to support our nonprofit mission.
Learn more.
If you're hungry for the high-tech promise of the Tesla Model 3 but you can't stand to wait 18 months or longer for delivery, there's another option: Buy a used Model S.
Tesla says the Model 3 sticker price will start at $35,000. But after adding the longer-range battery and the self-driving software options that many shoppers will want, typical transaction prices will be closer to $50,000, with a fully loaded version reaching about $58,000.
That's pretty close to the price of a well-equipped used Model S, the luxury Tesla sedan that's larger and roomier—and time-tested.
Just be careful you know what you're buying. Some used Model S cars look like great deals, but they're missing high-tech features such as AutoPilot, which is a suite of safety features. These are typically Model S vehicles built before September 2014.
Consumer Reports believes all cars should have the latest safety features on all trims, but some used cars are too old to have them.
The buyer of a used Model S also isn't eligible for the federal tax credit that can come with the purchase of an electrified vehicle.
At the end of this report, Consumer Reports offers some tips for buying any used car and some specific advice when shopping for a new or used Tesla.
By the Numbers
We found a handful of used Model S vehicles selling at or below $60,000, putting them within striking distance of the Model 3 price or even below, depending on options.
"There are used Model S units available for what should be a substantial discount to the new uplevel Model 3," says George Peterson, president of AutoPacific, an industry watchdog. "Those Model S units coming off lease should be in great shape and, assuming Tesla has a CPO (Certified Pre-Owned) program, could be a good buy or re-lease."
Tesla doesn't call its used cars "certified," but like CPO programs, it recertifies its used models before it resells them. It also provides a limited warranty for them. Of course, buying a used Model S in a private sale probably doesn't come with a warranty or any extra Tesla guarantee.
Peterson also points out that buying a Model 3, which is in its first model year, has its own quality risks, as with any new model launch. But Tesla is also in uncharted waters with the high demand for the Model 3, based on the more than 450,000 deposits of $1,000 each from prospective buyers.
The number of deposits far exceeds the number of cars that Tesla has delivered in the U.S., which reportedly hit 100,000 in early 2017. The challenge will be keeping quality high as production increases in the future, Peterson said.
"Right now the cachet for the Model 3 probably is pretty strong, but as volume ramps up it depends on what the early reviews are," Peterson says. "Can Tesla assemble Model 3 with quality? Is the design right for the time? Are there enough Tesla fanboys out there willing to wait for their car?"
If you want a loaded used Model S with Autopilot software and active safety systems, such as forward-collision warning and automatic emergency braking, you need to act quickly.
On the three automotive classified sites we checked (Tesla, Cars.com, and Autotrader), we found fewer than a dozen nationwide. The more you're willing to spend, the easier they are to find.
Model 3 shoppers who got in line early with their $1,000 deposits should be able to claim the $7,500 federal tax credit on a new car. But many customers who have already put down a deposit may be able to get only half that as a credit—or less—because those federal tax credits are tied to sales volume.
Tesla has already sold more than 100,000 EVs. Once a company hits 200,000, the amount of the tax credit begins to drop, and eventually it goes away altogether. With more than 450,000 existing orders for a Model 3, shoppers who got in line today might get only a partial tax credit, or none at all.
For a used Model S, there is no federal tax credit available.
Experts Say Know the Facts
Buying a used Model S (or any used car) has its own concerns.
Shoppers should be sure the previous owner kept up with maintenance, says Jake Fisher, CR's director of auto testing.
The best used cars are the ones owners have kept diligent service records for, he says, and shoppers should make sure that the car hasn't gone to the shop multiple times for the same problem.
Also, because a used Model S for sale might soon be out of warranty, owners are essentially required to take the vehicle to an official Tesla service center, Fisher points out, and won't be able to compare prices at independent shops, like owners of other older car models.
And because the cars have been on the road for years, buyers should "be prepared for some serious hurt to the wallet if you need a new infotainment system or another new component," cautions David Sullivan, a product analysis manager at AutoPacific.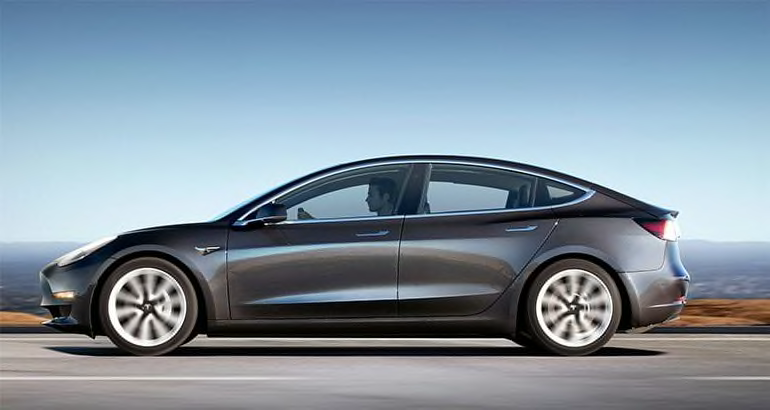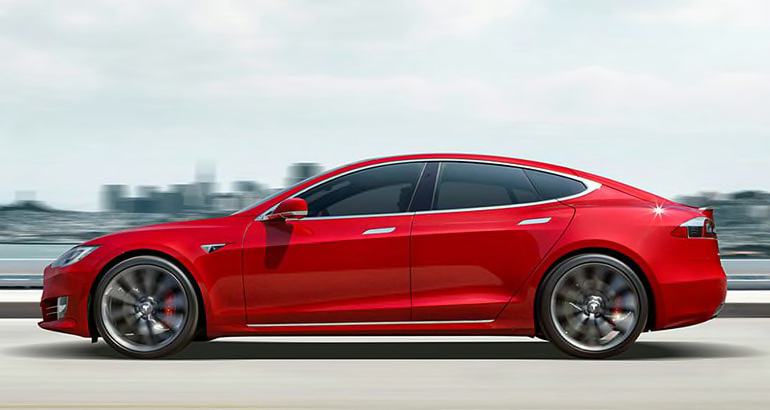 Location can make a difference. Transporting a used Tesla can cost $2,000 on top of the purchase price.

If a buyer is willing to give up on Autopilot to stay below the same price, we found dozens of used Model S sedans available. These might be appealing to an impatient Model 3 shopper because:
They have roughly the same shape as the Model 3 but are larger and roomier.
The Model S has more usable space because of its hatchback design.
The EPA-estimated range on a fully charged battery for used Model S sedans runs from 208 miles to 265 miles. In CR's test of our own 2013 Model S 85 with rear-wheel drive, we got 225 miles of range. Tesla says the Model 3 with the long-range battery should get 310 miles, or 220 miles with the standard battery.
Buyers of a used Model S get free supercharging for life, according to Mel Yu, a CR auto analyst. But buyers of new Teslas after Jan. 15, 2017, get up to 400 kWh a year free (which doesn't roll over to subsequent owners).
Used Model S buyers get a four-year, 50,000-mile pre-owned limited warranty with 24-hour roadside assistance. Warranty coverage can be two years and up to 100,000 miles if the vehicle has more than 50,000 miles already on it, Tesla says.
While the first versions of the Model 3 are rear-wheel drive only, you can get a used Model S with all-wheel drive.
The Model S has a larger screen than the Model 3—17 inches vs. 15 inches—and there's an instrument cluster behind the steering wheel that the Model 3 doesn't have.
Two other things you should keep in mind:
First, the Tesla Model S now has a multi-year history of average reliability that consumers can consider before making a buying decision.
CR's Fisher says: "Keep in mind that the Model 3 is a completely new vehicle with no reliability history. The last new introduction from Tesla was the Model X SUV, and it's one of the most problematic vehicles in our latest survey."
Second, a vast majority of the used Tesla Model S sedans we found for less than $60,000 were built before September 2014, and they don't have any active safety features (forward-collision warning, automatic emergency braking, blind-spot warning) or Autopilot.
"If you want those systems, make sure the car you're looking at has Autopilot hardware," Fisher says, "because it also contains those other features."