When you shop through retailer links on our site, we may earn affiliate commissions. 100% of the fees we collect are used to support our nonprofit mission.
Learn more.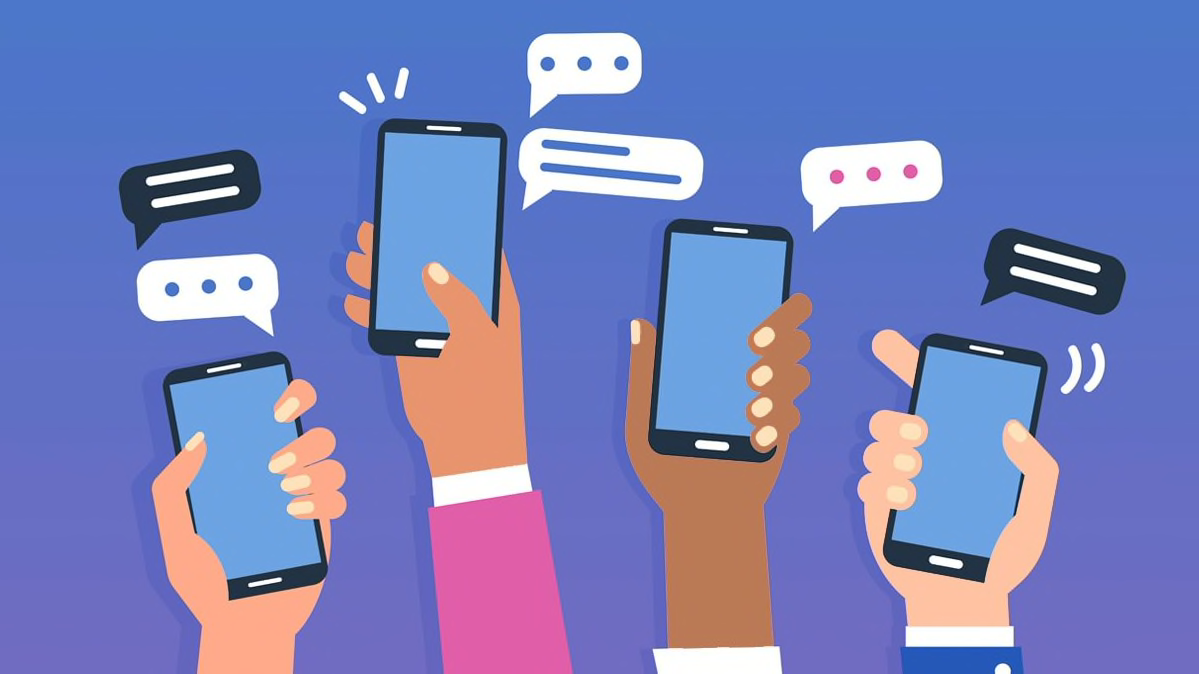 Changes are coming to the rules cellular carriers follow in handling many text messages, giving the companies broader leeway over how they handle nearly 1.5 trillion messages sent by Americans each year.
In an extension of the net neutrality battles of recent years, the Federal Communications Commission has voted to classify many text messages as "information services," not as telecommunications services like phone calls.
Cellular companies say the decision will preserve their ability to block annoying, automated text messages. Consumer advocates say the companies' claim is misleading and that cellular carriers could now be empowered to block texting services that compete with their own businesses or to start scanning the content of text messages to gather marketing information.
Carriers follow strict rules when they handle phone calls, preventing them from blocking most calls or using the content of calls to collect marketing information. Those calls are classified as Title II, or common carrier, cellular traffic under the federal Communications Act. By contrast, email services and websites are classified under Title I, and the services are regulated much more lightly.
Until now, text messages have fallen into a regulatory gray zone, with the FCC declining to rule on whether to treat them like phone calls or like web traffic. The new decision applies to SMS (Short Message Service) and MMS (Multimedia Messaging Service) communications. These are the kinds of messages that all modern phones support right out of the box and that have been around since before smartphones were developed.
The FCC didn't immediately say whether the new classification also applies to RCS, or Rich Communication Services, a successor to SMS. But it doesn't affect messages sent using apps such as Facebook Messenger and WhatsApp because these services are already treated as ordinary web traffic.
The vote today was supported by wireless companies but opposed by a number of consumer groups including Consumer Reports, which argued in a published statement that "the deregulatory move would give free rein to phone carriers to block text messages and engage in other anti-consumer practices."
What the Change Means for Robotexts
FCC Chairman Ajit Pai says that classifying text messages under Title I will protect consumers against robotexts, or automated text messages.
"We shouldn't allow unwanted messages to plague wireless messaging services in the same way that unwanted robocalls flood voice services," Pai said after the vote. "But that's precisely what would happen if we were to classify text messaging services as telecommunications services and subject them to common-carrier regulation under Title II."
While robocalls have become a major nuisance for consumers, robotexts are relatively rare. According to the FCC, only 2.8 percent of all text messages are spam, compared with more than 50 percent of email traffic.
"We commend Chairman Pai and the FCC for protecting consumers from an avalanche of messaging spam and allowing them to continue to benefit from a flourishing and competitive messaging ecosystem," says Scott Bergmann, senior vice president for regulatory affairs at the CTIA, a trade association representing wireless companies.
However, critics argue that carriers already have the authority to block automated texts, along with automated voice calls.
"This decision does nothing to curb spam and is not needed to curb spam," says Harold Feld, senior vice president at Public Knowledge, a consumer advocacy group. "It is simply the latest example of Chairman Pai's radical agenda that puts companies ahead of consumers."
FCC Commissioner Jessica Rosenworcel voted against the move. "Carriers are already fully empowered by this agency to protect consumers from unwanted junk text messages. The FCC has made this wonderfully clear in prior rulings," she said just before the vote. "Today's decision is brought to you by the same agency that rolled back net neutrality rules and called it restoring internet freedom."
Concerns About Consumer Choice
Opponents of the FCC actions say that cellular carriers will now have greater license to censor or block content that isn't spam, for business or political reasons.
In 2015, an SMS company called Twilio, fearful that carriers might either block or interfere with its customers' text messages, asked the FCC to classify texts as a telecommunications service. Public Knowledge had petitioned the FCC several years earlier asking for Title II classification, after Verizon briefly blocked automated texts from the abortion-rights group NARAL Pro-Choice America. The FCC, however hadn't acted on either of these requests before now.
At times, cellular carriers have also blocked services, including Skype and Google Wallet, that competed with their own services. These incidents eventually helped lead to net neutrality protections for web traffic, only to be rolled back by the FCC in 2018.
But those instances and previous FCC rules on net neutrality didn't address text messages.
A group of Democratic senators led by Sen. Ed Markey of Massachusetts sent a letter to the FCC before the vote, urging the agency not to move ahead. "Should text messaging be classified as an information service, telephone carriers would be free to block any text message they wish," the letter said.
Consumer advocacy groups, including Consumer Reports, raised similar concerns.
"The Commission's move today is simply a giveaway to phone companies at consumers' expense," says Jonathan Schwantes, senior policy counsel for Consumer Reports. "Not only does this regulatory rollback give phone companies unchecked ability to block text messages, but it could also potentially eliminate important consumer protections guaranteed under Title II, including Truth-In-Billing, prohibitions on price gouging, and strong privacy protections."
Fewer Privacy Protections
The FCC's decision could erode the privacy of text messages, according to telecommunications experts.
Right now, texting your spouse about upcoming weekend plans doesn't result in a stream of ads for hotels following you around the web. That's because the content of SMS and MMS messages isn't used for marketing purposes. But, telecommunications experts say, that could change.
"This decision opens up the landscape for cellular providers to become bigger advertising platforms in the future based on knowing whom you text and scanning the content of your messages," says Albert Gidari, director of privacy for the Center for Internet and Society at Stanford Law School.
The classification of text messages under Title I means the law will treat them like email and messaging services operated by companies like Google and Facebook, which generally are free to do what they want with consumers' communications, as long as the companies don't make deceptive claims about protecting this information.
Until last year, Google scanned the contents of Gmail messages for targeted marketing, and Yahoo still does. The four big cellular carriers—AT&T, Sprint, T-Mobile, and Verizon—all told Consumer Reports before the FCC vote that they don't currently access the content of text messages for marketing purposes. They haven't immediately responded to questions about whether the FCC decision would lead to changes.
"Mechanical scanning of messaging has been normalized, and consumers have gotten a host of new features out of it, like smart replies, and seem to have accepted the privacy risks associated with it," Gidari says. "I suspect the same will be true for text messaging."
Possible Impact on Low-Income Subsidies
Consumer groups and some legislators said that the reclassification could affect subsidies to the Universal Service Fund, which supports both Lifeline and Connect America Fund programs that provide discounted phone and internet service to low-income families.
Under the Communications Act, Title II telecommunications services are required to contribute to Universal Service Fund programs. With the change to Title I, it's not clear that mandatory funding will continue.
In a letter sent to the FCC before its vote, a group of more than 20 organizations, including Consumer Reports and the Electronic Frontier Foundation, asked the agency to delay or reconsider its proposal. "This classification order will not only miss an important and desperately needed opportunity to expand USF funding, it will actually reduce funding by some unknown amount," the letter said.
How to Deal With Robocalls and Robotexts
Annoyed by robocalls and spam text messages on your mobile phone? On the "Consumer 101" TV show, Consumer Reports expert Margot Gilman offers advice to host Jack Rico on how to deal with these spammers.