Understanding the UTQG System for Car Tires
Uniform Tire Quality Grading gets poor marks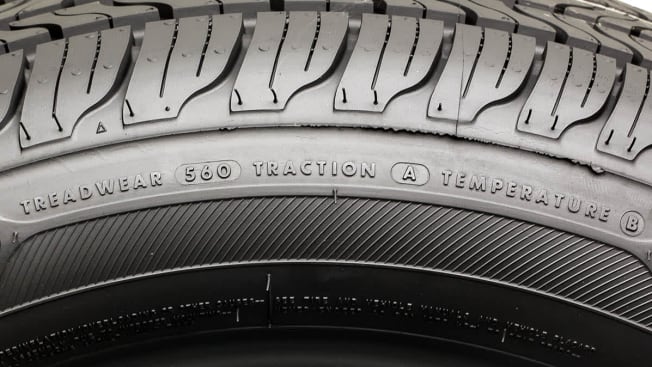 No, UTQG is not a play dictated by a quarterback during a football huddle. The Uniform Tire Quality Grading is a comparative assessment applied to most car tires (excluding winter tires) to help consumers make informed decisions. The manufacturers grade the tires themselves for temperature, traction, and treadwear. The system has been essentially unchanged for decades, despite significant advances in tire engineering. And like a set of worn tires, UTQG is showing its age.
Tires must meet their assigned grades, but the scoring isn't precise, enabling companies to approach this strategically according to their marketing plans. As a result, even though the ratings are right on tires' sidewalls, comparing brands is still difficult for shoppers. (See our complete guide to tires to find the best tire for your car, SUV, or truck.) Winter/snow tires are excluded from UTQG, but all-weather, all-terrain, and all-season tires have UTQG ratings. 
Treadwear, for example, is not based on a mileage projection, but rather a numeric index of how well a tire wears in comparison to a reference tire. For instance, a tire rated at 200 will wear twice as long as a tire graded 100. That's good, but it doesn't tell how long the tire will last. For most consumers, the manufacturer treadwear warranty in miles is more intuitive and tends to be a better barometer because the manufacturer has to pay if the tire doesn't achieve the miles promised in the warranty.