When you shop through retailer links on our site, we may earn affiliate commissions. 100% of the fees we collect are used to support our nonprofit mission.
Learn more.
When the tread on your car's original tires starts to wear out, it's time to think about replacing the one piece of your vehicle that actually touches the road.
Should you just go back to the dealer that sold you your car, a chain tire store like Discount Tire, online through Tire Rack, a big-box retailer such as Walmart or Costco, or somewhere else?
A great place to start is our tires buying guide and Consumer Reports' own tire reviews. (Check our tire brand guides for Bridgestone, Continental,Cooper, Firestone, Goodyear, Michelin, Nitto, Pirelli, Toyo, and Yokohama.)
But you also need to know where to buy the tires. Here are some tips to help you make the best choice.
Big Tire Retail Chain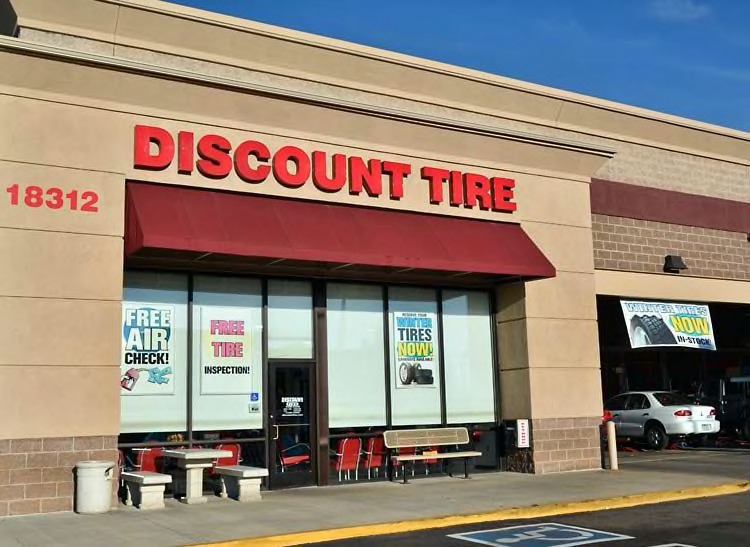 Retail chains such as Discount Tire, Tire Kingdom, or Les Schwab have a wide variety of choices. They also employ staff trained to help customers find the best tire based on their individual needs.
Most retailers will have adequate stocks of popular sizes—Discount Tire, for instance, stocks around 3,000 tires and wheels in each store—which means tires often can be installed right away, or sourced from a nearby branch. Discount Tire—branded in some states as America's Tire—deals exclusively with tires and wheels. Its installers have the benefit of experience because all they do, day in and day out, is install tires.
Because they buy in bulk, large retail chains can generally offer competitive prices on name-brand tires and good discounts on lesser-known brands, which is exactly what we found when shopping for tires for our 2015 Honda Accord. Discount Tire also has "house" brands, reasonably priced tires that are made by major manufacturers and rebranded for the chain's exclusive use.
Access to this on-site inventory of tires, combined with its face-to-face business model, is the key advantage to doing business with a large retail chain. Compared to a general automotive service center that offers an array of repairs, counter staff at tire-specific outlets will have more specific experience with tires. Discount Tire also has in-store displays that help to educate consumers on tire attributes they should consider when buying a tire.
Online Tire Retailer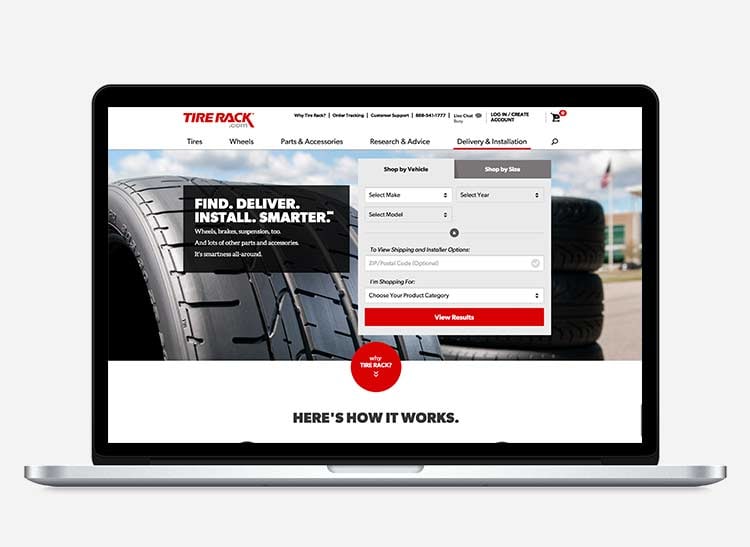 Tires seem like a strange thing to buy online, and the process can be confusing. But sites such as TireRack.com and Tires-Direct.com try to help make the process smoother.
For instance, after entering our car's year, make and model, TireRack.com presented a long list of potential tires—over 80 choices for our Honda. The site's "Tire Decision Guide" only narrowed the selection down to 68 recommended choices. So how do you decide? Tire Rack features a "Live Chat" option, but you can also read user reviews and Tire Rack staff's own advice.
Tire Rack says that every order is checked by a human to look for anomalies (such as a Florida resident buying snow tires). Once you've picked your tires, the site allows you to find a local installer to whom the tires can be shipped directly. Installation costs are paid directly to the installer, but the prices are disclosed on the site before purchase. Prices for installation in our Los Angeles shopping area ranged from $94 to $146 for four tires.
The information on Tire Rack is thorough, and arguably more objective than advice from whoever is staffing the counter at your local tire shop. But the process is best suited for those willing to learn about tires and do their own research. We found Tire Rack's prices to be comparable or slightly less than other retailers. Tire Rack does not add sales tax in all states, but shipping costs (around $75 for a set of four tires) offsets this.
Branded Tire Chain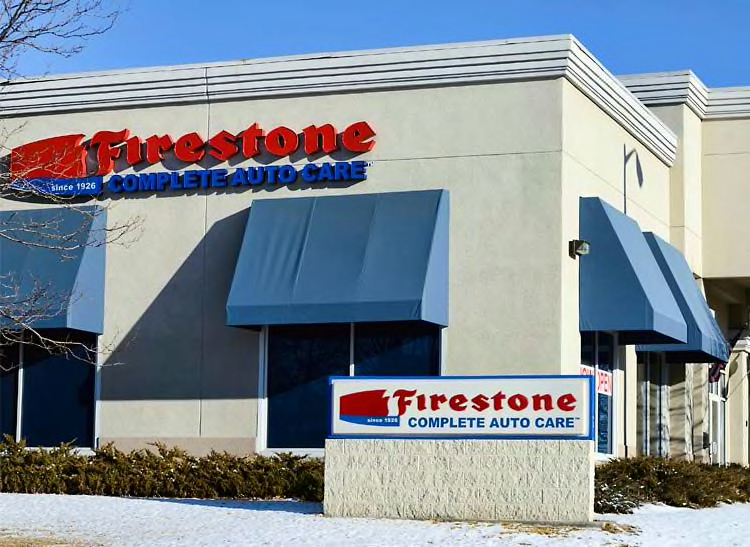 Chains like Firestone Complete Auto Care and Goodyear Auto Service are in the business of selling tires under their brand names, but do sell other tires as well.
Along with tire sales and installation, the chains offer a full line of maintenance services—basics such as oil changes, batteries, brakes and alignment along with engine, drivetrain, air conditioning, and cooling system repair. Every Firestone Complete Auto Care store claims to have at least one staff technician certified by Automotive Service Excellence—the nonprofit organization that aims to improve the skills of mechanics through training and certification.
Firestone is owned by Bridgestone; being a company-owned chain, it was not surprising that it emphasizes company-owned tire brands. The Firestone website displayed 13 tires for our Honda; all but three of which were Firestone or Bridgestone tires. The company tells us its stores also offer tires from Falken, Toyo, and Chinese budget brand Primewell, and that it has access to any other brand a customer might want to order.
We expected higher prices, but the website showed per-tire prices comparable to the other retailers we checked. The website advertises mounting for free, but buyers still pay for balancing, environmental and recycling fees, and, for newer cars, tire pressure monitoring system (TPMS) service—those prices vary by retailer and chain. Interestingly, the installation cost for tires purchased at the Firestone store was nearly $30 more than if we bought our tires from Tire Rack and had them shipped to the Firestone store for installation. A Firestone spokeswoman said installation and other tire-related services may be discounted based on marketing promotions available at the time.
Big-Box Retailer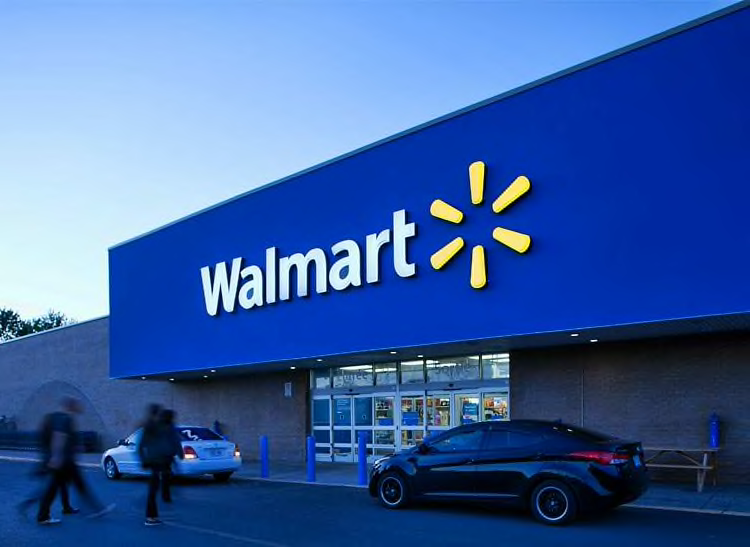 Walmart, Costco, and Sears are some of the large retail chains that sell tires as well as the types of basic automotive services offered by most quick-lube type shops, including oil changes, chassis lubrication, battery installation, light bulb replacements, air and cabin filter changes, and wiper blade replacement.
Like most tire retailers, Walmart offers a large variety of brands, nearly all of which come from well-known manufacturers. Costco and Sears also offer "house brand" tires—exclusive brands that are manufactured by other companies.
Shopping online at Walmart.com, we were presented with 46 choices for our Honda Accord, and prices for online purchases were comparable to other outlets we checked. Walmart offers free shipping or free store pickup for many of its tires. Installation begins at $12 per tire ($5 more if you purchase tires elsewhere), and our local store quoted us $74 for a set of four tires including recycling fees and resetting the TPMS.
New-Car Dealership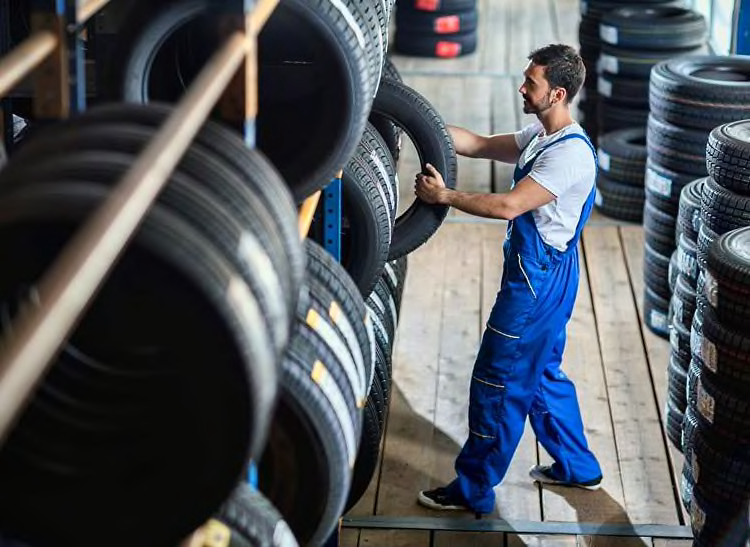 Dealerships may not seem to be the optimum place to go unless you are looking to replace your tires with the exact original equipment (OE) type found on your car. However, that is changing. For example, Honda told us that many of its dealers offer "Good-Better-Best" options, with a trio of tires chosen for a specific model. As confusing as tires can be, such simplified choices at the very least will ease the consumer's mental burden.
While dealers can generally order any tire the customer wants, many get their tire inventory from bulk distributor Dealertire. Many automotive brands' franchise contracts require their dealers to get their OE replacement tires from this distribution chain—which might limit your choices. But this also means dealers get a sweet deal when buying in bulk, and they can pass those savings along to you.
If you are looking for "ones like the ones on my car," it's worth getting a quote from your local dealership. OE tires often sell at a premium price at third-party outlets, so the dealer may not be too much more expensive than other tire retailers that may charge more for the tires but less for the installation. You should also factor in the convenience and time savings of having the tires changed while the car is already in the shop for other maintenance.
One note: Most tires that come on new cars do not come with a warranty. However, if one or two tires on your new car wear our very early, it's worth visiting your dealer to find out if the premature wear was caused by a problem with the car—such as incorrect alignment at the factory, an error which could fall under the car manufacturer's warranty.
Independent Dealer or Mechanic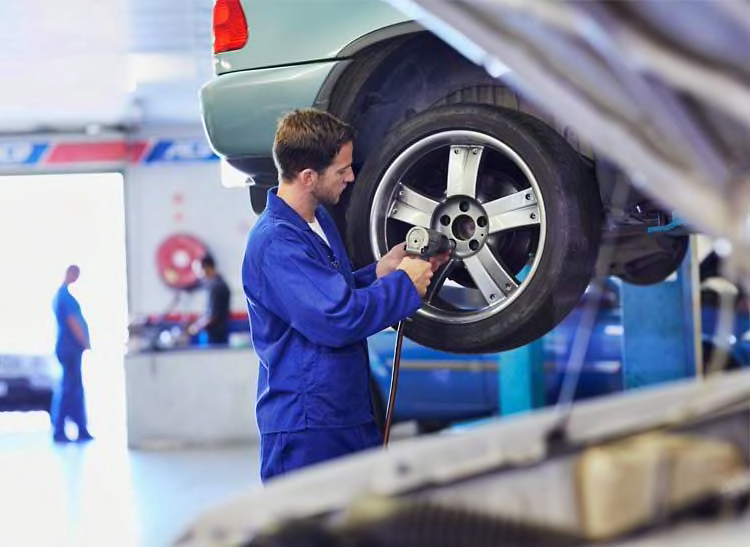 Though large chains now dominate the retail tire landscape, independent single-store shops sell lots of tires. Many have the expertise in selling and servicing tires at least on par to the big retailers.
As with all types of independent businesses, quality can vary widely. They can offer many of the brands that large retail chains have, but keep in mind that they may have to order the exact tire model you want and install the tires later. That's becoming more of a trend, even with big shops, as the number of tire sizes escalates into the hundreds.
We advise you to begin shopping when your tires still have some tread left, typically 4/32" of tread depth—about the distance between George Washington's head on a quarter to the edge of the coin. That's the time to call or visit your favorite tire store to see that it has—or will be able to get—the tire you want. Having that extra time to research and shop is a better alternative than rushing to get your bald tires replaced with whatever the store might have on hand.