Best Water-Saving Toilets for $200 or Less
You don't have to sacrifice performance to lower your water bill
When you shop through retailer links on our site, we may earn affiliate commissions. 100% of the fees we collect are used to support our nonprofit mission. Learn more. Imagine dumping an entire 5-gallon jug of drinking water into a toilet, then another single gallon of water on top of that, for good measure. Yep, that's about how much water older toilets use every time you push down the handle.
If you still have an old toilet, you're not only wasting water but also flushing money down the drain—up to $110 a year, according to the Environmental Protection Agency.
Federal standards require new toilets to use just 1.6 gallons per flush, and toilets that qualify for the EPA's more stringent WaterSense designation use only 1.28 gallons. And even now, with those standards in place, toilets are still the biggest water-consuming product in your home.
But is 1.6—or 1.28—gallons enough water to do the job?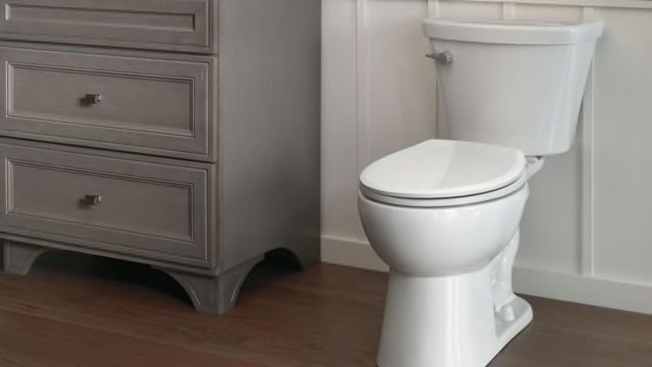 Water-Saving Toilets for $200 or Less