When you shop through retailer links on our site, we may earn affiliate commissions. 100% of the fees we collect are used to support our nonprofit mission.
Learn more.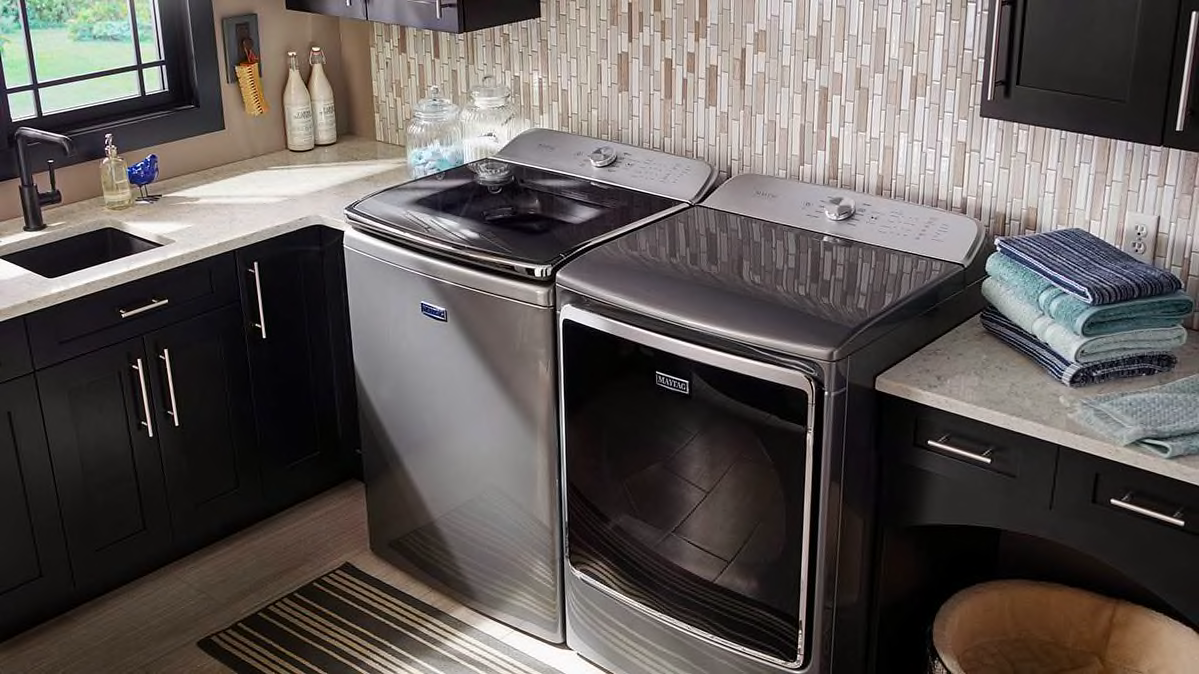 Agitator top-loaders aren't normally the most innovative appliances in the laundry aisle, but they remain popular: They accounted for 42 percent of the 9.6 million washers shipped to stores last year, according to the Association of Home Appliance Manufacturers.
Price is one reason for the popularity of agitator washers—they're the least expensive option. They're typically faster than other washer types. And they've been around a long time. "People tend to be familiar with agitator washers," says Richard Handel, who oversees CR's tests of laundry appliances.
The downside is performance. In Consumer Reports' tests, most agitator washers don't clean as well as high-efficiency top-loaders—the type without an agitator—or front-load washers.
To make agitators more appealing, manufacturers have begun to tweak the machines to be more like feature-rich HE top-loaders and front-loaders. That's why you'll see agitator top-loaders in our ratings that have stylish details, such as a stainless steel look and a glass lid. Some now have jumbo capacities, so you can do more laundry at once.
MORE ON LAUNDRY APPLIANCES
All of that drives up the price of the models, undercutting an agitator's biggest selling point.
A basic white agitator top-loader can sell for $600 or less. But models with added features and a stylish look cost about $700 to $1,200. By comparison, most HE top-loaders start around $650 and can reach $1,500. It's hard to find front-loaders under $700, and some sell for $2,000.
CR members can read on for ratings and reviews of the three best agitator top-loaders in our ratings, along with three to skip. As you're shopping, double check to make sure you can fit the new machine in your space (and through doors) by noting the dimensions in our washing machine ratings.

3 Worst Agitator Top-Loaders
You'll see more than 100 agitator top-loaders, HE top-loaders, and front-loaders in our washing machine ratings. These three agitator washers rank lowest of all washers tested. (Note that Whirlpool owns the Roper and Amana brands.)