When you shop through retailer links on our site, we may earn affiliate commissions. 100% of the fees we collect are used to support our nonprofit mission.
Learn more.
Our summer guide will arm you with all of the intel you need to avoid mishaps and keep the focus on fun. We recommend coolers that will keep your drinks chilled on the hottest days, beach anchors that will stand up to a stiff breeze, and towels that easily shake free of sand.
What's the Coolest Cooler of Them All?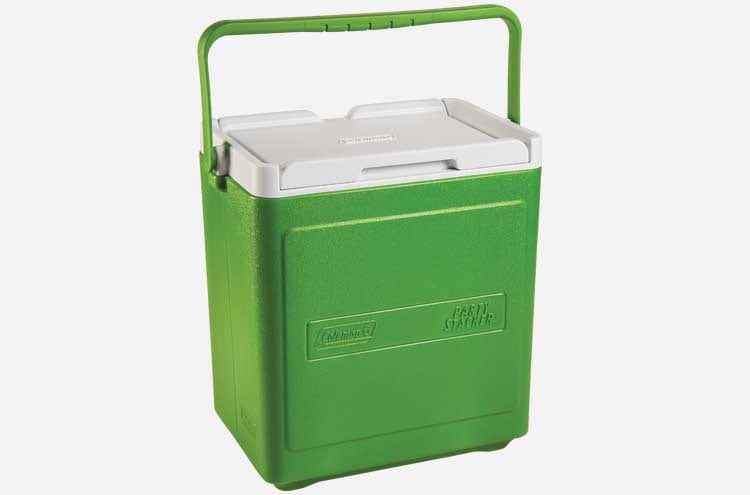 Last September Rebecca Cathey, a recent retiree from Oklahoma, was camped in her truck near Steamboat Springs, Colo., when she was woken up by the sounds of huffing, banging, and snorting outside. "Oh, my gosh," she thought. "Something's trying to get in the cooler!" That something turned out to be a bear. The cooler was a $350 Yeti Tundra 45, billed as bear-proof, and the animal gave up and left, presumably hungry. Score one for roto-molded polyethylene.
We tested a smaller, similarly constructed cooler, the $250 Yeti Roadie 20, along with three cheaper—much cheaper—options from Coleman, Rubbermaid, and a company called Lifoam that makes disposable Styrofoam models. Our take: For a day at the beach, we would choose the Coleman 18-Quart Party Stacker (shown) or the 20-quart Rubbermaid Cooler/Ice Chest. Both earned a Very Good in our tests for keeping ice frozen for a full day in 100° F conditions. Each costs about $20 and weighs 4.4 pounds empty. The Yeti keeps ice frozen almost twice as long, so it earned an Excellent score—but it costs 12 times as much and weighs 15.4 pounds.
How about the $8 Lifoam 22 Quart Cooler? It holds more than the other models, weighs a feathery 0.6 pounds, and insulates about as well as the Coleman and the Rubbermaid. Essentially disposable, it may last only a couple of days, so it scored only Fair.
—Jerry Beilinson
Beach Umbrellas That Won't Blow Away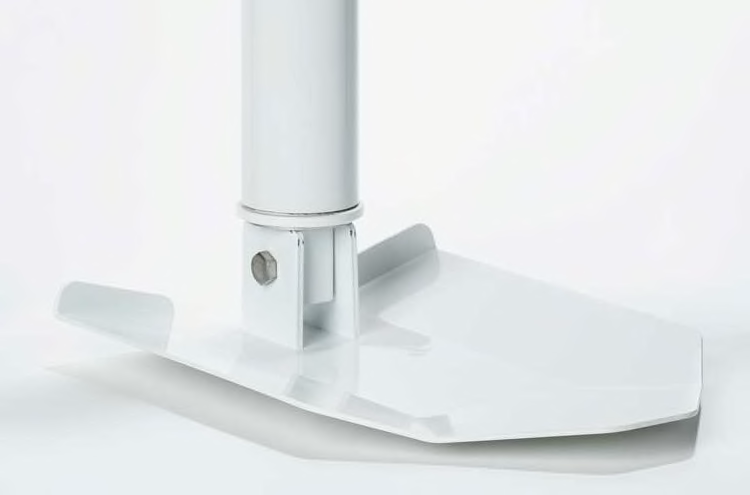 If you've ever chased a tumbling beach umbrella down a stretch of hot sand on a windy day as other sunbathers ducked and cringed, you know how important it is to make sure it's well-secured. But don't rely on brute force. For extra insurance, use an anchor to hold your umbrella in place. We recently tested seven models, all sold at mass retailers and online. Four have a screw-in auger design, one is buried in the sand, and two use the weight of sandbags to secure the umbrella pole.
We set them up in damp sand, following the manufacturer's instructions. Then we used a digital gauge to measure the amount of force needed to either pull them out of the sand or lift them off the ground. All were much better than just sticking a standard pole into the sand, but some held better than others.
Best Overall
The Dig-Git DG-00030 Umbrella Anchor/Shovel, $40 (shown), is essentially a shovel with a hollow handle that holds your beach umbrella. You use it to dig a hole, then to anchor the pole in place after you fill the hole with sand. Of all the models we tested, the Dig-Git required the most force to extract it from the sand.
Best Sandbag Model
The beachBUB Ultra Umbrella Base, $30, is a vinyl base that you fill with up to 120 pounds of sand, creating a weighted anchor. It held well. If you think you might have trouble twisting an anchor into the sand, this could be your best choice.
Also Tested
The USA Sand Anchor Plastic Beach Umbrella Sand Anchor, $16, has large auger blades to keep an umbrella firmly in place.
The Tommy Bahama Deluxe 7-Foot Beach Umbrella, $65, comes with a sturdy built-in anchor.
The Rio Brands XCB202CB-01 Sand Anchor, $10, has a shallow auger that didn't hold as well as wider augers.
The USA Sand Anchor Metal Beach Umbrella Sand Anchor, $18, didn't grip the sand as well as the plastic version. It may be better for hard, rocky beaches.
The Noblo Umbrella Buddy, $18, is a nylon bag that you fill with up to 30 pounds of sand. It works like the beachBUB but didn't hold as well.
—Devin Pratt
Go Ahead, Kick Some Sand on Our Beach Towel
A soggy, sandy towel is at the top of the list of beach annoyances, along with cloudy skies and bad hair. So when we heard of a towel designed to resist sand and water, we wanted to try it. The Sandusa (shown) is a nylon-backed cotton towel that comes in four bright, striped patterns and costs $50 (sandusa.net).
The nylon side, which you place on the sand, is "where the magic happens," the sales pitch says. To test the claim, we created a makeshift beach in our labs, with a sand-filled box and a wet sandbag as a stand-in for a sodden swimmer. We found that the Sandusa worked as promised. When we put it on wet sand, moisture didn't seep through to the cotton side you lie on. With our wet "swimmer" on it, the cotton side got wet but the sand underneath stayed dry and didn't stick to the nylon backing. Of course, on a windy day sand may still be blown onto the top of the towel. You can also use the towel to protect car seats from wet bottoms.
Our chief complaints: It's pricey! And at 63 inches long and 33 inches wide, the Sandusa is shorter and narrower than a standard beach towel. Also, it might create an unbalanced wash load, and drying in a dryer may damage the nylon.
—Celia Kuperszmid Lehrman
More Summer Must-Haves
Editor's Note: This article also appeared in the July 2016 issue of Consumer Reports magazine.