When you shop through retailer links on our site, we may earn affiliate commissions. 100% of the fees we collect are used to support our nonprofit mission.
Learn more.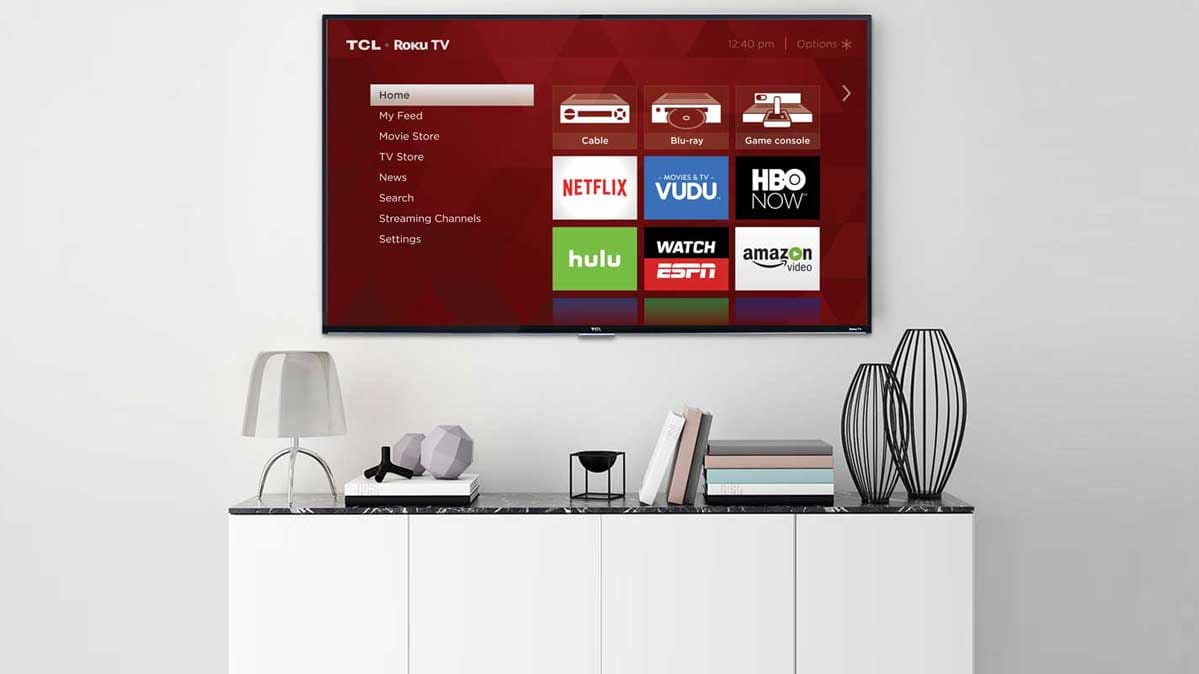 We're big fans of Roku's streaming platform and media players, which are among the top models in our streaming player ratings. But how about Roku TVs, which use the operating system as their built-in smart TV platform?
When Roku TV sets started appearing almost seven years ago, they came from minor brands and generally fell short when it came to picture quality and other measures of performance.
Consumers have more choices now, with some 10 brands offering Roku TVs, including Hisense and TCL. Some of these sets—certainly not all—perform as well or better than TVs from the best-known brands.
There are a couple of downsides to any Roku set. You'll need to sign in to a Roku account, or set one up, to use the TV. Also, the picture-setting controls are more limited than what you get with most sets. For example, you can't use the Roku remote control to adjust certain picture settings, such as gamma, which allows you to show greater shadow detail in darker images without changing the TV's actual black level, and noise reduction, which we typically turn off. With some Roku TV models, you can make adjustments using a smartphone app, but on others—mainly smaller, less expensive sets—the controls aren't available at all.
Where Roku TVs all deliver is their smart TV functionality. These sets offer a wide variety of content and a well-designed interface. They are compatible with Amazon Alexa and Google Assistant, as well as Apple HomeKit and Siri, plus Roku's own voice system. That means you can search for shows, pause movies, and launch a streaming channel using voice commands on compatible devices. They tend to be relatively inexpensive, too.
The Best Roku TVs
The following Roku TVs shine when it comes to picture quality. A number of them can deliver a great HDR experience, which is a major differentiator of quality in today's sets. We've also picked out some Roku TVs that lack top-notch HDR performance but that do well in other respects and could be worth considering if you're looking to save some money. The sets are arranged in order of CR ranking, starting with the top performers.
TCL 65Q825, 75Q825
These are 65- and 75-inch flagship sets from TCL for 2020. (We'll be testing 2021 sets throughout the year, as they arrive in stores.) Both models use Mini LEDs in their backlights, a feature that more brands are adopting in 2021. Mini LEDs can help LCD TVs improve black levels and contrast, and reduce haloing when bright objects appear against a dark background.
Both of these sets deliver top-notch picture quality and a very effective HDR experience. They support the HDR10 and Dolby Vision HDR formats, and deliver very good sound.
Like all Roku TVs, these sets can access a lot of streaming services, and they include support for Amazon Alexa and Google Assistant voice-powered digital assistants. The 8-series models come with a voice-enabled Roku remote control.
TCL 55R635, 65R635, 75R635
These three sets—the TCL 55R635, TCL 65R635, and TCL 75R635—may deliver the best balance of price and performance our TV labs saw in 2020.
All are in TCL's relatively affordable step-up 6 series but perform almost as well in terms of overall picture quality as the 8 series sets described above. Unlike older, 2019 6-series models, they use Mini LED backlights.
All three models deliver great overall picture quality and very good sound. The 65- and 75-inch sets have top-notch HDR performance, something that's unusual at this price, and the 55-inch model does very well. The 55- and 75-inch models did a bit better for 4K (UHD) and reducing motion blur on fast-moving images.
TCL 55R625, 65R625
These two 4K Roku TVs are 2019 sets that you can still find at several national retailers, including Best Buy and Walmart. Like their successors, they deliver a lot of bang for the buck, including top-notch picture quality and an enjoyable HDR experience. (Like the other TCL models we've included, they support both the HDR10 and Dolby Vision HDR formats.)
The big differences between these 2019 models and the 2020 R635 sets described above are that these lack Mini LED backlights, and their sound isn't as good.
Hisense 65R8F5, 65R8F
With these two models—the 65R8F5 and 65R8F—Hisense breaks TCL's stranglehold on better-performing Roku TVs. The two models are almost identical, except that the 65R8F5 set is sold through warehouse clubs.
Though they both deliver very good overall picture quality, their HDR performance can't quite match that of the TCL sets, and their sound is only average. There's a 55-inch Hisense 55R8F model, too, but we didn't include it here because its HDR effectiveness is even more limited.