When you shop through retailer links on our site, we may earn affiliate commissions. 100% of the fees we collect are used to support our nonprofit mission.
Learn more.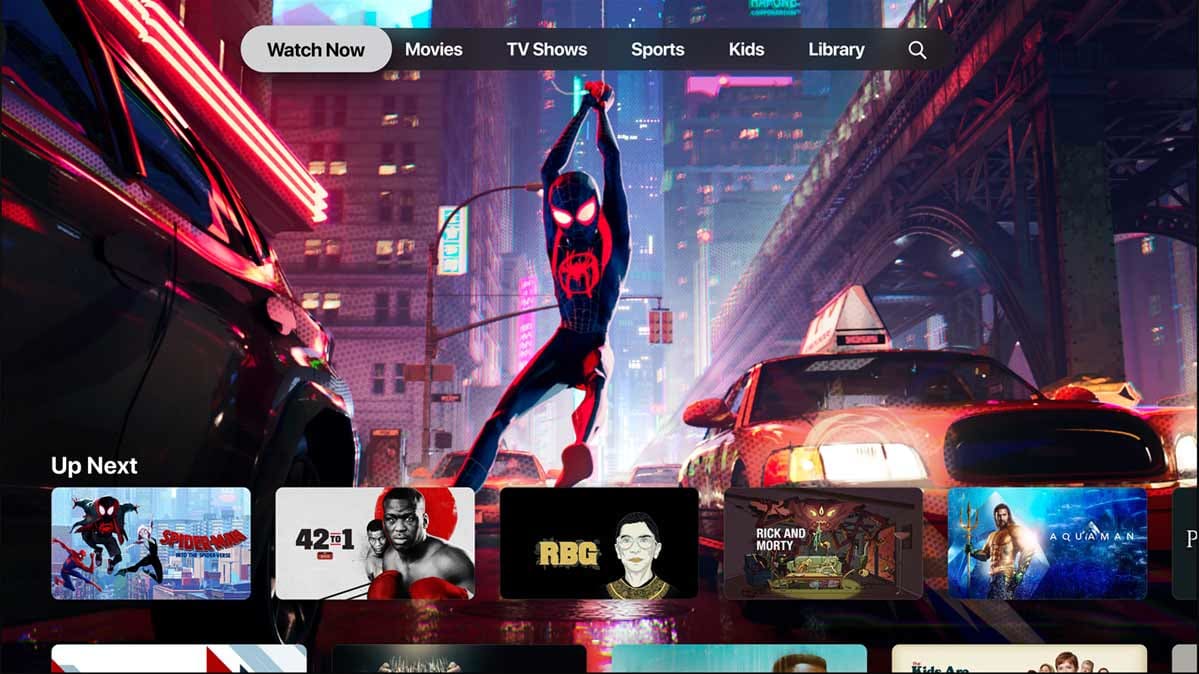 In anticipation of the Apple TV+ streaming service launching this fall, Apple has unveiled an Apple TV app for not only Apple devices but also Samsung smart TVs.
The deal with Samsung, announced at the CES 2019, means that for the first time you'll be able to get Apple content directly on a TV without having to hook up an Apple TV or stream video from an Apple device using AirPlay.
"This is a pretty clear message from Apple that just because they didn't do something in the past doesn't mean they won't do it today," says Dan Rayburn, principal analyst at the research firm Frost & Sullivan. "It's a different mentality, a way of saying Apple is open to new ideas and initiatives when it makes sense for the company. Given that the deal is with Samsung, a TV manufacturer, it's clear Apple wants to expand their reach into the big screens in the living room, since they already have the small-screen business locked up."
The Apple TV app is exclusive to all 2019 and select 2018 Samsung smart TVs. But at CES, several companies, including LG, Sony, and Vizio, told us that later this year they'd have the app, as well as support for AirPlay 2 and the Apple HomeKit, Apple's Siri-powered smart home system (think Amazon Alexa and Google Assistant).
Samsung TVs have AirPlay2, which lets you play videos and other content from an iPhone, iPad, or Mac computer directly on the TV. However, the company isn't supporting HomeKit.
When we asked when other TV brands would get the app, Apple declined to comment beyond saying "it will come in the future." That could be as late as the third quarter, according to an executive at one of the TV manufacturers who asked not to be named. That's likely when the new Apple TV+ service will launch.
The Apple TV app will also make it to the Roku platform later this year, presumably both Roku streaming players and Roku TVs.
We recently previewed the new Apple TV app. It employs the company's usual slick, well-conceived interface and intuitive, eay-to-use menu system.
As the photo below shows, content is organized around five main headings: WatchNow, Movies, TV Shows, Sports, Kids, and Library.
The Kids section has handpicked selections from Apple's editorial staff, and the Library is where you'll find the movies and shows you bought through iTunes.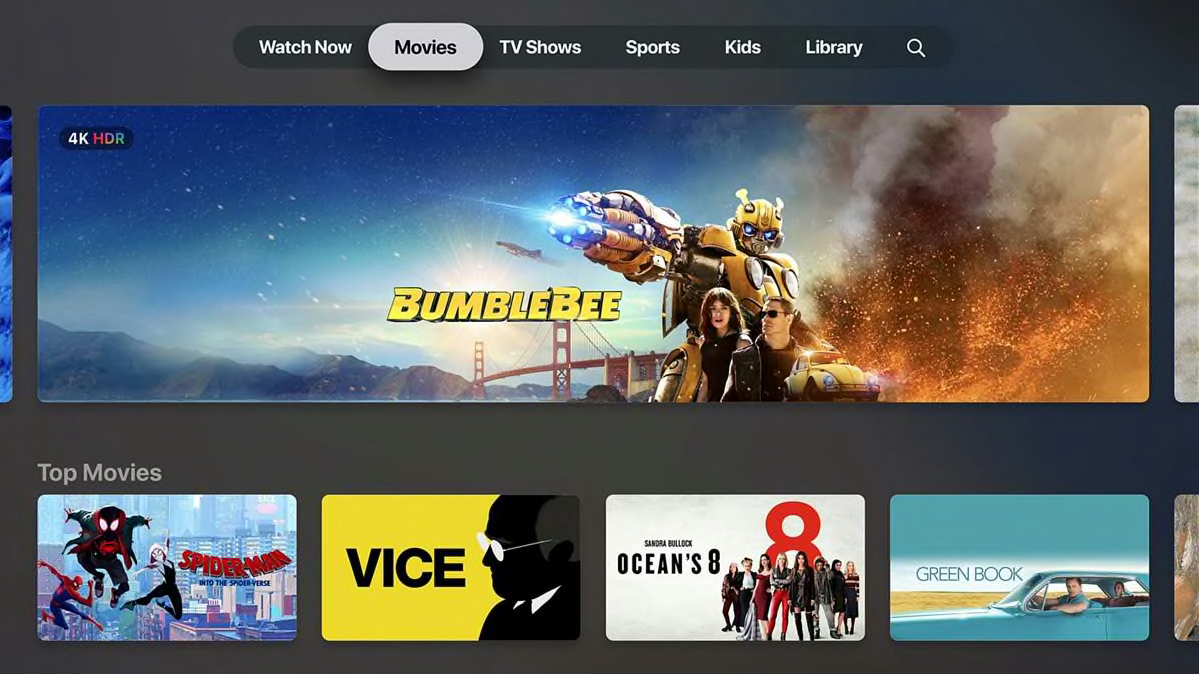 Apple Channel Store
One new feature is a channel store, much like Amazon's, that lets you subscribe to Epix, HBO, Showtime, Starz, and other premium channels from within the app.
The Apple TV app also supports several streaming services, including Amazon Prime videos, DirecTV Now, Hulu, and PlayStation Vue, as well as network apps from ABC and NBC. Apple says CBS All Access will be added soon.
You subscribe to these channels or services using your Apple ID and password—no need to create separate log-ins—and you can watch them right from the Apple TV app.
With Apple's Family Sharing feature, you can share shows with up to six family members, and you can even watch some content offline.
The Apple TV app will also include support for several pay-TV services, including Charter/Spectrum, Optimum, and Suddenlink/Altice; only Spectrum is available right now.
Netflix is notably missing; Apple didn't say whether that service will ever be added.
As with many other services, you'll receive program and movie recommendations based on your viewing habits. To create these, Apple uses both programmed and personally curated recommendations from its editorial team.
The company claims it offers access to more than 150 video apps and streaming services, and more than 100,000 iTunes movies and TV shows, including a large assortment of 4K HDR titles in HDR10 and Dolby Vision HDR formats.
Next Up: Apple TV+
The new Apple TV app could be viewed as a precursor to the forthcoming Apple TV+ video streaming service, which will be available within the Apple TV app.
Unlike Amazon Prime and Netflix, which offer vast libraries of original and licensed content, Apple TV+ will have only original TV series, feature movies, and documentaries, the company says. You can add premium networks and services using Apple TV Channels in the app.
Apple TV+ pricing hasn't been set; analysts have predicted a monthly cost of $10 to $15.
Apple's focus is on the major TV brands, but the company might extend the range of the Apple TVs app and Apple TV+ to more value-oriented brands.
"Apple has always been about quality, so it will be interesting to see where they draw the line with lower-priced TVs," Rayburn says. "The Roku TV platform would get them to a lot of other brands, such as Hisense and TCL, but it may not make sense for them to be on other TVs if Apple wants to set a level of quality from a picture quality and HDR standpoint."