When you shop through retailer links on our site, we may earn affiliate commissions. 100% of the fees we collect are used to support our nonprofit mission.
Learn more.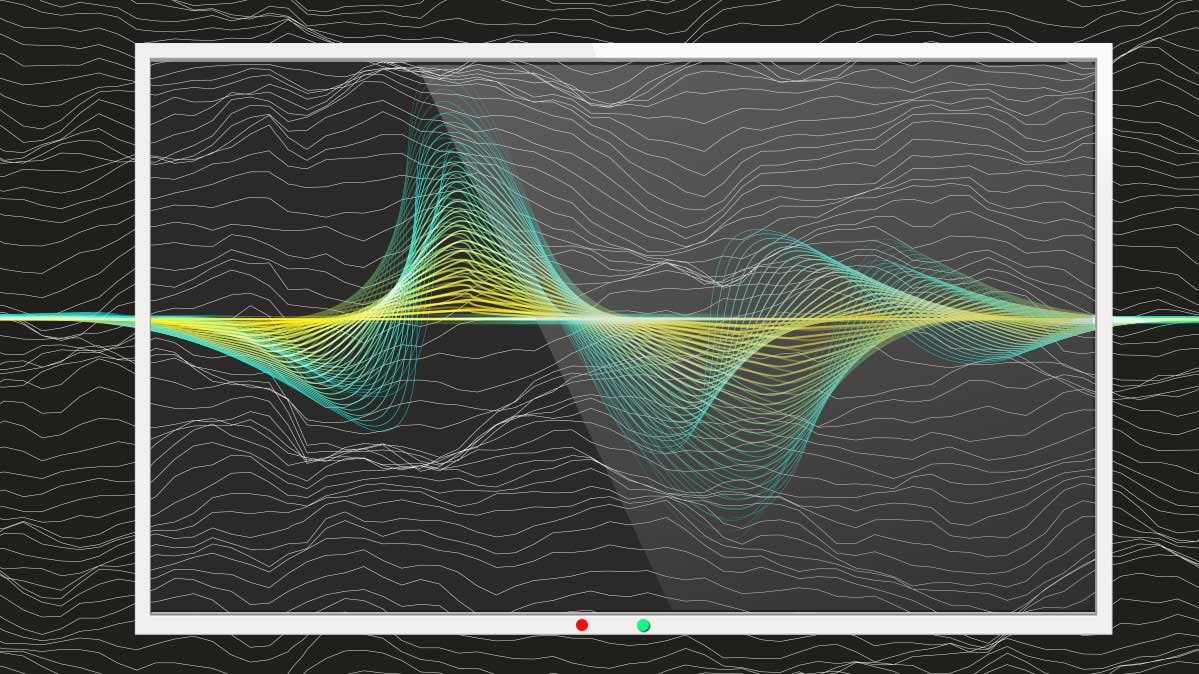 For several years, TV sound quality was on the decline. But it appears that manufacturers have improved sound despite the limitations of ever-slimmer designs. The result? More TVs, especially larger models, can deliver satisfying sound that complements their great picture.
In our TV ratings of more than 260 models, just over half of the 55-inch and larger models have sound quality that's rated a Very Good or an Excellent.
That's not the case when you move to smaller sets—less than 20 percent of the 46- to 52-inch models we've rated earned similar high scores.
Great sound might not come cheap: We see a correlation between price and sound quality, with most of the best-sounding sets also among the most expensive.
But our ratings include a number of TVs that deliver sound just a notch below the best sets, and their built-in speaker might be good enough that you don't have to buy a separate sound-bar speaker system.
To help you in your search, we've identified TVs with the best sound quality possible, plus a handful of more modestly priced models that can still deliver a satisfying audio experience for TV shows, movies, and even music.
To take a deeper dive, check our TV ratings and sort the sets based on sound quality. Use the drop-down menu under Sort at the far right side of the ratings chart.
Higher-Priced Models
If top-quality sound is of paramount importance, consider these sets. They all scored our highest rating for sound quality.
LG OLED TVs
LG OLED TVs currently top our ratings in the 55- and 65-inch categories, with top-notch picture quality and unlimited viewing angles. But the fact that just about every LG OLED TV in these categories delivers great sound often gets overlooked. (The one exception was the LG OLED65E8PUA, with sound that's rated a Very Good.) Right now prices are fluctuating pretty significantly, but you can buy the 55-inch LG OLED55C8PUA for about $1,500, and the 65-inch LG OLED65B8PUA is on sale for about $1,850. These are the lowest prices we've seen so far for these models. Models in higher series are even more expensive.
Sony OLED TVs
Sony's OLED TVs have also been top performers in our ratings, and models in both the A8F and A9F series deliver top-notch sound quality. To deliver that great sound, these TVs use a unique Acoustic Surface audio technology, which utilizes vibrating actuators that turn the entire panel into a speaker, paired with a subwoofer mounted in the rear angled stand. You'll probably pay about $2,300 right now for the 55-inch Sony XBR-55A8F and closer to $3,000 for the 65-inch Sony XBR-65A8F model. The Sony XBR-65A9F and Sony XBR-55A9F A9F-series sets are a bit more expensive.
LG 65SK9500PUA LCD/LED TV
This is LG's flagship LCD-based model, in its Super UHD series. (Note that this series is being rebranded under the NanoCell TV moniker in LG's 2019 TV lineup.) You can find this set, which cost about $2,200 a month or so ago, for about $1,800 right now. The 55-inch LG 55SK9000PUA is priced under $1,000 at several retailers.
Samsung QLED LCD/LED TVs. Samsung offers several series in its top-tier QLED lineup, and many of its top models—including the Samsung QN65Q9FN, Samsung QN65Q8C ($3,000), Samsung QN65Q7CN ($2,300) and Samsung QN65Q7FN ($2,200)—deliver great sound. (A few other Q8 and Q7 models have sound quality a notch below these sets.) Oddly, in the 55-inch category, only two Q7 models—the Samsung QN55Q7C ($900) and Samsung QN55Q7F ($1,200)—earn the highest scores for sound, but they;'re both 2017 models that are getting harder to find..
Moderately Priced Models
There are also a number of TVs that deliver satisfying sound—earning Very Good sound-quality scores in our ratings—as well as great picture quality at lower prices.
Here are some terrific options, all priced under $1,500.
Samsung QN65Q6FN: This is the entry-level model in Samsung's QLED lineup. Right now you can buy the 65-inch set for about $1,150 and the 55-inch set, the Samsung QN55Q6FN, for about $800.
Samsung UN65NU8000: This set, a step-up model in Samsung's mainstream NU-series, costs less than $1,000 at several retailers right now. You also get great picture quality and very good HDR performance. The 55-inch version, the Samsung UN55NU8000, costs about $800; the Q65 model above might be a better bet.
LG 65SK8000PUA: This is a step-up model in LG's Super UHD TV lineup, and it's hovering between $1,000 and $1,100 right now. It earns Very Good marks for picture quality, though its HDR performance is below average. The 55-inch version, the LG 55SK8000PUA, has similar scores and costs about $750.
Sony XBR-60X830F: This is a midline set in Sony's 4K lineup, selling for about $1,100 right now. It has better HDR than the LG above it but lacks that model's wider-than-average viewing angle for an LCD set.
LG 65UK6500AUA: This larger 65-inch set is selling for about $780 at Costco right now. You can buy the 55-inch version, the LG 55UK6500AUA, for $400 at Costco and Sam's Club. Its score is similar to the 65-inch model.
Samsung UN65NU7100: This set, an entry-level 4K for Samsung in 2018, is selling for $700 to $850 at various retailers, so shop around. The 55-inch version, the Samsung UN55NU7100, has very similar scores and sells for about $500.
Hisense 65H9EPLUS: This model, which sold for more than $1,000 a few months ago, now costs about $800 at Best Buy. This is a top-tier model in Hisense's 4K TV lineup. The sound quality on the 55-inch version, the Hisense 55H9EPLUS, isn't quite as good, with only an average score.