When you shop through retailer links on our site, we may earn affiliate commissions. 100% of the fees we collect are used to support our nonprofit mission.
Learn more.
When you shop through retailer links on our site, we may earn affiliate commissions. 100% of the fees we collect are used to support our nonprofit mission. Learn more.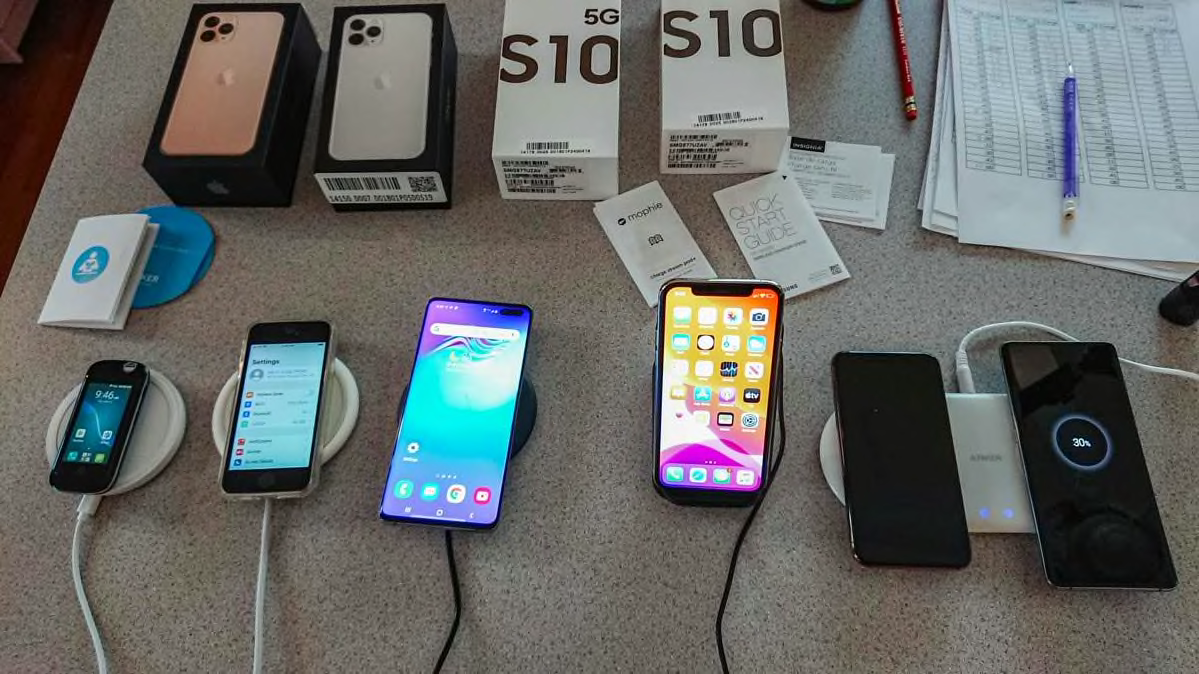 Wireless chargers have become a popular tech accessory for people looking to power up their smartphone without adding more cords to their lives.
While the most basic wireless chargers cost less than $20, some run more than $100. How do you know which one to buy? And what does paying more get you, if anything?
To help answer those questions, Consumer Reports tested a half-dozen wireless chargers ranging in price from $25 to $60.
First, our lab technicians measured how long it took for each device to fully charge both an iPhone 11 Pro Max and a Samsung Galaxy S10. (Note that you need a phone that's compatible with wireless charging to use any of these devices.) Then testers averaged those scores.
They also looked at how easy and convenient the chargers were to use. Testers noted whether they included features such as multicolored LED lights that make it easy to see whether a phone is still charging or has finished. Devices that use widely available—and therefore easy to replace—cables were specifically noted, as was the one device we tested that can charge two phones at the same time.
While there were some differences in charging speeds, all the products powered up the phones in a reasonable amount of time and didn't short out when sprayed with a small amount of water. (We threw in that test because some of these chargers spend their life on spots like kitchen counters.)
However, we did notice some key differences to take into account when you shop.
Before we get to the detailed results, which are available to CR members, there are a few things to understand about wireless chargers.
First, they aren't designed to give your phone a quick burst of juice on the go. For that, it's better to plug your phone into an outlet. Wireless chargers are best for when you're sitting at your desk for a few hours or about to hit the sack at night.
On the other hand, you can use a wireless charger for both iPhones and Android devices—some will even charge more than one device at a time—helping to cut down on a rat's nest of tangled cords.
That's a big perk for me. As someone who reviews smartphones and other mobile devices for a living and a mom of two phone-obsessed kids, my wireless chargers play a key role in keeping everything powered and reducing the sometimes crazy number of cords plugged into power strips all over the apartment.
With wireless chargers you don't need to hunt for and untangle the proper cord from under a table when a particular device needs juice. That's no fun, especially if you're ready to call it a day and catch some zzz's.

What to Look for in a Wireless Charger
All the chargers we tested are Qi-compatible. (Qi is pronounced "chee.") Developed by the Wireless Power Consortium, it has become an almost universal charging standard.
In addition, these wireless chargers all support Samsung's Fast Charge technology—if you have any relatively high-end Samsung phone from recent years, they should provide extra-fast charging.
The fastest model by far in our test is the Samsung 15W Qi Certified Wireless Charging Stand, $60, with an average charging time of 2 hours and 30 minutes. But what I really like about the Samsung is the design. As the name implies, it's a stand, rather than a flat pad. That makes it easier to see the time and notifications on your phone while you charge it.
That's particularly convenient on a nightstand, where it keeps you from having to fumble to see the time in the middle of the night. You can also place your phone on the stand horizontally for better video viewing.
For some people, a multidevice charger is the way to go. If you have more than one phone to charge, that can be a space saver. And it didn't take the model we tested, the Anker PowerWave 10W Charger, $50, any more time to power up two phones than it did one.
There are also models out there that include specific charging spots for your smartwatch, wireless earbuds, and other compatible devices, further reducing the need for plugs and cables. (We didn't test any of these chargers this time around.)
Note that our charging times can help you compare the charges, but how long it takes your phone to charge may vary. For one thing, it depends on the capacity of the battery—it takes longer to fill up a bigger tank, right?
Here are the detailed test results.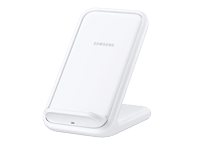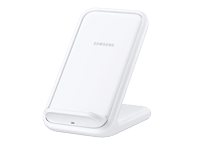 This model has a built-in cooling fan and a gridded surface that lets air flow behind the device, which is meant to allow for faster charging. As a small trade-off, the charger is bulkier than most of its competitors.
The angled stand also allows you to view a phone's screen in portrait or landscape position as it charges. The LED status indicator tells you when power is on, the device is charging, and the charging is complete. The model features a proprietary power cable, which could be a problem if you misplace it. It's also relatively short at 3 feet, 2 inches long.
Buy at: Amazon (White), Amazon (Black), Best Buy (White), Best Buy (Black), B&H (White), B&H (Black)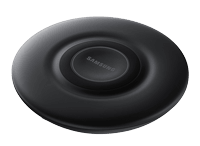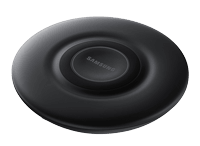 This model is relatively compact and has a built-in cooling fan for faster charging. The round status indicator changes color when the device is fully charged but takes up to 30 seconds to alert you if the device is positioned incorrectly on the charging pad—that can be a nuisance if you've already walked away and don't notice. The 4-foot-long standard microUSB power cable can be replaced without much hassle.
Anker PowerWave 10W
Price: $50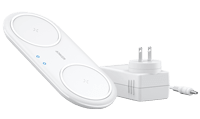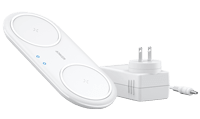 This model can charge two devices at once, and that extra utility does not affect the speed, according to our tests. One device or two, the charging times are roughly the same. The unit also has versatile LED status indicators that tell you when the power is on, the device is charging, and the voltage is correct (in case you inadvertently use the wrong power adapter). The indicators do not, however, inform you when the device is fully charged. The unit features a proprietary 4-foot-10-inch power cable and plug, which requires an AC outlet.
Buy at: Best Buy
Belkin BOOST UP 10W
Price: $40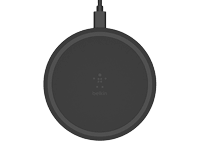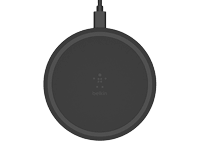 Mophie Charge Stream Pad+ 10W
Price: $60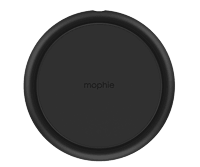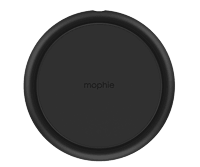 This model is compact but slightly heavier than most (7.5 ounces with cable and adapter). It has a nonslip, rubberized coating on the charging surface. The small, dim LED status indicator remains lit even after the device is fully charged. The standard microUSB cable is high-quality and a generous 5 feet, 1 inch long.
Buy at: Amazon, B&H, Staples, Zagg Brands/Mophie