When you shop through retailer links on our site, we may earn affiliate commissions. 100% of the fees we collect are used to support our nonprofit mission.
Learn more.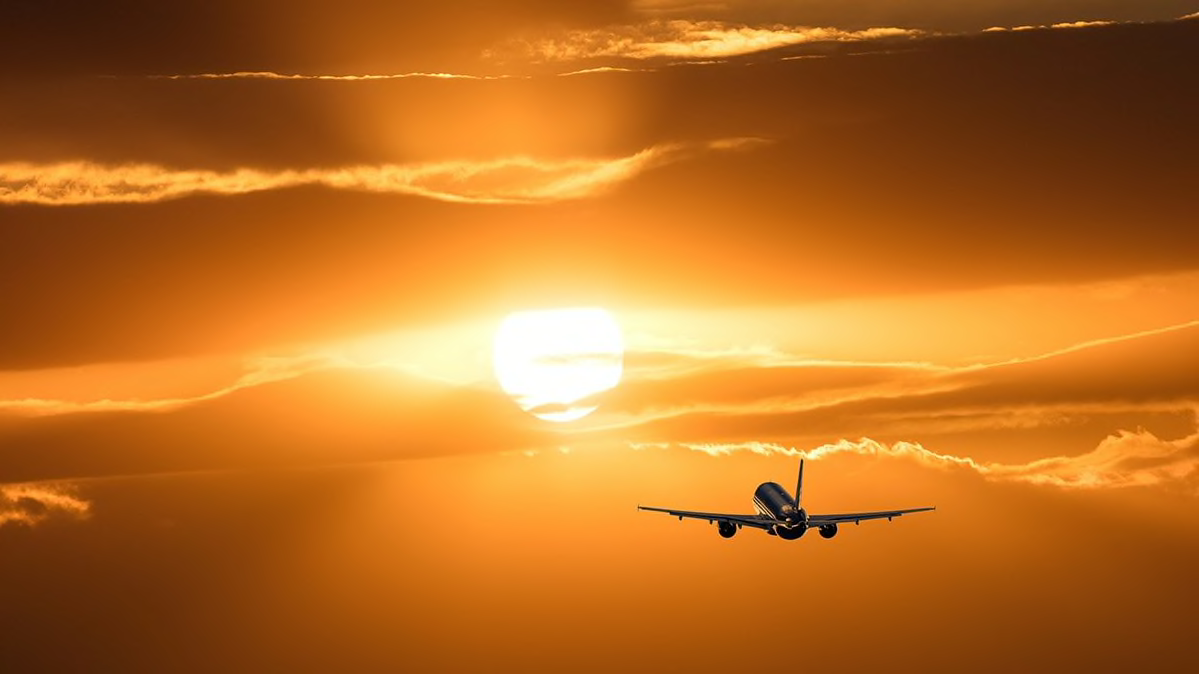 It's probably too late to find a cheap airfare for the holidays, but you can still grab deals for travel after New Year's if you act soon.
The week of Cyber Monday (Nov. 26) is a great time to find cheap airfares, with Tuesday (Nov. 27) being the absolute best day of the year, according to the experts at Hopper, an airfare tracking app.
Hopper, which has tracked post-Thanksgiving airfare deals for the past few years, found 20 to 25 percent more deals on the Tuesday after Thanksgiving last year than on a typical day, according to Patrick Surry, Hopper's chief data scientist. He expects a similar or higher number of deals this year.
The discounts may be particularly generous this year because fuel prices have remained relatively low. "Because their underlying costs are lower, airlines have more ability to discount," Surry says.
Another factor: Because the holiday shopping season has traditionally been a pretty slow time for post-holiday travel bookings, Surry says airlines offer deals to drive business.
What kinds of bargains might you expect?
"We've seen upwards of 40 percent on some tickets to bucket-list destinations like London (41 percent off), Barcelona (36 percent off), Hong Kong (32 percent off), Turks and Caicos (42 percent off), and many more," Surry says. "The airlines are piggybacking on the Black Friday and Cyber Monday deal-hunting mindset to reach consumers already looking for bargains."
Keep in mind that the deals are not likely to be offered on the already rock-bottom basic-economy fares, or on sky-high first-class ones, either, Surry says. Rather, you'll most likely find bargains on so-called premium- or enhanced-economy fares, a relatively new class of air travel that includes amenities such as more legroom, priority boarding, and checked bags.
Therefore, Surry stresses that consumers make sure they understand what add-ons they're getting, or not getting, with the ticket they buy.
"It's getting harder for the consumer to navigate because there are so many different options," he says.
Smart Shopping Strategies
Tracy Stewart, a travel editor at Airfarewatchdog, agrees that the week of Cyber Monday is a good time for airfare deals. He stresses, however, that consumers should cast a wide net. That includes following airlines on their social media accounts and setting up alerts so that you can be notified immediately when a cheap fare is available.
"You definitely have to tune in via Twitter or a newsletter alert because a lot of these sales are so limited, they can sell out really quickly," he says. "JetBlue, for example, has a lot of flash sales. But there aren't a lot of seats, which is pretty common with these types of sales. So if you don't get on it within a couple of hours, you probably will miss out."
Another strategy, according to Surry, is to visit your favorite airlines' websites and see whether they're advertising any deals. You can also check travel websites, such as Kayak and Google Flights.
The deals will be particularly useful for people who have some travel date flexibility, Surry says, because the majority will be offered for off-peak travel dates.
"You're probably not getting a sale on your flight home for Christmas or for your spring break week, but some airlines will offer discounts that are broadly applicable," Surry says. "Other carriers will try to fill in dates where they're currently weak."
International Opportunities
And while deals are going to be offered for both domestic and international travel, Surry says some of the best discounts will be for overseas trips.
Surry says that airlines such as Icelandair, Cathay Pacific, Philippine Airlines, and South African Airways have already confirmed that they'll be offering deals Tuesday. More participating carriers will be announced next week, according to Hopper.