When you shop through retailer links on our site, we may earn affiliate commissions. 100% of the fees we collect are used to support our nonprofit mission.
Learn more.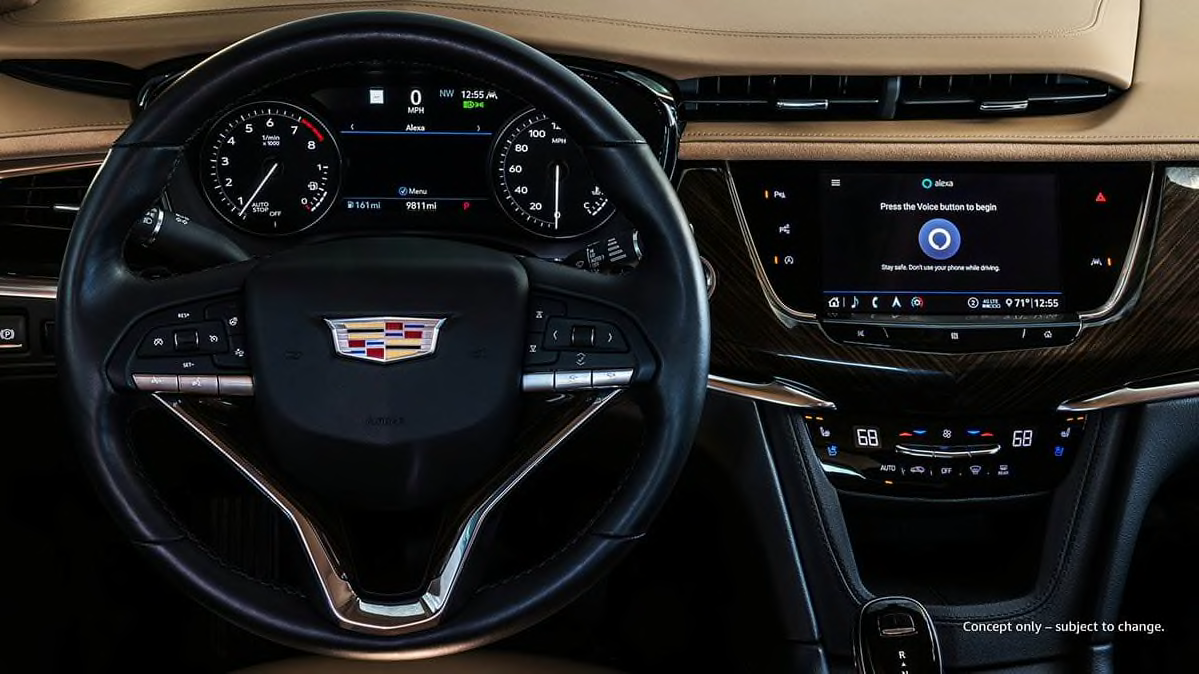 Amazon's Alexa voice assistant is coming to millions of Chevrolet, Buick, Cadillac, and GMC vehicles.
General Motors announced Wednesday that cars, trucks, and SUVs from 2018 and newer model years will have Alexa available on their dashboard in early 2020, as long as the vehicle has a compatible infotainment system.
Alexa integration is already available in certain new vehicles from Audi, BMW, Ford, Lexus, Lincoln, and Toyota.
CR earlier tested Alexa on a 2018 Ford EcoSport and a 2019 Lexus ES350 and found that in both vehicles it did not work as seamlessly as promised, and it did a worse job understanding voice commands than Android Auto or Apple CarPlay.
We don't yet know if these same issues will affect the GM interface, but the automaker has said the setup process will be easier. In response to emailed questions, GM spokeswoman Jordana Strosberg told CR that Alexa will be fully integrated into existing vehicles' infotainment systems and won't force users to download an additional app on their phones, which Ford and Lexus require.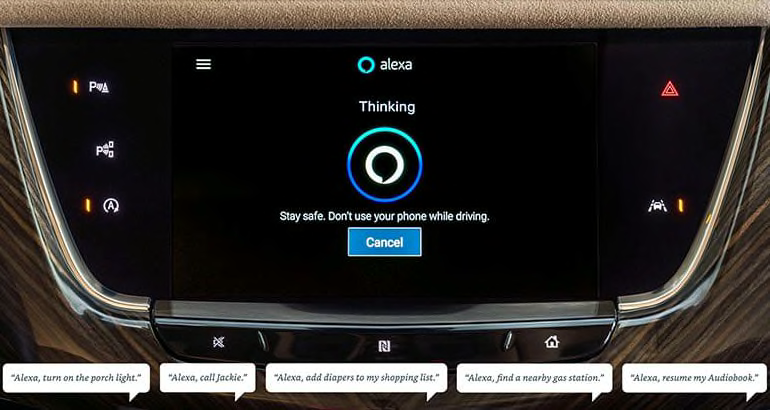 Privacy Concerns
Privacy concerns still exist, however, because Alexa uses location-based services that let Amazon know where a vehicle is located. Additionally, research from Consumer Reports and Northeastern University showed that Alexa-equipped smart speakers occasionally picked up conversations that they shouldn't have.
After our earlier tests in the Lexus and Ford, an Amazon spokesperson told CR that customers can delete their location data even after it has been collected in Amazon's Manage Your Content and Devices page.
GM's announcement came on the same day that Amazon promised a host of other updates to Alexa including a new Echo speaker, new language capabilities, new troubleshooting skills, the ability to delete personal data, and the option to switch Alexa's voice for that of a celebrity. (Samuel L. Jackson will be the first famous voice offered.)
Owners of certain GM vehicles who subscribe to the OnStar vehicle telematics service can already use an Alexa-equipped smart speaker to remotely start or stop a car's engine, and lock or unlock the doors.

Alexa capability can be added to other cars with the $50 Echo Auto device. It's about the size of a pack of cards and uses your phone's data connection but has its own integrated microphones that are designed to hear your voice over the sound of music and road noise. It's a simple device that plugs into an auxiliary port or connects using Bluetooth.