When you shop through retailer links on our site, we may earn affiliate commissions. 100% of the fees we collect are used to support our nonprofit mission.
Learn more.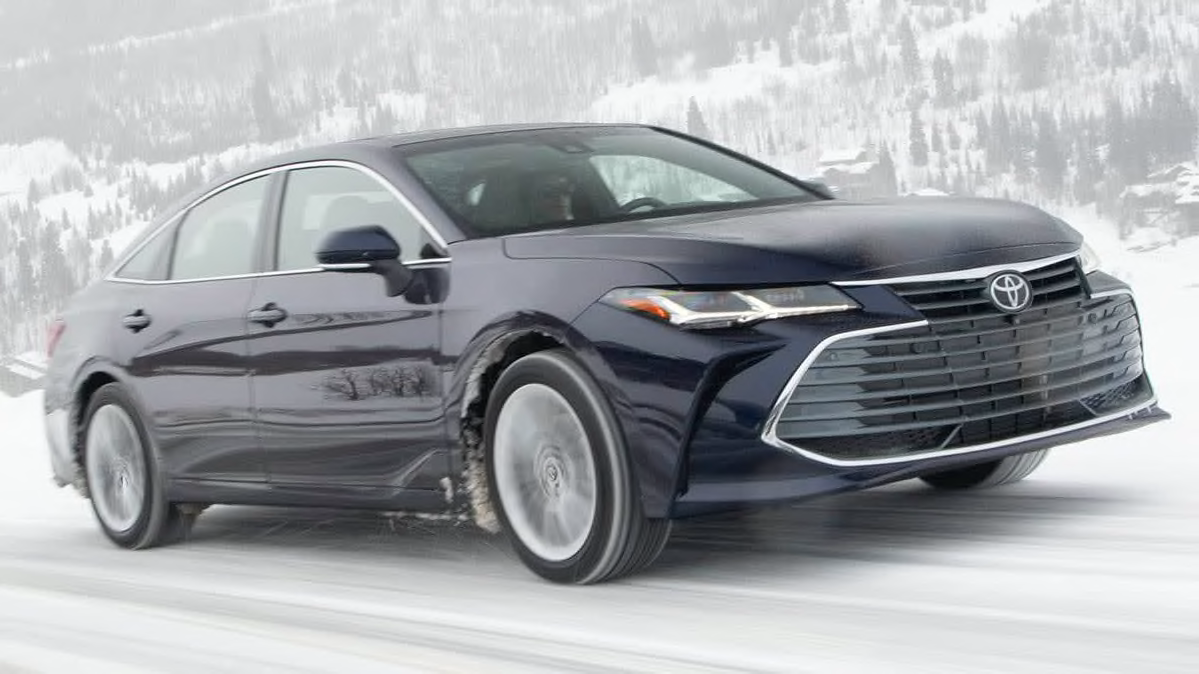 The airwaves and the Internet are abuzz with holiday deals on the latest gizmos and gadgets. But if you're looking for truly colossal savings, check out some of the offers at your local car dealerships, where you can save big money.
There are benefits to spending your shopping time buying a new car:
• You could save thousands of dollars.
• Some 2021 models already have huge discounts.
• There are extreme deals available on remaining 2020 models, though selection may be limited. Recommended 2020 SUVs with national deals promising significant savings off the sticker price are listed at the bottom. (See our complete list of recommended 2020 cars, SUVs, and trucks with big discounts.)
• Dealers are typically more willing to negotiate to meet their quotas as the end of the month approaches.

Studying the current 2020 and 2021 deals, we found that the difference between the model years is often just a few hundred dollars, certainly not enough to offset the accelerated depreciation that a 2020 vehicle will suffer this year. (This being 2020, there are some examples where there is a large price difference, so do check all pricing and transaction prices before making assumptions. Pricing information is available throughout our model pages.) Plus, there's always the potential to get more features, especially advanced safety systems, in the latest version. For these reasons, our focus here is primarily on 2021 models.
Even among 2021s, we're seeing potential savings off MSRP (factoring in all national discounts and negotiation room) of up to 17 percent. Plus, there may be regional and local incentives to add urgency to this shopping holiday.
In choosing the models to highlight, we concentrated on those with a strong Overall Score, which factors in road-test performance, owner satisfaction, reliability, and safety. (Learn more about CR car ratings.)
All nationwide incentives are good until at least Nov. 30, meaning they extend through Black Friday and Cyber Monday. The vehicles are listed in order of percentage of potential savings available off the sticker price. Similar discounts can be found on other versions in addition to those spotlighted.
Detailed pricing information is available on all current vehicles from their respective model pages, linked below.
Shop CR's Car Buying Service From Home
The Consumer Reports Build & Buy Car Buying Service is evolving to face the challenges during the pandemic. Our service allows you to access a nationwide network of more than 16,000 dealers to provide upfront pricing information and a certificate to receive guaranteed savings off MSRP.
A growing number of dealerships in the network are part of a Buy From Home program, which allows buyers to complete the buying process without going to a dealership. Participating dealerships take you through the paperwork remotely and deliver a sanitized vehicle right to your home, all at a fair price. Those dealers have a special banner on the site that says "Buy from Home: Have your vehicle delivered to you and complete your paperwork at home."
Chevrolet Equinox: 17% Off
Toyota Avalon: 16% Off
GMC Acadia: 15% Off
Toyota Corolla: 14% Off
Kia Sportage: 14% Off
Hyundai Kona: 13% Off
Toyota Supra: 12% Off
Toyota Corolla Hatchback: 12% Off
Kia Stinger: 12% Off
Nissan Altima: 12%
Below are the standout deals on CR-recommended 2020 models, presented in alphabetical order.
Best Black Friday Deals on 2020 SUVs
| | | | | |
| --- | --- | --- | --- | --- |
| MODEL | MSRP | INVOICE PRICE | POTENTIAL SAVINGS BELOW MSRP | INCENTIVE EXPIRATION |
| 2020 Buick Enclave Premium AWD | $50,700 | $48,368 | 17%+ | 11/30/20 |
| 2020 Buick Encore Preferred AWD | $25,220 | $24,312 | 6%+ | 11/30/20 |
| 2020 Chevrolet Equinox LT AWD | $29,100 | $27,761 | 21%+ | 11/30/20 |
| 2020 Ford Expedition Max Limited 4WD | $69,495 | $66,668 | 7%+ | 1/4/21 |
| | $23,500 | $22,504 | 13%+ | 11/30/20 |
| | $39,575 | $37,617 | 10%+ | 11/30/20 |
| 2020 Kia Sorento EX V6 AWD | $37,290 | $35,414 | 20%+ | 11/30/20 |
| 2020 Kia Sportage LX AWD | $25,490 | $24,470 | 15%+ | 11/30/20 |
| 2020 Mazda CX-9 Touring AWD | $37,610 | $35,580 | 6%+ | 11/30/20 |
| 2020 Nissan Murano SL AWD | $41,480 | $38,932 | 7%+ | 11/30/20 |
| 2020 Nissan Rogue SV AWD | $28,220 | $26,709 | 7%+ | 11/16/20 |
| 2020 Toyota Highlander Hybrid XLE AWD | $42,600 | $39,056 | 9%+ | 11/30/20 |
| 2020 Toyota RAV4 Hybrid XLE AWD | $29,645 | $27,866 | 10%+ | 11/30/20 |
| 2020 Toyota Sequoia Limited 4WD | $62,215 | $56,615 | 11%+ | 11/30/20 |