Audi, BMW, and Cadillac Subscription Services End; Those From Porsche and Volvo Continue
These programs let drivers subscribe to cars like paying to watch shows on Netflix Audi and BMW announced plans to wind down their vehicle subscription programs at the end of this month.
The programs allow drivers to pay a monthly fee to rent almost any vehicle in an automaker's lineup. Unlike a lease or purchase, they don't require long-term contracts and often include insurance and other costs. Similar plans from Porsche and Volvo will still be available.
All these services were part of a new subscription trend that started in 2017, in which automakers started pilot programs in a limited number of cities. They were pitched as having more in common with media streaming services and smartphone contracts than a traditional purchase or lease. But high prices and limited availability kept some of them from achieving mainstream success.
Subscriptions often cost more than $1,000 per month, and because many were available only in a handful of locations, there was limited interest in them. Despite Audi and BMW ending their programs this year and Cadillac ending its Book by Cadillac subscription plan in 2018, all three automakers say that they've gained useful information, and that they aren't ruling out their return sometime in the future.
"Audi Select launched as a pilot program and has provided valuable insights into car ownership alternatives," an Audi spokesperson, Michele Lucarelli, told Consumer Reports. "Audi is currently using all the information to create a new, innovative experience for their customers."
A BMW spokesperson, Oleg Satanovsky, gave a similar statement, telling CR that the Access by BMW subscription program was "always intended to be a pilot program," and that the company is developing a new iteration of the service.
Both Audi and BMW have been at the forefront of a new subscription-based trend in which automakers turn certain options and features on leased or purchased vehicles into subscriptions instead of one-time payments.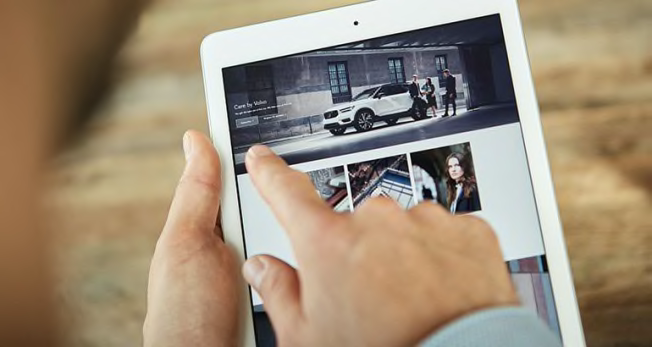 Available Subscription Plans
With the end of plans from Audi, BMW, and Cadillac, these are the ones that remain.
Porsche: In Atlanta, Las Vegas, Los Angeles, Phoenix, and San Diego, people who join the Porsche Drive subscription program can get flexible access to a wide variety of Porsche cars and SUVs using a mobile app. It's a pricey month-to-month program that offers the ability to change vehicles frequently, unrestricted mileage, and on-demand access for up to 22 different Porsche models, depending on the level shoppers choose.
There are two levels: Launch and Accelerate. Launch includes on-demand access to the 718 Boxster and Cayman T and S sports cars, Panamera and Panamera 4 sedans, and the Macan, Cayenne, and Cayenne Coupe SUVs, for a monthly fee of $2,100. Accelerate includes on-demand access to more choices including the 911 Carrera S and 4S, 911 Carrera Cabriolet, 718 Boxster GTS and Cayman GTS, Panamera 4S sports sedan, and the Macan GTS and Cayenne S E-Hybrid SUVs, in addition to the Launch-level vehicles, for a $3,100 a month. In both plans, that monthly fee includes 2,000 miles of monthly driving, taxes and registration, insurance, and maintenance, as well as detailing. Shoppers in Atlanta who are interested can apply through the Porsche Passport app available on Apple and Android devices. Membership in either level requires an activation fee of $595, and approval depends on a background and credit check, Porsche says.
Volvo: Care by Volvo is available in every state except California, Florida, Hawaii, Mississippi, North Carolina, North Dakota, New York, and South Dakota. Its monthly fee includes 1,250 miles of driving per month, insurance coverage, scheduled maintenance, and tire and wheel coverage. The program will also waive up to $1,000 worth of damage to a vehicle. Taxes and registration fees aren't included. Prices range from $600 per month for the XC40 Momentum SUV to $750 per month for the larger XC90 Momentum SUV. The S90 sedan and V90 wagon aren't included, and neither are certain trim levels. The program has evolved since its inception. "While the initial online program offered vehicles with specific packages and options, with Care by Volvo 2.0 customers now also have the ability to get into nearly any vehicle in dealer stock," Datz says.
Defunct Subscription Plans
These plans are no longer available but may return in the future.
Audi: The Audi Select program ended as of January 2021. "Active subscribers to the Audi select program were notified well in advance, and given an exclusive offer for purchase/lease on Audi vehicles," Lucarelli told CR. She says the automaker is also expanding its Silvercar rental service to provide more short- to medium-term rental options for those looking for vehicles on-demand in urban centers.
BMW: The Access by BMW vehicle subscription program was launched in Nashville, Tenn., in April 2018 and will conclude at the end of January 2021. "Existing subscriptions will come to an end with the end of the pilot program, and participants have been given other options for continuing with a BMW vehicle," BMW's Satanovsky told CR.
Cadillac: Book by Cadillac shut down on Dec. 1, 2018. The program allowed participants to schedule time in the brand's current vehicle lineup without a long-term commitment for a monthly fee of $1,500. The month-to-month program included concierge service and unlimited mileage. The automaker had said a subscription service would return in "early 2020," but hasn't. A company spokeswoman, Katie Minter, told CR that the relaunch has been delayed by the COVID-19 pandemic, but that "conversations are ongoing" on the program's return.