When you shop through retailer links on our site, we may earn affiliate commissions. 100% of the fees we collect are used to support our nonprofit mission.
Learn more.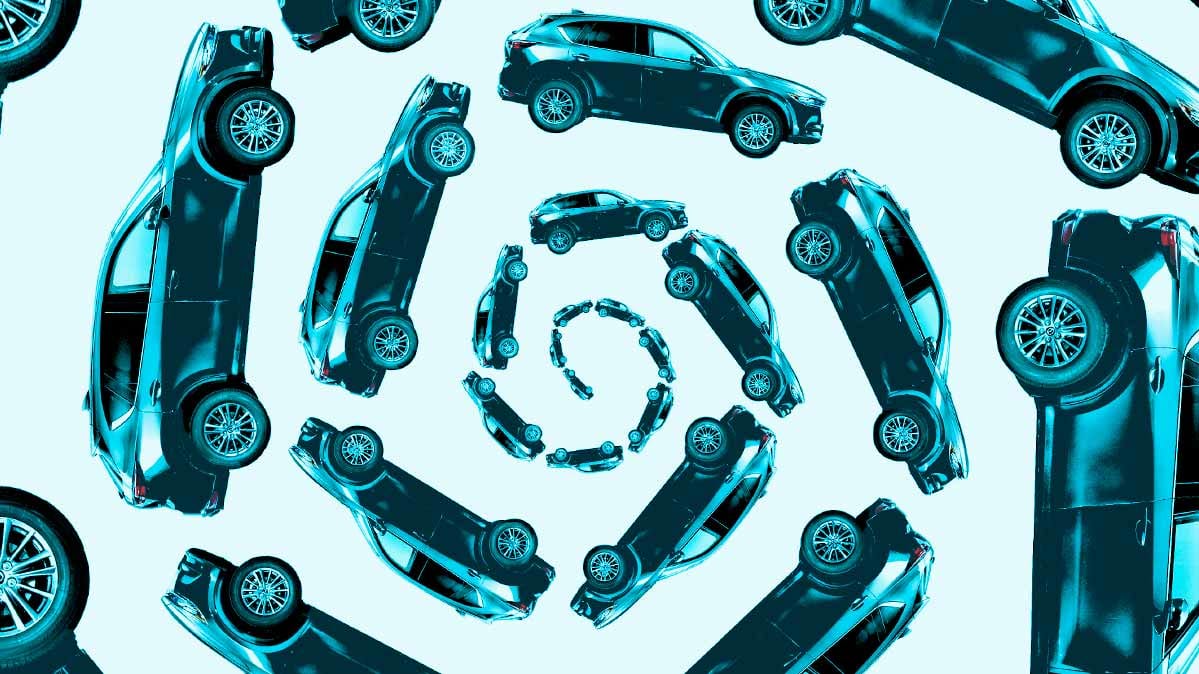 When Vineeth Vazhayil of Chicago decided to purchase a Honda Clarity plug-in hybrid, he emailed several local dealerships to ask about pricing and test-drives. The dealer he chose responded with a price he liked and had the car ready and waiting for his test-drive. "We were in and out of there in under an hour," he says. "It was a totally honest and upfront conversation overall."
In an era of online shopping and instant gratification, the traditional way of buying a car can seem like a painful throwback. Some dealers are still doing business the old-school way: insisting buyers haggle over the price, hiding fees and charges until the last minute, and making customers wait hours to sign form after form. These methods are out of place in today's world of digital convenience and consumer demand for transparency. (Read about how to use car-buying services.)
Analysts and consultants who track and advise the auto industry tell CR that car dealers are at a turning point. By embracing new technology and transparency as they adapt to changing consumer demands, a new generation is trying to make experiences like Vazhayil's the rule rather than the exception.
Empowered Car Consumers
Like Vazhayil, today's car buyers often do a majority of their shopping online, searching for the right car and emailing dealers to get price quotes. "For the most part, they know what they want to buy before they walk in the door," says Andrea Baker, a trainer and consultant at NCM Associates, a firm that works with car dealers.
Even as today's buyers are growing more comfortable taking other parts of the purchasing process online, many buyers still want a physical interaction with the car, such as dealers taking them on test-drives, guiding them through paperwork, and explaining complex in-car technology, says Guillaume Saint, global automotive lead at the consulting firm Kantar. A fair share of buyers also appreciate the "ceremonial" aspect of making a major purchase in person.
Still, a Deloitte study found that 60 percent of car buyers want to cut out the dealership entirely and purchase a vehicle online, directly from a manufacturer. That's the model used by the electric carmaker Tesla, which relies on online ordering and company-owned showrooms.
Traditional manufacturers are bound by franchise agreements with existing dealers, and some states don't allow direct sales and require the dealership model. Owning and controlling a dealer network can get expensive, says Saint. He also says Tesla's system is "a source of inspiration" for traditional manufacturers, who are starting to follow suit, especially for premium or niche cars that may be slow to sell sitting on dealer lots. For those cars, "dealerships will be more showrooms than actual points of sale," he says.
Audi's new E-Tron electric SUV, for example, won't be stocked on dealer lots. "Dealers will have demonstration units so that all customers can see, touch, and feel" the new car, says an Audi spokesman, Mark Dahncke.
Even the all-important test-drive doesn't always require a trip to a dealership. Hyundai lets prospective buyers schedule an at-home test-drive from its Hyundai Drive app. The car is delivered to your home, and you can go for a test-drive with a salesperson. Many individual dealer groups are offering similar services.
Consumer Reports contacted multiple dealerships and dealer groups to ask about changing buyer preferences and greater online purchase options, and they either didn't respond or declined to comment.
A Less Painful Process
Once consumers decide on a car to buy, many are still put off by the purchase process. The Deloitte study found that 57 percent of car buyers disliked how much paperwork they had to fill out, 42 percent said the whole process took too long, and 40 percent hated haggling over price.
That's why dealers are trying to streamline the buying process. "Very forward-thinking dealerships right now are trying to come up with a way to do a complete transaction online without [the buyer] ever even walking into the store," Baker says. That's much the same way real estate agents and mortgage companies use online signatures during the home-buying process.
Some dealers are also taking negotiating out of the equation: 40 percent of the dealers surveyed by the consulting firm MAXDigital said they wanted to adopt a low- or no-haggle pricing policy. Certain automakers, including Lexus, are testing more transparent pricing models.
"Consumers today don't want to deal with salespeople," says Patrick McMullen, MAXDigital's senior vice president of strategy and innovation. "They just want to know they're getting a fair deal, and if they have any questions about the car, that the salesperson is knowledgeable enough to answer those questions."
Gender and Culture Clash
Ultimately, car dealers are changing because their customers are changing.
For example, more than 80 percent of car-buying decisions are influenced by women, according to Kathy Gilbert, director of sales and business development at the dealer consulting firm CDK Global. As a result, "there's a focus on getting more female talent in the dealership," she says. "Women consumers are coming in with a different expectation of what the industry should look like, as well as what the industry should deliver as an experience."
CDK Global's research also shows that younger buyers are less tolerant of being handed off from salesperson to salesperson, long negotiations, and fuzzy pricing—and a new generation of dealers understands those needs. "We're seeing a lot of next-generation dealers that are coming in, and they're looking at how the industry is changing," Gilbert says.
How to Use Car-Buying Services
Buying a car can be a stressful experience that can drain your emotions—and your wallet. Car-buying services can
Services from AAA, Consumer Reports, Sam's Club, USAA, and others go beyond connecting buyers with a local car dealer. Members get tools to configure the car they want and send that specific request to local dealerships.
CR's online Build & Buy Car Buying Service is offered free through a partnership with TrueCar. Shoppers can build their car online at CR.org/carbuying and get competitive pricing from more than 12,000 dealerships nationwide. You can see what others are paying in your area.
The competitive prices usually reflect all available incentives. (It's important to check your eligibility, because many have restrictions.) The dealerships meet CR's stringent customer-satisfaction and conduct standards. CR members get special pricing and last year saved an average $3,101 off MSRP. When you've identified the car you want online, print the Guaranteed Savings Certificate assigned to a specific vehicle and visit the dealership to complete the transaction. Shoppers are under no obligation to buy. The fees that CR earns go to support the work of the nonprofit organization.—Jeff S. Bartlett
Editor's Note: This article also appeared in the January 2019 issue of Consumer Reports magazine.