New Cars Aren't Always More Reliable, Despite What Buyers Think
CR's reliability survey shows that new-car buyers value reliability over new safety features and technology Many new-car shoppers told Consumer Reports that concerns about reliability and repairs are why they're not considering buying a used vehicle.
In our recent national survey of buyer behavior, reliability concerns were a more common reason for wanting to buy a new car than were other factors—such as wanting the latest in safety features or technology—among drivers who said they were in the market for only a new car.
"A lot of it comes down to this perception that new cars will break less, even if it's not what the reality is," says Ed Kim, VP of industry analysis at automotive consulting firm AutoPacific. "Consumers are wary of what they perceive to be the cost of used-car repairs."

For our buyer behavior survey, Consumer Reports conducted a nationally representative online survey this spring of 2,009 licensed American drivers (18 years of age and older) who said that they planned to buy a vehicle that cost $5,000 or more in the next two years.
Drivers who said they were in the market only for a new car told CR they wanted to avoid maintenance and repair issues they associated with used cars:
• 51 percent said they wanted a new-vehicle warranty.
• 46 percent said they didn't want to be inconvenienced by repairing and maintaining a used vehicle.
• 44 percent said they were concerned about the cost to maintain a used vehicle.
• 43 percent said they were concerned about breakdowns.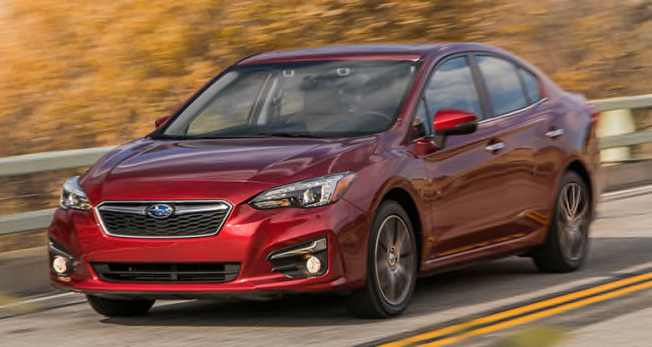 It's important to buy based on the latest data, rather than perception or a model's reputation, because some formerly dependable models may develop issues after a redesign.
For example, up until the 2016 model year, the Subaru Impreza had outstanding ratings in our reliability survey. But after a 2017 redesign, reliability fell to below average. About 20 percent of 2017 Impreza owners had issues with rearview cameras, display screens freezing up, and phones not pairing, but less than 3 percent of 2016 Impreza owners had such issues.
Other vehicles—such as the 2017 Buick LaCrosse and GMC Acadia—had similar growing pains. In our survey, many owners reported problems with the LaCrosse's new eight-speed transmission, while there were virtually no problems with the older car's transmission.
These examples also underscore that the last year of production for a model generation tends to be its most reliable, because the automaker has had years to make refinements. And likewise, the first year of production tends to be the riskiest, because the car and its assembly are new.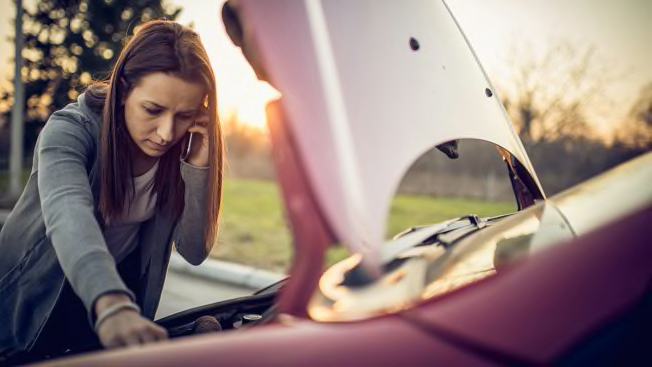 How to Buy a Reliable Car
So what's a risk-averse car buyer to do? First, check out how a vehicle scores in CR's reliability ratings, Fisher says. If it's a new or redesigned model, consider the brand's overall history—or wait a couple of years until the car has a proven reliability record. Other options include leasing or buying a reliable used car that's still under warranty.
According to Kim, one reason leasing is popular is because new cars usually remain under warranty for the entirety of a lease term.
"We've heard time and time again in focus groups that there's the perception of, 'If I'm leasing, I just don't have to deal with these issues,'" he says. Leases often include prepaid maintenance and roadside assistance, and some brands will even pick up a car from your home or workplace if it needs service. This adds convenience and restricts car ownership costs to a specific budget—removing a fear of the financial unknown.
Today's used cars often have benefits that rival those of new cars—including full warranties, free loaner vehicles, and prepaid maintenance, which may provide some peace of mind for those who would otherwise be wary of purchasing a used car.
Kim says he had a good experience when he recently purchased a used vehicle under warranty for his own family. "Any time it did have a warranty repair, they always provided us with a loaner," he says.
Even if a used car is under warranty, CR recommends that buyers always have a used car that they're considering inspected by a trusted independent mechanic, even if a dealer says it has already undergone a full inspection. Shoppers should also enter the vehicle's VIN at safercar.gov to check for open recalls and purchase a vehicle history report from a provider, such as AutoCheck or Carfax. (Though it can be a helpful tool, bear in mind that a clean history report is not a guarantee that the vehicle has never been in an accident or had other repair work.)