Jeep Gladiators and Wranglers With Manual Transmission Are Recalled Due to Clutch Overheating
A software update will reduce engine torque when clutch temperatures rise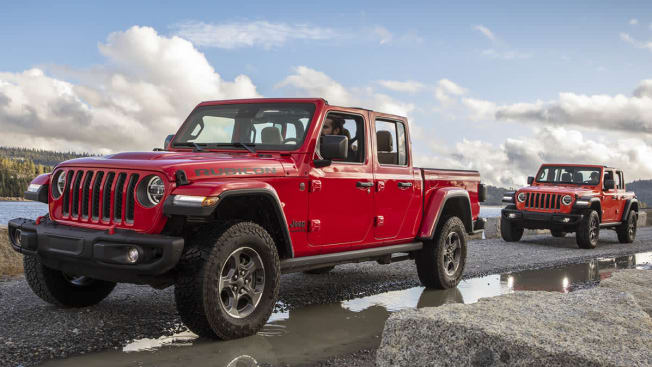 Jeep Wranglers from the 2018-2021 model years and Gladiators from the 2020-2021 model years with manual transmissions are being recalled because they could pose an increased fire risk and create road debris.
The problem is that the clutch pressure plate, used to transfer power from the engine to the transmission, could overheat and cause the clutch to fracture. Such a fracture could cause cracks or holes in the transmission case, allowing heated debris to be expelled.
In some circumstances, drivers may smell a burnt clutch odor before the failure.
Stellantis, the parent company of Jeep, is aware of one accident but no injuries related to this problem. A total of 42,887 vehicles are affected by this recall. Owners will be notified in mid-March.
Vehicles recalled: 2018-2021 Jeep Wrangler SUVs annd 2020-2021 Jeep Gladiator pickup trucks with a manual transmission.
The problem: Clutch components can overheat and fail.
The fix: Dealerships will update software to reduce engine torque capability when clutch assembly temperatures rise to a level that may damage the inner pressure plate.
How to contact the manufacturer: Stellantis/FCA customer service can be reached at 800-853-1403.
NHTSA campaign number: 21V028000. The Stellantis number for this recall is Y01.
Check to see whether your vehicle has an open recall: NHTSA's website will tell you whether your vehicle has any recalls that need to be addressed.
If you plug your car's 17-digit vehicle identification number (VIN) into NHTSA's website and a recall doesn't appear, it means your vehicle doesn't currently have one. Because automakers issue recalls often, and for many older vehicles, we recommend checking back regularly.
Stay informed about recalls that might affect your vehicle by using our Car Recall Tracker. Create a free account now to become a CR member.