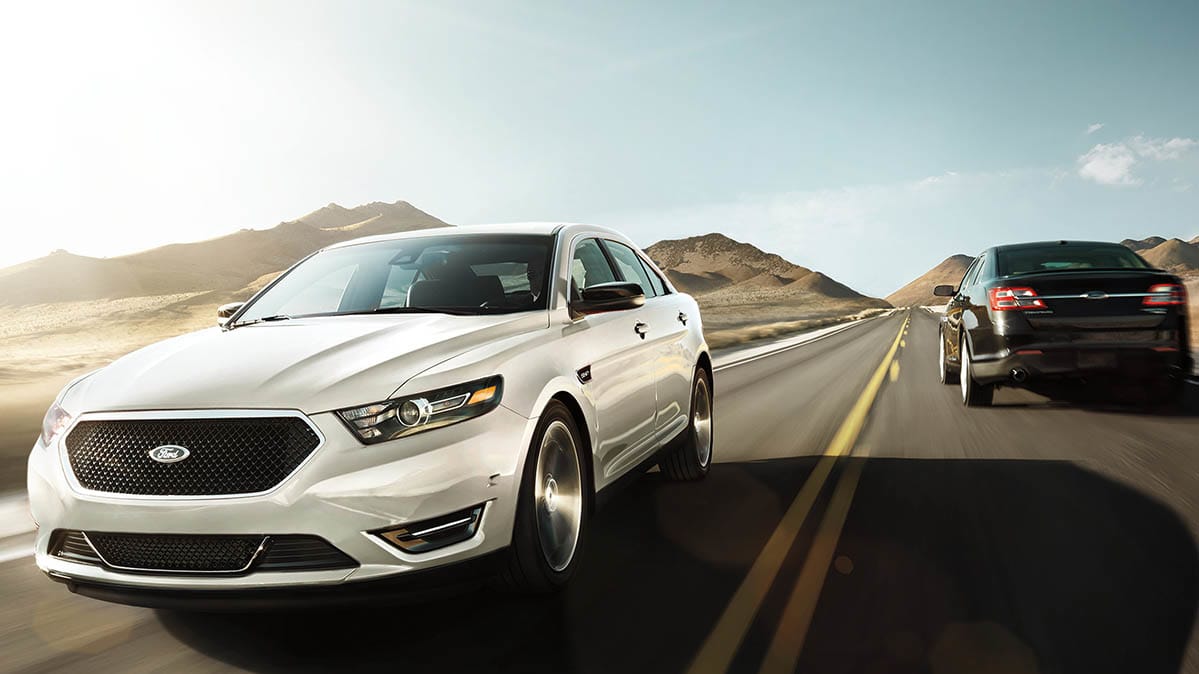 As the car market evolves, some good cars get the axe, leading us at Consumer Reports to shed a tear.
And then there are those that go away without an ounce of regret from us. Below are five cars that we bid good riddance to as they end their manufacturing life.
We've included the reasons we're happy to see them go. Some came out of the factory a tad undercooked, some have been replaced by newer (and sometimes better) models, and some were just wrong from the start.
Commentary for each model below is drawn from its road test.
Cadillac ATS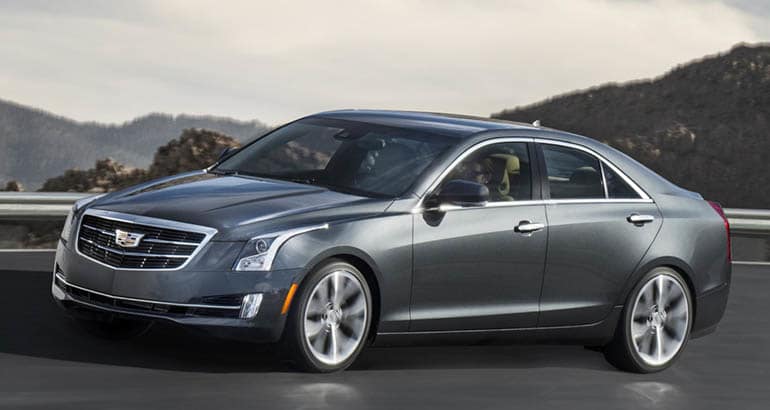 The sedan version of this small car dies with the 2018 model year; the coupe version is said to survive through the 2019 model year. We found Cadillac's capable small sports sedan to be heartbreaking: It's capable and fun to drive, but it's rather maddening to live with. The ATS's sharp handling and eager performance give up nothing compared with the best European sports sedans, including the BMW 3 Series. Unfortunately, while the 2.0-liter turbocharged four-cylinder engine produces plenty of power, it sounds wheezy and power delivery is uneven. Fuel economy is unimpressive at 23 mpg on premium fuel. The backseat is extremely cramped and the trunk is tiny, even by the modest standards of this class. Worst of all, Cadillac's Cue entertainment system is a complete deal-breaker for us. It's infuriating to use while driving. Illogical menus, hidden icons, and slow, flaky responses make it extremely distracting.
Read the complete Cadillac ATS road test.
Ford Taurus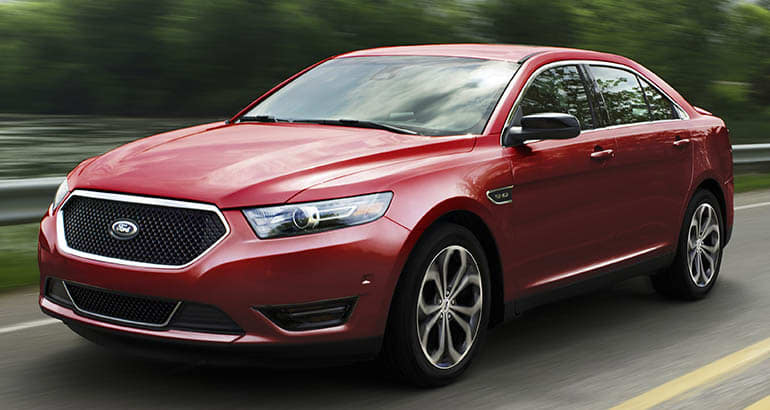 Somehow the Taurus manages to be a rather large sedan with a tight and cramped interior. It's got a center console that resembles the Great Wall of China and not much rear seat room, and that results in an interior that feels smaller than many midsized sedans. Small windows and thick roof pillars add to the claustrophobic feel, making it difficult for the driver to see out, and there's an awkward driving position to boot. Maybe some of these faults could be forgiven if the Taurus were rewarding to drive, but that's not the case either.
Read the complete Ford Taurus road test.
Lincoln MK Lineup Names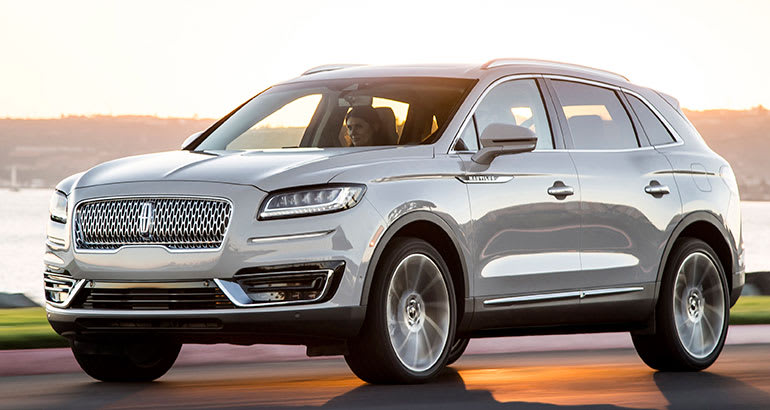 Not a car per se, but Lincoln has nearly dropped all of the MK-something names it adopted for its cars and SUVs more than a decade after creating them. The lettering system seemed to signify nothing. It was challenging to differentiate the MKC from the MKZ from the MKT without pictures. Now, though, Ford's luxury brand is reviving some beloved and well-known names from the past, including Nautilus and Aviator (the MKC small SUV and MKZ large sedan continue—for now). We feel better already.
Nissan Juke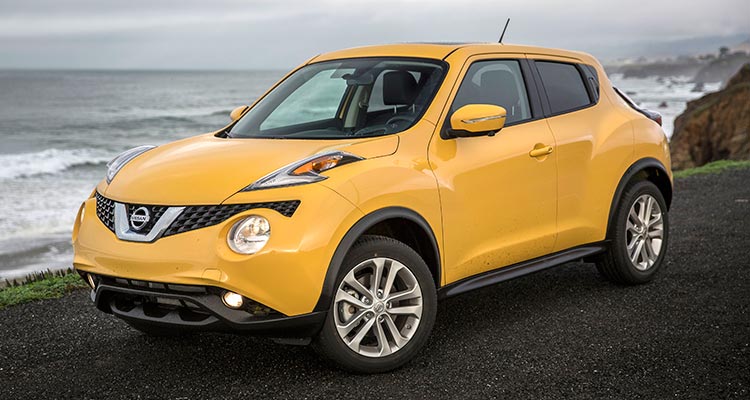 Nissan replaced this funky-looking hatch with the new Kicks. Derived from the Nissan Versa, the Juke has the raised ride height and optional all-wheel drive of an SUV but the steeply raked rear quarters of a hatchback. Our testers enjoyed driving it, but very tight rear seats and trifling cargo space limited the Juke's usefulness. Its fuel economy of 24 mpg overall wasn't bad for an all-wheel-drive vehicle, but the need for premium fuel is a downer. As is the case with some other sporty hatchbacks, a noisy cabin and stiff ride come with the territory.
Read the complete Nissan Juke road test.
Volkswagen Beetle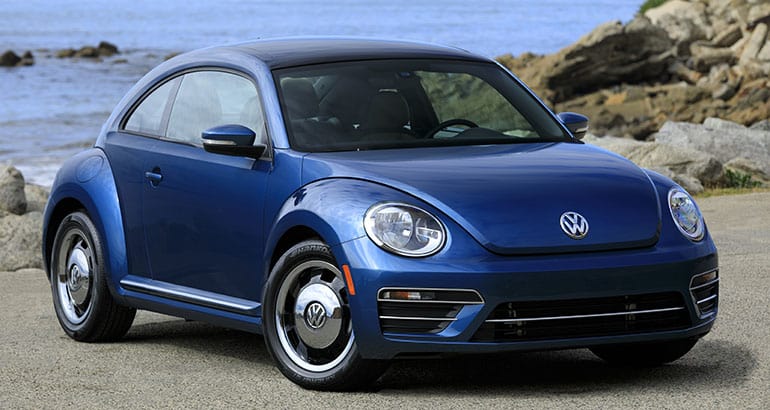 Sure, the original Beetle was unique—even lovable—and when the New Beetle appeared in the mid-'90s, it was a welcome shot of retro nostalgia. Now, it's time for the Beetle to fly away—2019 is its final production year. It drives reasonably well, but it suffers from some inherent deficiencies. The ride is unsettled over most bumpy surfaces, and performing an emergency swerve around an obstacle could be nerve-racking. Wind noise is horrendous even at modest speeds. Fuel economy of 27 mpg is nothing special. And you can add to that the everyday frustrations of two-door body style and lousy visibility.
Read the complete Volkswagen Beetle road test.
Consumer Reports is an independent, non-profit organization dedicated to helping consumers. We make it easy to buy the right product from a variety of retailers. Clicking a retailer link will take you to that retailer's website to shop. When you shop through retailer links on our site, we may earn an affiliate commission – 100% of the fees we collect are used to support our mission.
Learn more.
Our service is unbiased: retailers can't influence placement. All prices are subject to change.