Talking Cars 191: Behind the Scenes of the 2019 Autos Spotlight
Our panel digs into what it takes for a car to become a Top Pick and which automakers build the best cars
It's that time of year: We launch our big, annual Autos Spotlight, and with it, a comprehensive update to CR's ratings. As part of that release, we announce our 10 Top Picks and other news.
This week, the Talking Cars panel takes viewers behind the scenes to explain how our selections are made. Our choices factor in how well vehicles perform in our track tests, their reliability and owner satisfaction ratings drawn from our latest survey, and whether they have key safety features and score well in federal and industry crash tests.
Last, the panel details how our Overall Score evolves over time—and what may be coming in the future.
More From the 2019 Autos Spotlight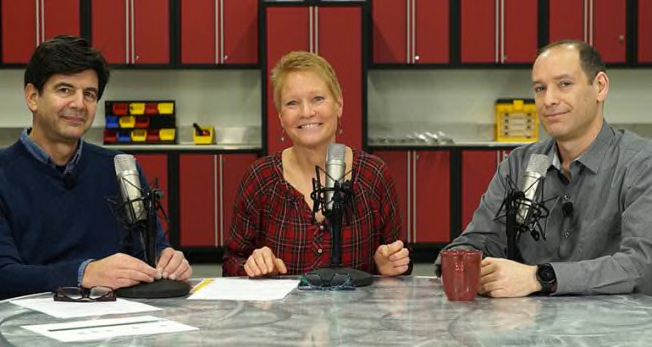 As with other "Talking Cars" episodes, this one is available free through Apple Podcasts. (Subscribe to the audio or video.) You'll also find the audio on Spotify and video on YouTube.
• Cars That Broke Our Hearts, episode 190
• Questions: AWD, Tires, Teens, episode 189
• Honda Passport, Loyalty Programs, episode 188
• Classic Car Names, BMW X5, episode 187
• 2019 Detroit Auto Show, episode 186
We'd love to include it in a future show. Click here to upload your video questions to our Dropbox folder. Please send high-definition (1920x1080) MP4 video files with high-quality audio. Or send an iMessage question to our TalkingCars@icloud.com account.