Talking Cars 287: Tesla Model Y Road-Test Results
We also answer audience questions from current and future Model Y owners
Main theme: We discuss the findings from our full road test of the Model Y, the latest offering from the electric-exclusive automaker Tesla. It is basically a taller, roomier, hatchback version of Tesla's most popular vehicle, the Model 3. Our podcast panel goes in-depth about the powertrain, ride and handling, and the comfort and usability of the high-tech interior, as well as our thoughts on the Full Self-Driving Capability option.
Audience Questions
• Have CR's testers found the fit and finish issues—panel alignment gaps, paint quality, etc.—in the Tesla Model Y that I've seen complained about in online forums?
• We love our Model Y for the way it drives, its size, and electrified nature, but we have become worried about quality issues after we found water seeping into the cargo area. What would you do if you were in our situation?
• We own a Tesla Model 3. We like the car, but the ride is rough and it's too low. We have a Model Y on order, but which other SUVs should we consider?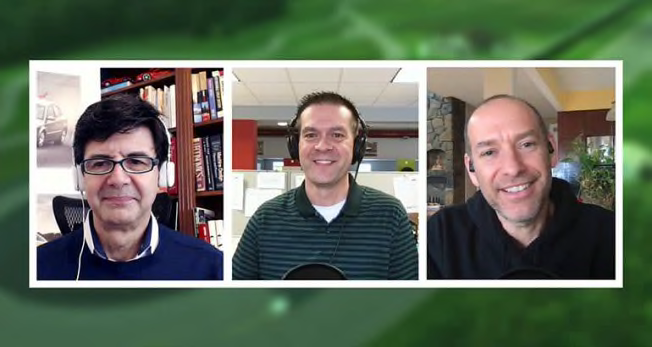 As with other "Talking Cars" episodes, this one is available free through Apple Podcasts. (Subscribe to the audio or video.) You'll also find the audio on Spotify (log-in required) and video on YouTube.
• BMW 4 Series and Electric Cadillacs, episode 286
• Ram 1500 Diesel, New Cars, episode 285
• Mercedes-Benz GLA, Road Trips With Pets, episode 284
• Toyota Venza, Thankful in 2020, episode 283
• Car Reliability, Land Rover Defender, episode 282

We'd love to include it in a future show. Upload your video questions to our Dropbox folder. Please send high-definition (1920x1080) MP4 video files with high-quality audio. Or send an iMessage question to our TalkingCars@icloud.com account.